As the college football season kicks off, we wanted to take some time to find the very best of the best. This time? We're delivering our list of the 10 Best College Football Fan Bases. We know there's a lot of data out there on this topic, but we compiled our own to find out who's the best.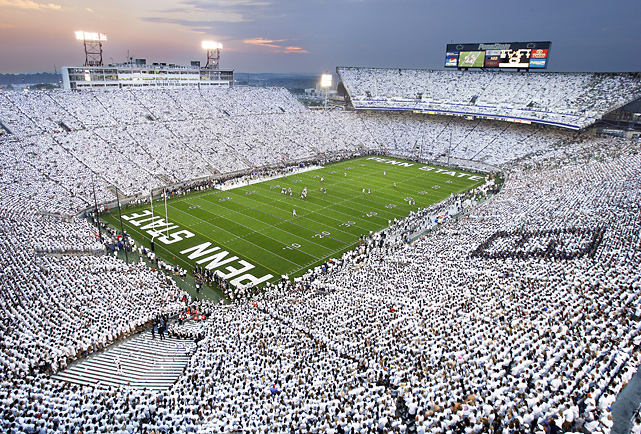 10. Penn State – The Nittany Lions and their fans have gone through a lot over the past few years. Given that, the fan base is still just as strong as ever. They finish in the Top 10 of attendance almost every year, and their "white-outs" make Beaver Stadium one of the most intimidating places for opponents to visit.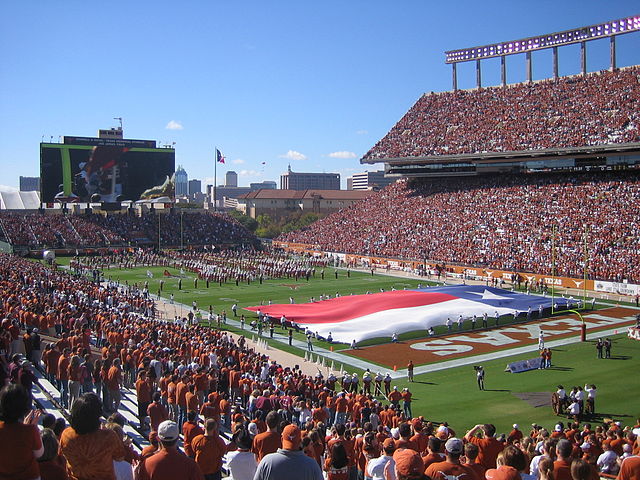 9. Texas – The burnt orange and white of the Texas Longhorns is right up there as one of the most iconic color schemes in football. Longhorn fans spend the most on merchandise, and have for the last decade running. Plus, what's better than having Matthew McConaughey as a fan?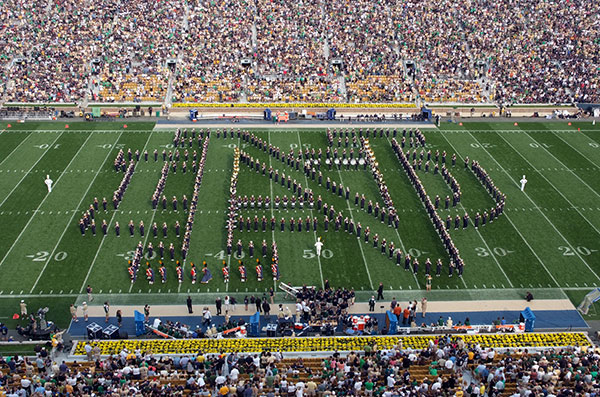 8. Notre Dame – The Fighting Irish haven't been crowned champions in over 25 years, but their fans are still everywhere. Not only do they have one of the biggest fan bases in the US, they're also the only football program to have it's own national TV deal (with NBC). Their iconic golden helmets can be seen from miles away, and you're sure to hear Notre Dame fans every week.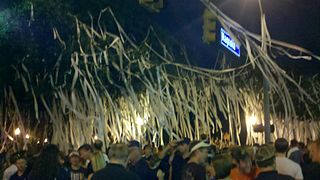 7. Auburn – Auburn has some of the most recognizable traditions in college football. From Toomer's Corner to the Tiger Walk, the Tigers have produced some of the rowdiest fans and most memorable games (see: Iron Bowl 2014).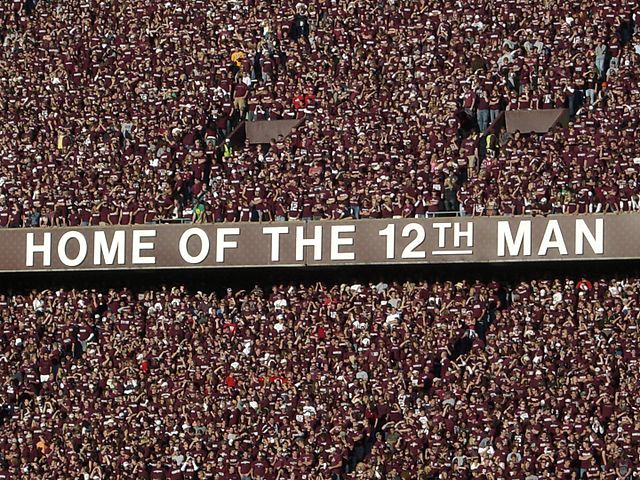 6. Texas A&M – The Home of the 12th Man does have an effect on games, making Kyle Field a very difficult stadium to play at. The famous Bonfire is one of Texas A&M's most treasured traditions, and the Aggies are proud to have the largest military marching band in the world, consisting of over 400 musicians.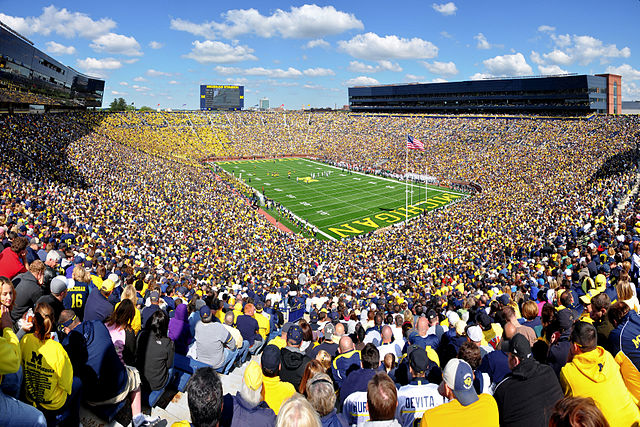 5.
Michigan – On the other side of that rivalry, fans of the Michigan Wolverines remain prideful. With arguably the most iconic helmets, uniforms, and colors in the NCAA, Michigan fans hold thei
r program to a very high standard. Even though the last decade hasn't been great, 109,901 fans still pile into the Big House every Saturday for game day.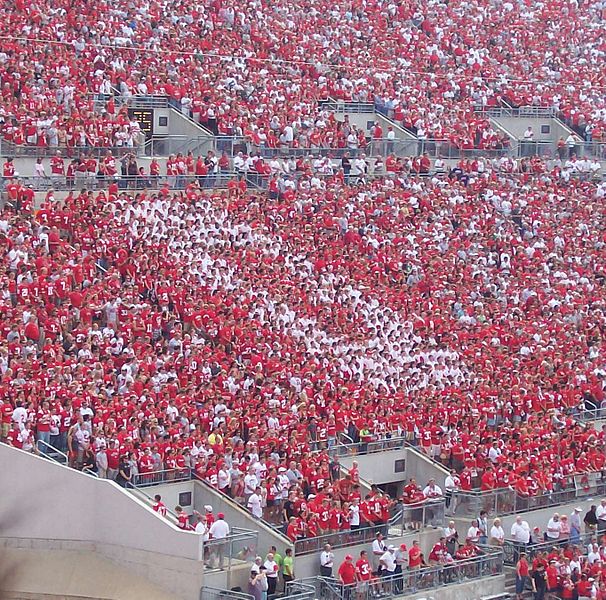 4. Ohio State – The current National Champions maintain one of the most devoted fan bases in the NCAA. From Woody Hayes to their storied rivalry with Michigan, Ohio State fans are dedicated. So much so, that in 2014, they covered every letter "M" that appeared on campus – that's how much they hate Michigan.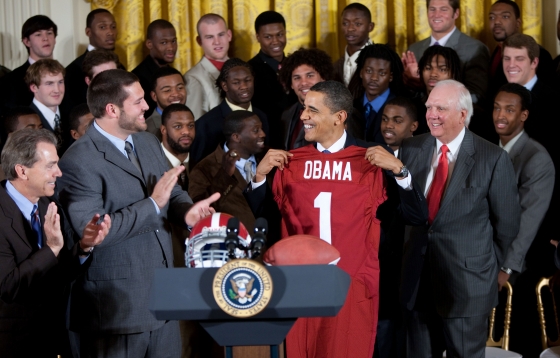 3. Alabama – One of the powerhouse football programs in history, Alabama remains one of the top teams with top fans. Famous coaches, long history, and lots of championships make Alabama's football fans stick around – for a long time.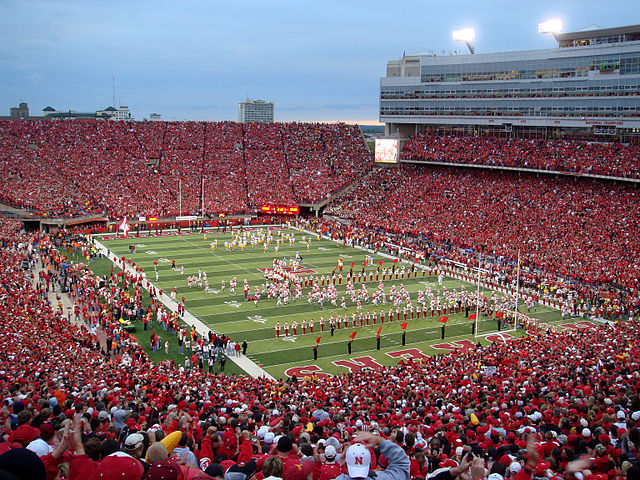 2. Nebraska – Cornhusker football is one of the most important happenings in Lincoln. With over 7,000 donors to the football program, the former Big-12-turned-Big-10 football program remains a hotbed for college sports. Nebraska also holds the NCAA record with 338 consecutive sellouts, dating back almost 52 years.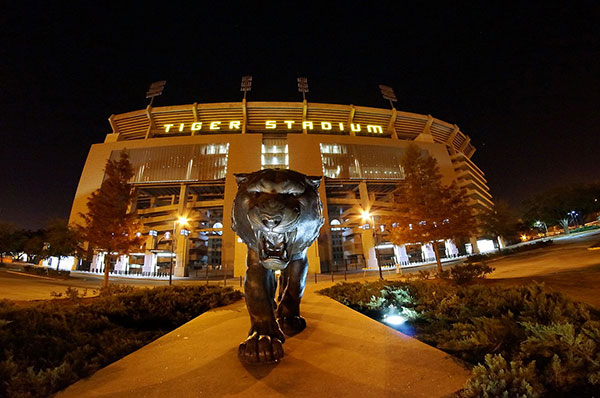 1. LSU – As former LSU fullback Jacob Hester said, "You have people from every background and they're there to watch football and cheer." LSU fans pour into Tiger Stadium in Baton Rouge every weekend to watch their team play.