Whether you're a current or rising junior, tune into this upcoming webinar series tailored to help you prepare for college applications before your senior year.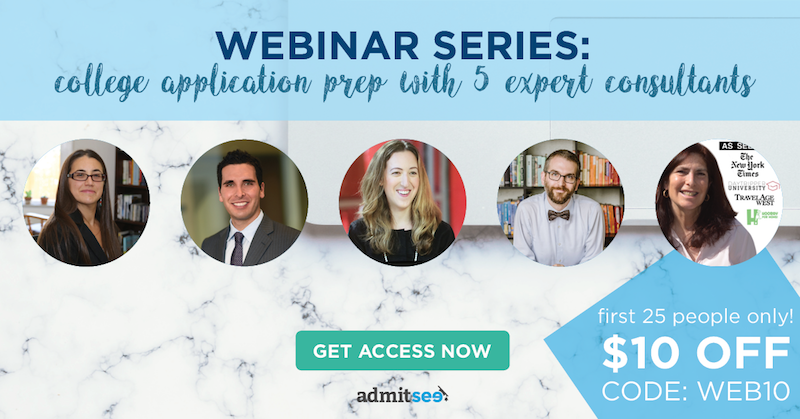 What is this Webinar Series?
AdmitSee provides successful application examples, student data and insights to help you gain confidence when you apply. The 70,000+ student profiles featured in our database are the real stories and application materials of real students who share their files and advice in order to inspire you to tell your own story. But what are the actionable steps to get there?
AdmitSee is offering an on-demand webinar series, featuring 5 different expert college consultants, for high school juniors planning their college application strategy. Pair it with your AdmitSee subscription and tune into the webinars at your own pace.
What Should I Expect?
Webinar details:
5 expert college consultants with industry expertise in different areas of the college application process

View on-demand at your convenience

Downloadable PDF materials
By the end of the webinar, you can expect to:
Be able to manage all the campus tour logistics, know what questions to ask and how to best evaluate the colleges you visit.

Know how to plan for your upcoming summer to strengthen your application.

Understand all the different standardized testing requirements, the different test prep options available to you, and when to schedule your test dates.

Discover the different types of personal statements and how to brainstorm for potential essay topics.

Learn how your personal growth parallels your application process and how to best manage application stress.
Why Should I Enroll?
The Webinar Series will cover topics ranging from planning your college tour to managing application stress. It's the perfect way for students who haven't started the college application process to develop a comprehensive plan for the upcoming year. If you have already started doing some college research, this webinar can help you take your preparation to the next level.
Who & What Will They Be Presenting?
College Campus Visits: Putting Together a College List
By Janice Caine (Custom College Visits)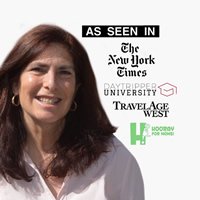 Webinar Overview
Since 2009 Custom College Visits (CCV) has had the privilege of assisting teens and their families from around the world with in-depth college tours and multi-day road trips that have been both informative and memorable. Janice Caine, the founder of CCV, will share her insights on why a college tour is important and tips on how to plan a successful campus tour. You will learn how to put together a list of colleges for your tour, what questions to ask and how to best evaluate the colleges you visit.
More About Janice Caine & Custom College Visits
Janice Caine has over twenty years of travel industry and meeting-planning experience. She has an extensive background planning group and individual travel itineraries – many requiring complex logistics and extensive research. As the parent of a college senior and a grad-student, she has hands-on experience with the time-consuming details related to planning multiple college campus visits. She loves working out the details for each college road trip and has a knack for thorough research and keeping up with the latest information on college campuses.
At Custom College Visits, Janice works directly with students and their parents, facilitating initial consultations, on-campus logistics, travel research, trip implementation and college relations.
---
Making the Most of the Summer: Discovering Interests
By Dr. Aviva Legatt (VivED Consulting)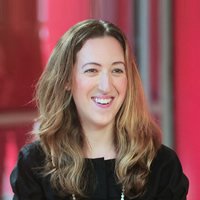 Webinar Overview
Dr. Aviva Legatt of Vived Consulting will be hosting a webinar with an exercise workshop to help you discover your interests and plans for this upcoming summer. With her experience serving on the freshman and transfer admissions committees for Wharton and as past director of Wharton's Leadership in the Business World, Aviva have unique insight that can help you with preparing for the application process. You will walk away with a strategy on how to plan for your summer before senior year!
More About Dr. Aviva Legatt & Vived Consulting
Dr. Aviva Legatt, Founder and Principal Consultant at VivED Consulting, is a college admissions expert, Ivy League professor and Forbes contributor with experience on the undergraduate admissions committees of The Wharton School of University of Pennsylvania. Dr. Legatt's expertise is regularly cited in major publications including U.S. News and World Report, The New York Times, Reader's Digest, Business Insider, Poets & Quants, Forbes, and many more.
Through VivED Consulting, Dr. Legatt practices a values-driven and emotionally-intelligent approach to the college application process. Students will be comprehensively evaluated in order to match their values to the colleges of their choosing. VivED's process enables students to form relationships with college admissions officers and to build the strongest possible case for admission.
---
Test Prep: Tactical Approaches in Junior Year
By Stacy Hernandez (The College Counseling U)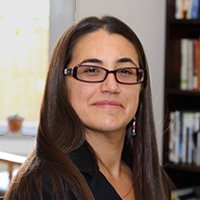 Webinar Overview
Stacy Hernandez of The Best U and College Counseling U has spent almost 12 years on the college side in admissions at Northeastern University and Johns Hopkins University, and was also the Director of College Counseling at Dawson School for 4 years. She will bringing her knowledge expertise to this webinar to help students understand how to think about standardized testing holistically: what are the different kinds of testing, which one students should take and why, how to discover various test prep options and when to start taking them.
More About Stacy Hernandez & The College Counseling U
Stacy Hernandez began her career in education as an admissions counselor and has spent her time on the college side reading thousands of college applications, making admissions decisions, traveling the United States to recruit students, and more. Additionally, she has also worked on the high school side as the Director of College Counseling at a private K-12 school in the Boulder-area of Colorado. Currently, she works as a independent college counselor guiding students through the college admissions process and is the owner of two college admissions businesses called College Counseling U and The Best U.
---
Brainstorming the College Essay: Digging Deep
By Ethan Sawyer (College Essay Guy)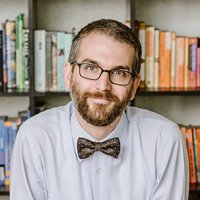 Webinar Overview
Ethan Sawyer is a nationally recognized college essay expert and sought-after speaker. Each year he helps thousands of students and counselors through his online courses, workshops, articles, products, and books, and works privately with a small number of students. The essay writing process is one that requires a lot of introspection. For this webinar, he will give you an overview of what the college application essay is and how you can dig deep and brainstorm your essay topic.
More About Ethan Sawyer & College Essay Guy
Raised in Spain, Ecuador, and Colombia, Ethan has studied at seventeen different schools and has worked as a teacher, curriculum writer, voice actor, motivational speaker, community organizer, and truck driver. He is a certified Myers-Briggs® specialist, and his type (ENFJ) will tell you that he will show up on time, that he'll be excited to meet you, and that, more than anything, he is committed to—and an expert in—helping you realize your potential. You can learn more about his services at College Essay Guy.
A graduate of Northwestern University, Ethan holds an MFA from UC Irvine and two counseling certificates. He lives in Los Angeles with his beautiful wife, Veronica, and their amazing daughter, Zola.
---
Managing College Application Stress
By Greg Kaplan (College Path)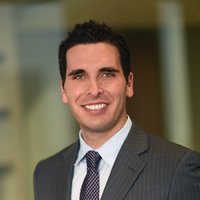 Webinar Overview
There's no shortage of expectations when it comes to the college application process. Greg Kaplan, the author of Earning Admission: Real Strategies for Getting into Highly Selective Colleges and the founder of CollegePath, is dedicated to tailoring the college admissions process to students' personal growth. In this webinar, Greg will share how your personal growth can help you create unique applications that stand out and earn admission in a low-stress way.
More About Greg Kaplan & College Path
An educator at heart, Greg draws on his experience as an investment banker and lawyer to guide students through the admissions process and develop skills necessary for long-term success. He views a college education as one of the largest investments a family will make and created a program that encourages students to maximize their return on investment.
Greg is a graduate of the Wharton School of Business at the University of Pennsylvania and UC Irvine School of Law, where he received close to a full-tuition scholarship. Greg work with individual students that subscribe to College Path with their essays and college plans.
All of us look forward to seeing you in the coming weeks for an informative webinar session on how to prepare for the college application process.