The demand and essential need for medical doctors and healthcare professionals has never been more apparent than right now. With tons of healthcare workers putting their lives on the line and working around the clock to contain the Covid-19 outbreak, the tangible, life-changing impact of a medical career is evident. If you're an aspiring doctor, the experts at Moon Prep, who specialize in helping high school students apply to direct medical programs, share why you may want to consider a BS/MD degree.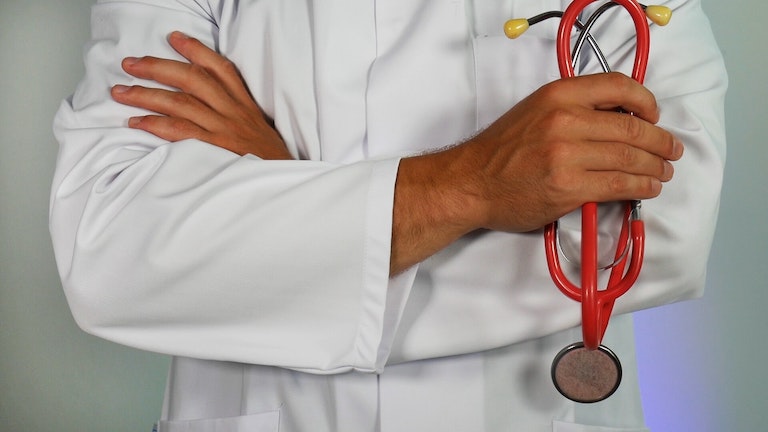 For many, it is common to apply to college as undecided or with a career interest in mind and appreciate the opportunity to take classes that were not offered during their high school career- such as Micro/Macro Economics, Business Law, or Anthropology. For others, they have known what they wanted to do for their entire life! Recognizing that some students are in the second boat, colleges and medical schools created BS/MD and BS/DO programs for high achieving high school students who are ready to commit to a career in medicine as early as their senior year of high school.
Guaranteed Acceptance to Med School
BS/MD also known as Direct Medical Programs allows a student to complete their Bachelor's degree and Medical degree, without the dreaded Medical School application, the same rules apply for BS/DO programs. So, in short, these accelerated programs guarantee acceptance into medical school after college. So you know you wanted to be a doctor all of your life…now what?
So now it is time to do your research! There are many different programs and unique aspects for each program to consider when applying to accelerated BS/MD or BS/DO programs.
Accelerated Degree Completion
While commonly called seven-year medical programs, not all combined BS/MD programs are seven years long (three years in undergrad, four years in medical school). Some programs are eight years (four years in undergrad, four years in medical school), while some programs are extremely accelerated and the program is only six years (two years in undergrad- including summer and winter semesters, four years in medical school).
Another advantage of attending an accelerated program is that you are saving money on tuition. This may seem minor, but tuition can cost up to $65,000 a year, so it does make a difference if you are cutting your program length by one or two years.
Automatic College Consideration
Obviously conditional acceptance into medical school is one of the key perks for these types of programs. But there are additional positive attributes to consider! While all programs implement GPA, and sometimes MCAT, requirements. Another great aspect of applying for this type of program for many of the schools is that if you are unfortunately not accepted into the competitive program you will still be reviewed to be accepted to the college. For example, Brown University PLME program, applicants not admitted to the PLME program are still considered candidates to the college to pursue a bachelor of arts or bachelor of science degree.
But it is important to note that you must do your homework because every program is different, for example, Boston University. Last year they made a note that if you are not accepted into the BS/MD program at Boston University, you would not be reviewed for admission to the university for a pre-med science track.
Relaxed MCAT Requirements
Some accelerated programs will include MCAT prep throughout their curriculum, but another pro is that the requirement for the MCAT can be at a less competitive score then applying right out of your bachelor's degree. But the best perk in regards to the MCAT to consider is, drum roll please, some programs don't require you to take the MCAT–including Brown University–which is currently the only Ivy League school to offer a BS/MD program. The MCAT is also not required for Northwestern University's (HPME) accelerated medical program as well.
Due to these perks, the competition is intense. Many BS/MD programs accept only a handful of students out of the thousands of students that apply each year. Rice/Baylor program accepts 6 students annually, the University of Pittsburgh accepts 8-12 annually, Northwestern University accepts 20 and Boston University accepts 10-15 annually to rattle off a few. For BS/DO programs, Nova Southeastern University has an estimated 50 spots available and the Illinois Institute of Technology BS/DO program accepts 5-10 annually.
Applying for accelerated medical programs is no cakewalk, they have early deadlines, additional supplemental essays, potentially additional teacher recommendations, and most require specific subject tests. So if you are interested in this opportunity, do your research! In addition, since these programs are extremely competitive be sure to apply to additional colleges (reach, match, safety) where you can major in pre-med if you are not accepted into one of these accelerated programs.