Getting waitlisted is undoubtedly disappointing, but it's not the end of the road. Here are 4 ways aside from a letter of continued interest to turn your "Waitlisted" status into an "Acceptance."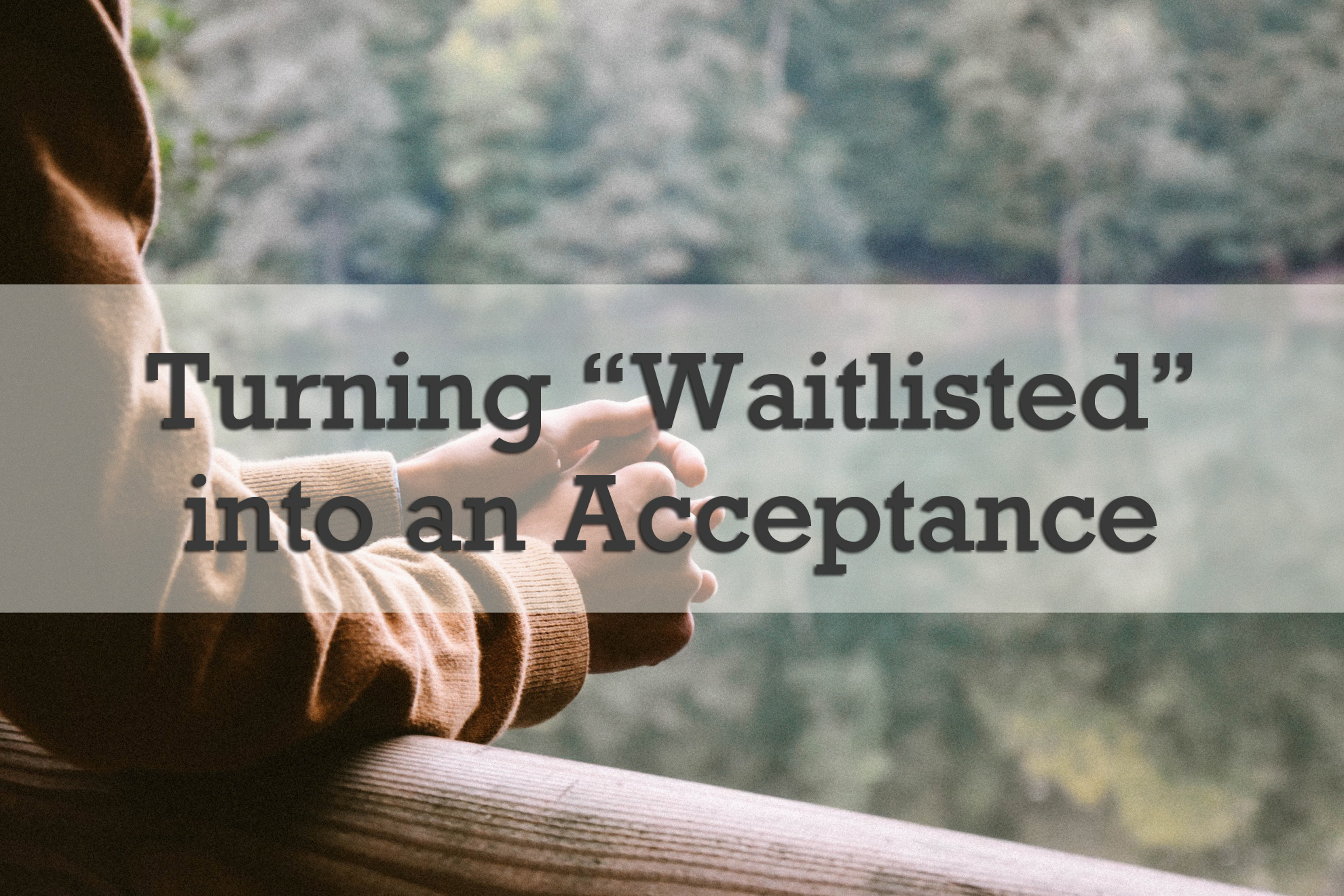 1) Updates to your application
If you have a significant positive change to your application, whether it's academic or extracurricular, make sure the school you're interested in knows about it. Many waitlisted students send in updated grades, new awards, or additional extracurricular achievements. Include any substantive details that can strengthen the argument for why you're interested in your intended major at the school.
Accepted off the waitlist to Brown, Computational and Applied Mathematics major 18agarwals updated the school with various application updates. He writes to the college:
"Since applying in December, I have furthered my interest in combining computer science and economics by taking more online courses on EDx, such as Algorithm Design and Analysis and Machine Learning for Data Science, which I have used to further enhance my stock trading robots.
2) Additional materials
For students who are applying to specifics types of majors or for admission to a specific school within a university, sometimes additional materials may be warranted. For example, additional writing samples or art portfolios that can help you strengthen your candidacy with a writing or art program can definitely be useful. Be thought, however, about only including materials that are directly relevant to your intended area of study.
DanThePotatoMan ultimately chose to attend Pomona, but not before he used this strategy to get off the Swarthmore waitlist.
"I had the chance to send more writing samples. I ended up sending a newly edited version of a fantasy chapter I had sent, as well as a comedy script that I had written."
3) Answer the waitlist essay prompt
For schools that ask for an additional essay to be considered for waitlist admission, a letter of continued interest is not necessary. Treat this essay as you would any other supplemental essay. Make sure your writing clearly answers the prompt, free of error, and adheres to the word limit. It doesn't hurt to reiterate your interest in the school if this comes up naturally.
According to sarahpethani, who was accepted to Carnegie Mellon just one day after responses were due, responding to the prompt quickly can't hurt.
"Carnegie actually doesn't accept LOCIs (letters of continued interest). I didn't bother writing one. A few days after commitment day, Carnegie sends out a short response question to students on the priority waitlist. You have less than a week to respond, so keep a look out on your inbox."
4) Additional references
Most of the time, taking action yourself is the best course of action to get off the waitlist. However, sometimes, an external boost can help you highlight the interpersonal elements of your application that may need emphasizing. This is where a third party reference can be useful. Ask for a perspective that you don't already have in your application that can help to plug any weak spots of your candidacy.
Brynhildr was waitlisted at Dartmouth and UChicago. She recommends submitting a new reference in addition to establishing that your waitlist school is still your top priority.
"I sent additional references from my interviewer (this is separate from the reference from the initial interview) and sent in a resume. I also sent emails to the admissions officers expressing that those colleges remained my top choices.
5) Letter of continued interest
Last but not least, the best way to establish that you are still interested in a school that waitlists you is to tell them this directly. Whether you do this with an e-mail or by calling your regional admissions representative, the idea is to demonstrate to the school that if they admit you, you are basically guaranteed to enroll. (For universities, what's important here is yield.) So you want to make sure you make it clear that the school remains your top choice and if you can combine this with any of the above that can substantially enhance your desirability as a candidate, that's a winning strategy!
Accepted off MIT's waitlist, ssp2020 makes a strong case for a well thought out letter of continued interest, but cautions that you should follow the instructions of the school. Not every school welcomes additional info.
"Find a contact in the admissions office—usually a regional admissions officer—and compose a detailed email introducing yourself, describing your situation, adding any updates since you submitted your application, and explaining why you are still interested in attending the college."
———
Interested in reading more student advice about getting off the waitlist? Check out our other waitlist strategy blog posts or unlock this package "Moving from Waitlist to Acceptance," which includes all 5 of the students featured in this blog post. Their profiles contain additional advice as well as waitlist essays and LOCIs!