Located in Washington DC, American University is a private university founded in 1893. Apart from knowing that it has an eagle for a mascot, what do you know about AU?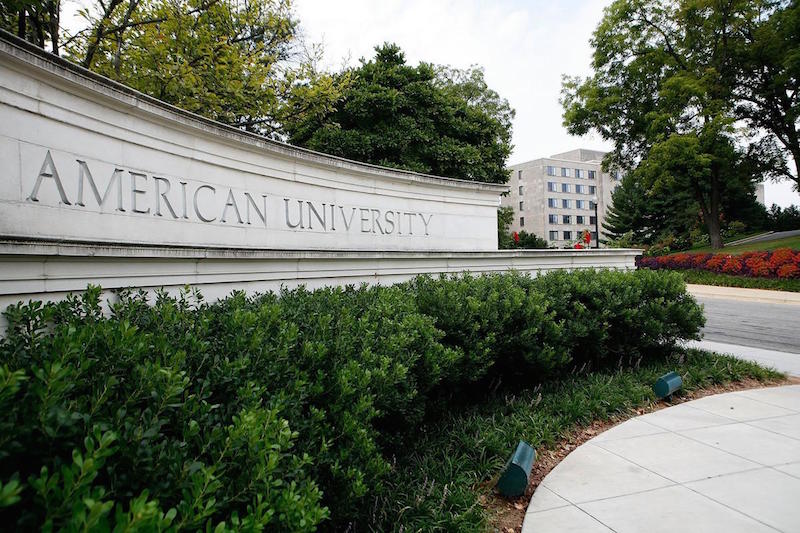 1. Are you a big fan of the book and tv series Bones? Well, did you know that it is not only produced by Kathy Reichs, an alum from American, but it is also loosely based on her life experiences.
2. Before AU were red, white and blue, they were actually blue and orange! The colors were adopted in 1948.
3. 15 members from 11 of AU's sororities were invited on to ABC's The View because TV hostess, Star Jones, who is also an AU alum wanted to throw a party and invited her sorority sisters.
4. The Tavern was not always a burger joint. It was actually the largest seller of beer in DC. Bonus fun fact: President Neil Kerwin used to bartend there.
5. Think you're Blink 182's number one fan? Think again. Back in 2000, that title went to an AU freshman Jorge Santoscoy when MTV FANatic surprised him on live TV. Him and 50 of his friends even got to enjoy a special concert performance in the Kreeger building.
6. Nobody is exactly sure why….but a TDR worker was beaten to death in 1967.
7. Ben Stein from Ferris Bueller's Day Off once taught at AU.
8. The battleship, S.S. American Victory, is actually named after American University during World War II.
9. Does it seem strange American does not have a football? AU actually had football team but was disbanded in 1942 because majority were drafted to WWII.
10. It is rumored that Kreeger Hall has a ghost. Anyone care to confirm?
Are you looking to apply to American University or just starting to build out your college list? Make sure to search through profiles of students accepted to see essays, stats, and advice. See how they got in, and how you can too!