1. BU has changed its name multiple times: from Newbury Biblical Institute to Methodist General Biblical Institute of Concord in 1847… to Boston's Beacon Hill in 1867… to Boston Theological School… and then to Boston University two years later.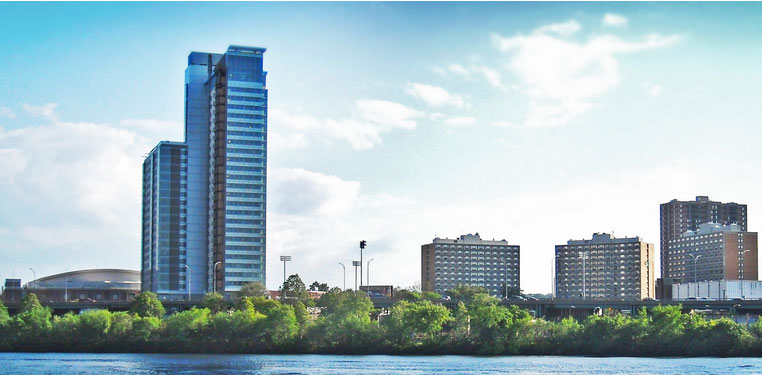 2. Famous alums include Jason Alexander, Geena Davis, Emily Deschanel, Faye Dunaway, Rosie O'Donnell, Julianne Moore, Howard Stern, and Leonard Nimoy aka Spock!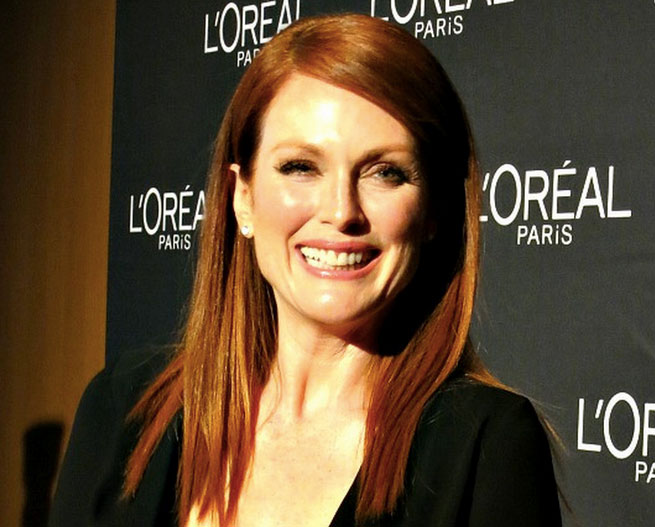 3. The Boston University bridge is the only spot in America where a plane can fly over a car driving over a train traveling over a boat.
Correction: It's one of only three places in the world where this is possible. This is also possible with the Steel Bridge across the Willamette River in Portland, Ore., and the 25 de Abril Bridge in Lisbon, Portugal, claim the same quirky distinction.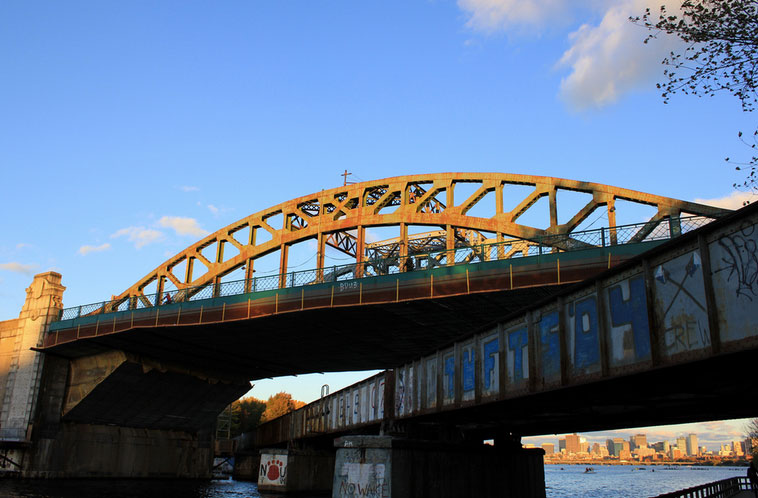 4. The fourth floor of the Sheraton Hall (aka the writing majors' dorm) is supposedly haunted by playwright and Nobel Prize winner Eugene O'Neill. He died in room 401 when the building was one of the earliest Sheraton Hotels. Resident students claim that the lights flicker and elevators erratically stop at the 4th floor!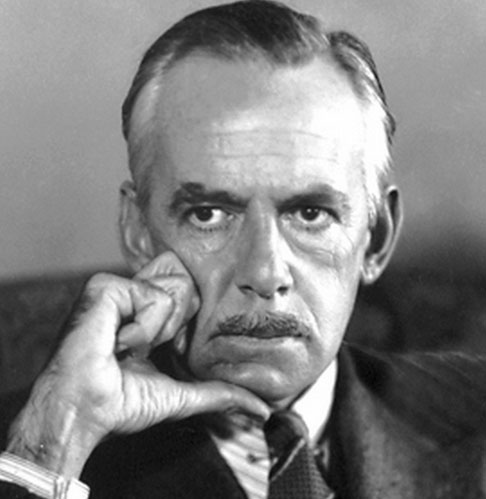 5. BU's The Castle was originally built as a residence for William Lindsey (1858–1922), a prominent Boston businessman. In the basement, you'll find the the BU Pub, the only Boston-University operated bar. It's a fun place to host receptions and concerts. It also served as a major filming location for the Kevin Spacey flick 21.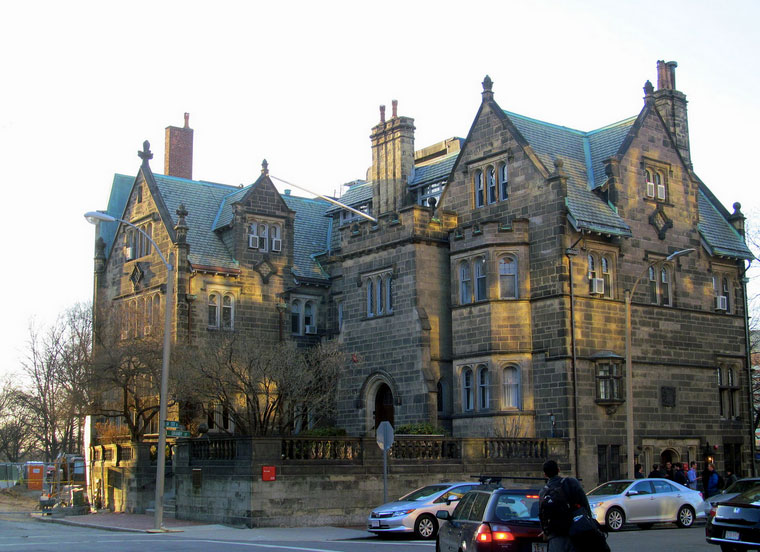 6. The Agganis Arena is named after the talented football and baseball athlete for BU and Boston Red Sox player, Harry Agganis, who died at age of 26 from a pulmonary embolism.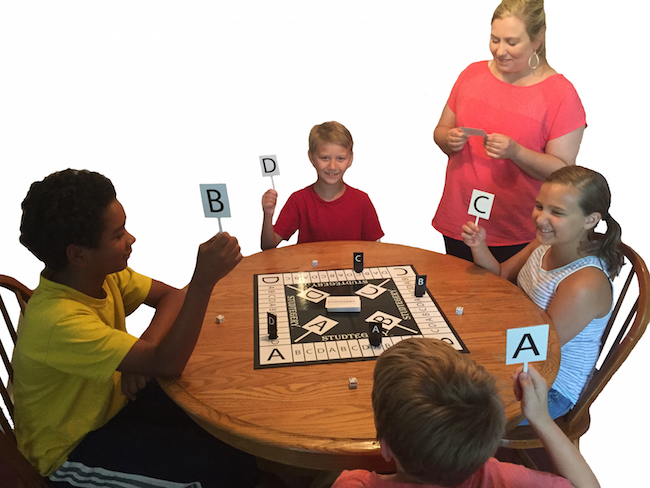 7. Near the BU "beach" (the green field behind Marsh Chapel) is the famous "Whale" sculpture. The full whale can only be seen at a certain angle.

8. The Judson B. Coit Observatory is open to the public on Wednesday nights so that people can observe the constellations and night sky.
9. In 1917, the Boston terrier became BU's official mascot. Coincidentally, the Boston terrier was first bred in 1839, the same year that Boston University was founded.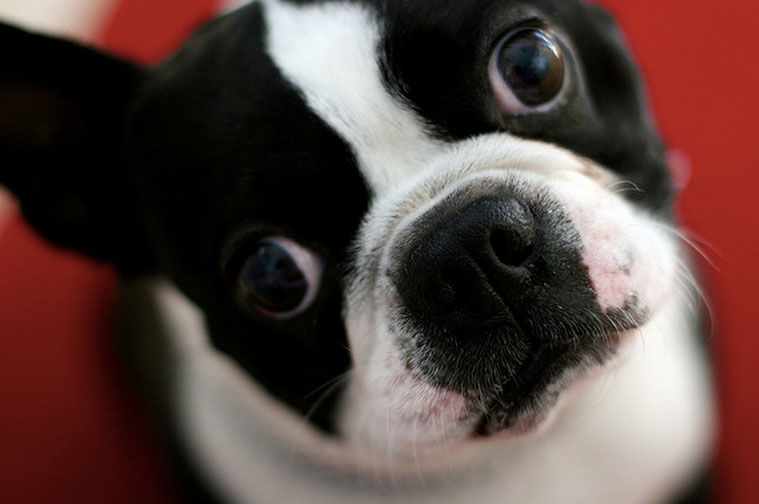 10. Scarlet and white are BU's school colors. BU's mascot is named Rhett because of the Gone with the Wind quote: "No one loves Scarlet more than Rhett!"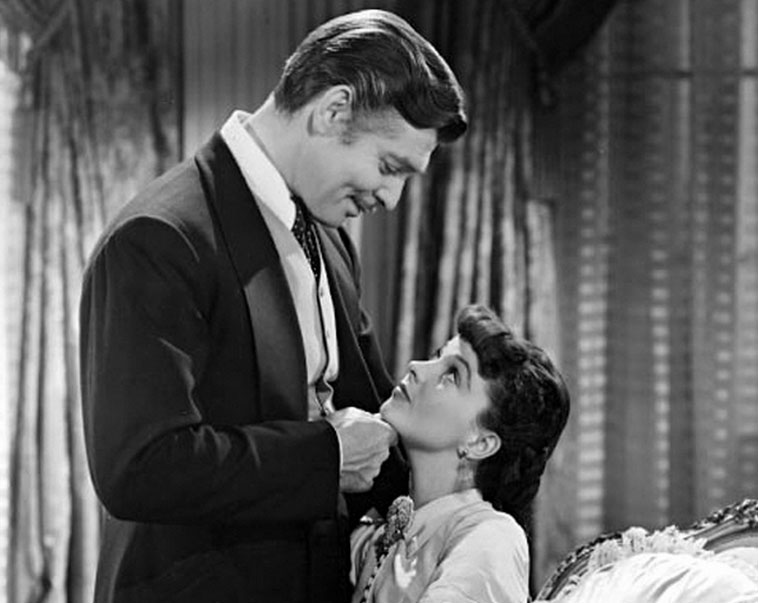 Close to Fenway in the beautiful city of Boston, BU has a lot to offer students. If you like good hockey, a great communications program, and even better seafood, then BU might be the perfect place for you. Find inspiration by checking out the college students who were accepted to BU!