Is Brandeis on your short list of colleges to apply to? If so, here are 10 fun facts about Brandeis that will help you learn more about its history and student body culture.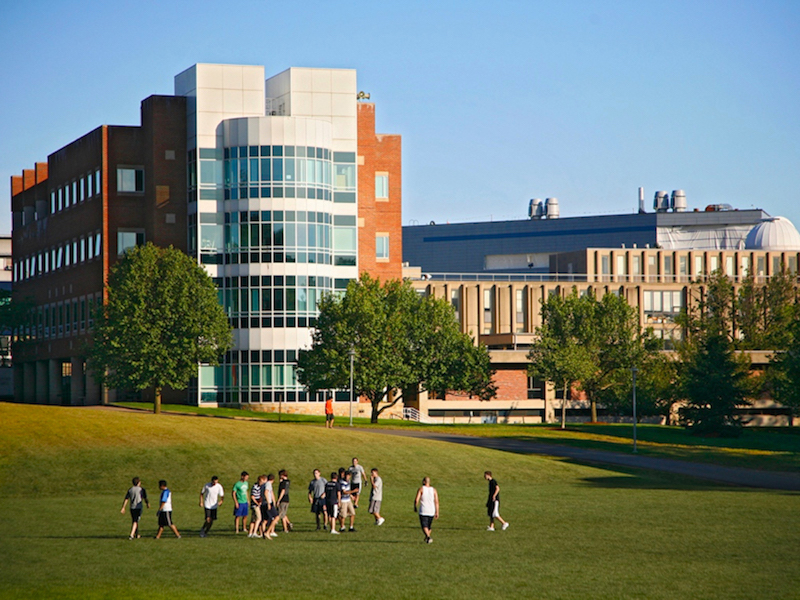 1. Did you know that Brandeis has the second highest Jewish student population of any college in the U.S.?
2. There are 7 different building on campus named Shapiro, so if you're a freshman on campus, don't get confused!
3. College Football is huge, but Brandeis surprisingly doesn't have a football team. Instead, they have a strong Quidditch team and was the 2014 SNEQC Champions.
4. Brandeis University has a castle! This isn't just a fairy tale - it's true! Unfortunately, it'll soon be renovated and this Fall semester of 2016 is the last time students can continue living there.
5. Debra Messing from Will & Grace graduated from Brandeis University in 1990 with a B.A. in Theatre Arts.
6. Ever seen this new recreation activity Bubble Soccer? It's actually an intramural sport at Brandeis! There were 18 teams who competed last year for the "Bubble Bursters" championship title.
7. Brandeis University is not the first university to be the home of its current location. It used to be home of Middlesex University, which was primarily a medical and veterinary school.
8. Brandeis University was named after Louis Brandeis, who was the first Jewish justice of the U.S. Supreme court.
9. Interested in taking courses at BC, BU and Tufts? That's something you can do as a Brandeis student, because it's part of the Boston Consortium!
10. What does Liquid Latex sound like to you? If you're thinking it's a student performing arts group, then you're right! Brandeis University has one and it has an annual show that features painted nude students with dance choreography.
Are you looking to apply to Brandeis University or just starting to build out your college list? Make sure to search through profiles of students accepted to see essays, stats, and advice. See how they got in, and how you can too!