It's no secret that Carnegie Mellon University is known for it's top notch science and engineering programs, but here are the fun facts people don't talk about. Let's get weird!
1. Like Northwestern's rock and Tufts' cannon, Carnegie Mellon also boasts a commonly painted object in the middle of campus: the Fence. Except cooler. Why? Because the original wooden fence, before it's collapse in 1993, was considered the "world's most painted object" by the Guinness Book of World Records.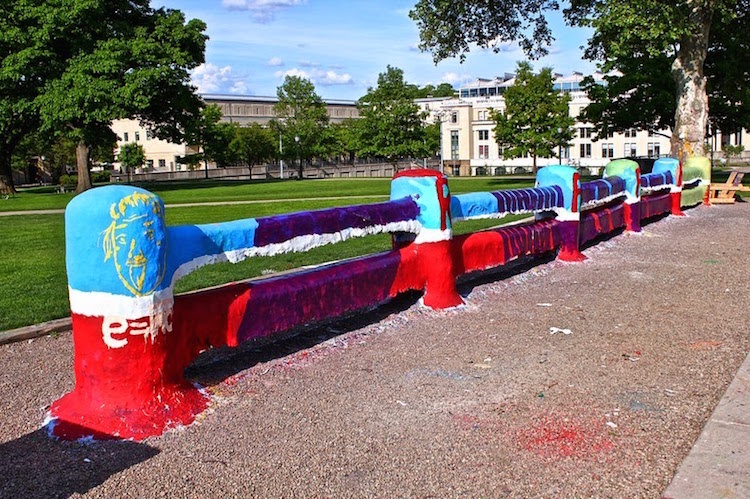 Don't worry, the fence was rebuilt with concrete and reinforced steel. It'll be there for a while.
2. Buggy is an annual race where student organizations build an aerodynamic, cylindrical three or four-wheeled cart (the "buggy") and push it through a one-mile course through campus. To win, teams need to pull together the smartest mechanical engineers, designers, and athletes to partake in this competitive sport. The craziest part? There is a ̶l̶u̶n̶a̶t̶i̶c̶ driver inside the buggy which can reach peak speeds of 40mph.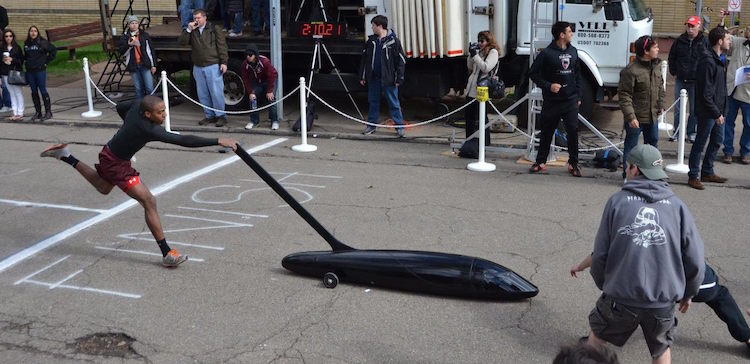 3. There is a large network of underground steam tunnels that connect to all the buildings on campus. This would come in incredibly handy during the ungodly snow storms, but only a few student groups know where the discreet entrances are - and fewer know how to navigate the tunnels.
Sorry no pictures for this one. Not a surprise though, since nobody wants evidence of ever being down there:

4. The famous prison break scene in the Dark Knight Rises was filmed outside The Mellon Institute, a key research building of the Chemistry department. Many students who took summer programs would casually see the batmobile stroll down Forbes Avenue, a main street on campus.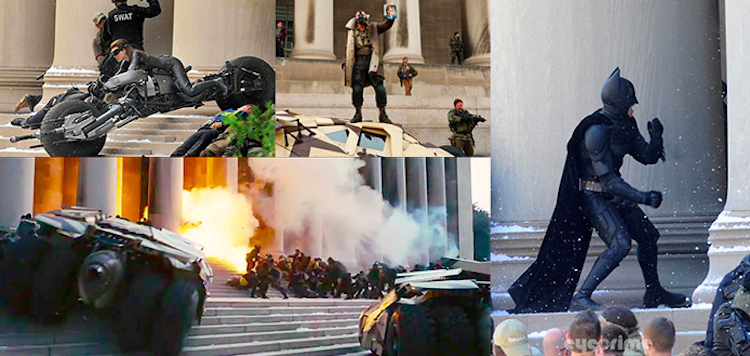 5. Earlier this year, Carnegie Mellon University mistakenly sent acceptance letters to 800 rejected students for their renowned Computer Science program. Isn't that ironic?
6. Booth is another annual tradition where student organizations build 10" by 10" booths to raise money for a local charity. From designing the interiors and exteriors, to actually constructing the wooden foundation, creating structures and painting the models, students on average will pour hundreds of hours a week into building the best looking booth!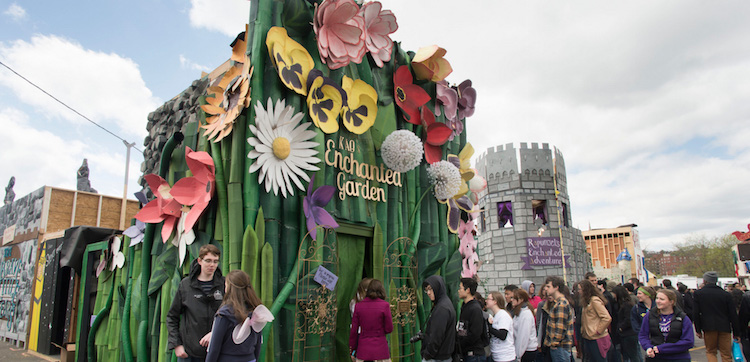 7. Mathematical genius John Forbes Nash, the man in which A Beautiful Mind is based on, was a 1948 graduate of Carnegie Mellon (then called the Carnegie Institute of Technology) and initially majored in Chemical Engineering!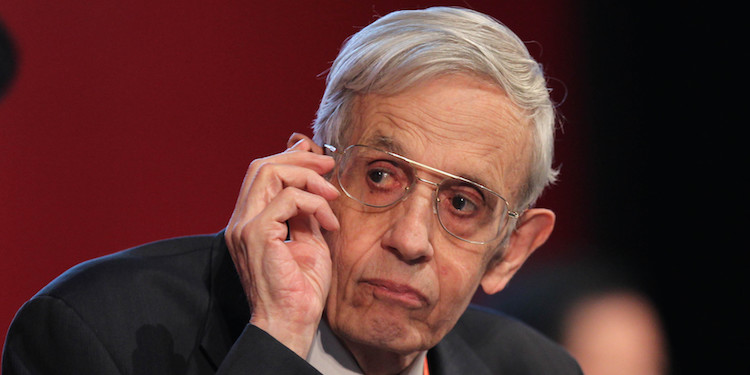 8. Not familiar with the maths field? Then you must know Andy Warhol - who coincidentally attended Carnegie Mellon the same time as Nash. Warhol honed in on his artistic inquisitiveness as a commercial art major at Carnegie, before moving to New York to pursue his art career.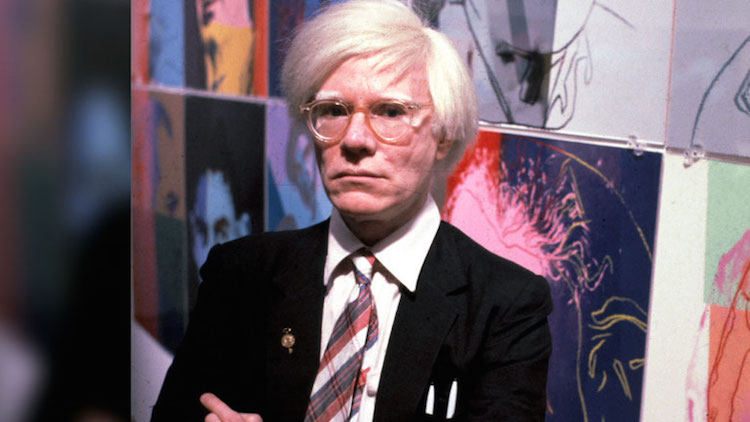 9. Not a fan of Pop Art? Then you must know about Carnegie Mellon alum Aron Ralston, who is famous for hiking through the Blue John Canyon in Utah, when a boulder became dislodged and crushed his right hand against a canyon wall. He was stuck there for almost a week and finally survived after a self-performed amputation of his forearm. Yes, this is the James Franco film.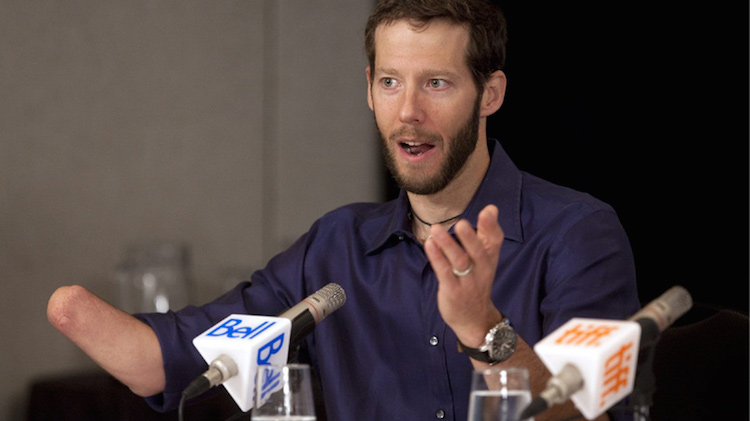 10. If you're not impressed by the previous three alumni, then surely you know Gabriel Macht - or more commonly known as Harvey Specter from Suits. He graduated with a degree in Fine Arts in 1994, and is rumored to be quite the frat star amongst his Delta Upsilon brothers.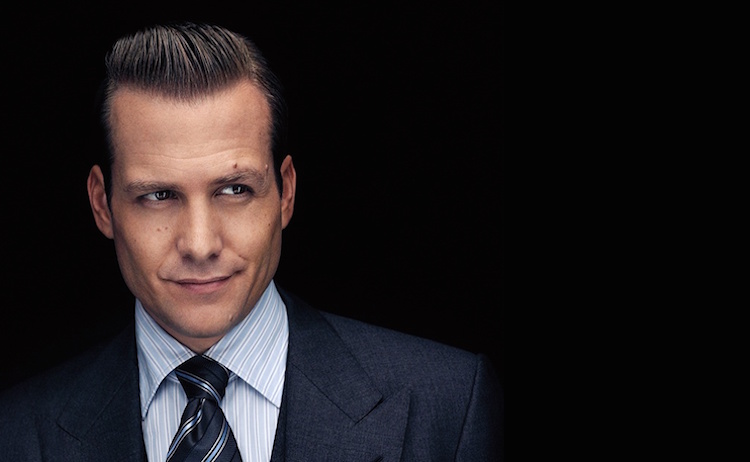 Whether you're just starting your search or you're looking for help applying, it's never too early to make the college application process easier. Search to find students like you or contact a mentor for help with the admissions process so you can narrow down your choices and get a head start.