Located in Cleveland, OH, Case Western Reserve University is a private university with a lot of history. Don't know much about them? Find out with these 10 fun facts about CWRU!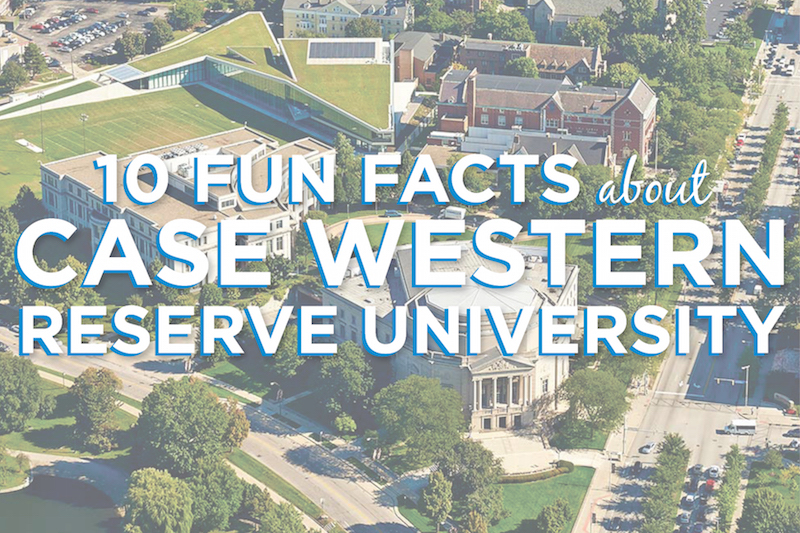 1. Did you know Craigslist's founder is a Case Western alumni? Craig Newmark graduated with a bachelor of science degree in 1975.
2. Well-known among students on campus, the Elephant Stairs are unique to CWRU's campus and are not easy to climb. It was built in 1968 to connect the Carlton Road housing area to the Murray Hill Level.
3. Edward Morley determined the atomic weight of oxygen in a laboratory at Case Western Reserve University.
4. The 2004 Vice Presidential debate between then VP Dick Cheney and then Senator John Edwards was held at Case Western Reserve University.
5. You'll find a replica scale model of the Michelson-Morley experiment in the lobby of Case's Physics Building.
6. Albert A. Michelson, the Nobel Prize winner in Physics in 1907, taught physics at the Case School of Applied Science, where many buildings are now named after him.
7. Since Michelson, Case Western Reserve University's faculty and alumni have earned another 15 Nobel Prizes in sciences.
8. Can you imagine what your life would be like without Gmail? Thank Paul Buccheit, the creator and lead developer of Gmail, who is also a CWRU alumni! (Bonus fun fact: He rowed crew at college!)
9. Case Western's Adelbert Gymnasium was built between 1918 and 1919. It was originally built to be used as an armory for WWI, but the war ended before it was even finished.
10. The Hudson Relay is a celebrated university event. Starting in 1910, the Hudson Relay has been run every year with a few exceptions. Teams are divided up into graduating classes, and team sizes can vary from 24 to 52.
Are you looking to apply to Case Western or just starting to build out your college list? Make sure to search through profiles of students accepted to see essays, stats, and advice. See how they got in, and how you can too!