Did you know The Walking Dead's Michael Rooker and Fall Out Boy's Pete Wentz both went to the same university? Specifically, DePaul University, where Michael Rooker pursued Drama and Pete Wentz actually studied political science. Here are 10 other fun facts that you probably didn't know about DePaul: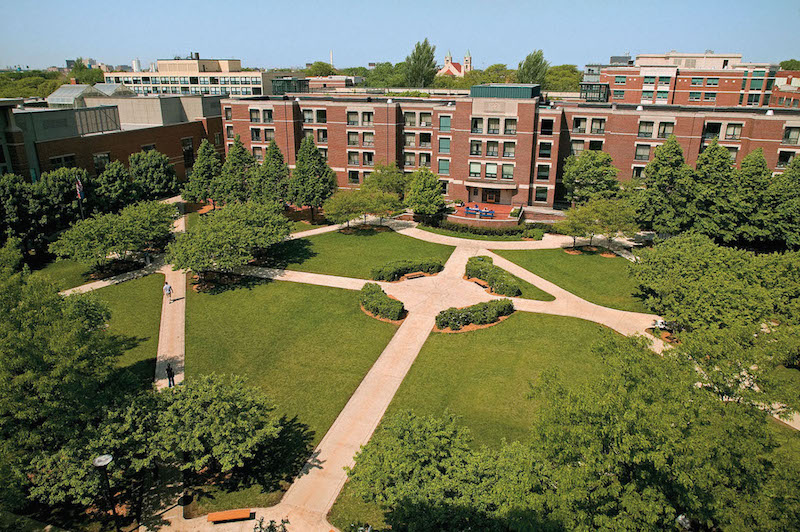 1. Originally called St. Vincent's College, the school re-chartered as DePaul University in 1907 and offered courses to all men and women regardless of religious backgrounds to prevent from being closed down.
2. In 1911, DePaul University became the first Catholic university in the nation to admit women and be a co-educational school.
3. DePaul University is the largest Catholic university by enrollment in the United States.
4.. DePaul's law school was the first law school in Illinois to admit women and Jewish students.
5. If you're a TV buff, you'll be excited to know that Criminal Minds' Joe Mantegna, X Files' Gillian Anderson, Archer's Judy Greer, and The Walking Dead's Michael Rooker.
6. Established in 1912, DePaul's Driehaus College of Business is one of the 10 oldest business schools in the U.S.
7. One of DePaul University's residence halls, Seton Hall, was ranked 3 out of 15 best residence halls in 2012.
8. Fall Out Boy's bassist, Pete Wentz, studied political science at DePaul, but dropped out to pursue music, just 10 weeks from graduation!
9. The university takes its green initiatives very seriously, installing over 70 water-bottle refill stations all over campus.
10. DePaul's mascot is a blue demon, which has gone through many forms until they settled on DIBS: Demon in a Blue Suit.
Are you looking to apply to DePaul or just starting to build out your college list? Make sure to search through profiles of students accepted to see essays, stats, and advice. See how they got in, and how you can too!