George Washington University's location in the heart of DC contributes to the schools politics oriented experience. Find out why hundreds of elected officials chose to spend their college experience at George Washington University.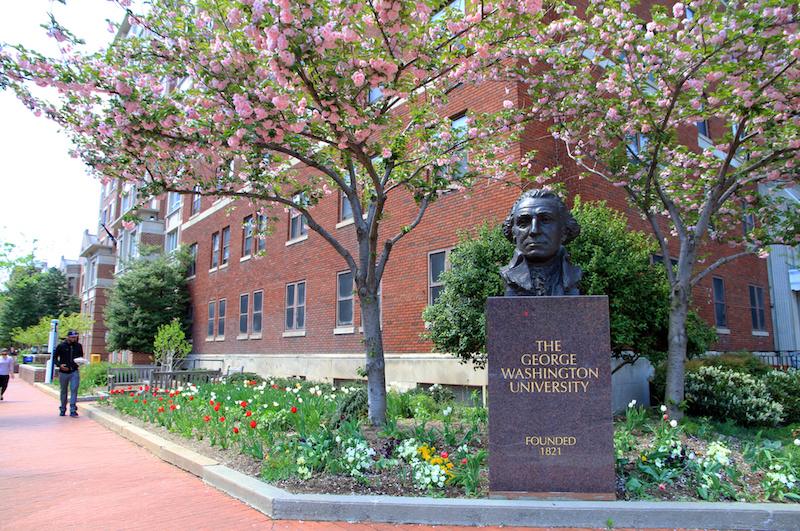 1. Countless GW alumni have gone on to politics oriented careers:
Around 18 GWU alumni have been elected as a state governors

3 current and 20 former US senators graduated from GWU

6 current and 86 former members of congress are GWU alumni
2. 17 GWU alumni have been on the cover of time magazine
3. After the attempted murder of President Ronald Reagan on March 30, 1981, he was brought to GWU's medical center where the doctors saved his life by removing a bullet wedged close to his heart.
4. Current First Lady michelle Obama gave the GWU commencement speech in may 2010.
5. GWU is located exactly 4 blocks from white house.
6. The original GW cheer team was made up of all men.
7. Kerry washington, a TV actress who plays Olivia Pope in the ABC drama, Scandal, graduated from GWU in 1998.
8. In 2011, President Obama gave a major economic policy address at the GWU Marvin center.
9. The GWU basketball court called the Smith Center has been used as the international press center during events such as treaty signings and conferences.
10. GWU's moot court competitions at the Law center are frequently judged by sitting and retired justices of the US Supreme Court.
Are you looking to apply to GWU or just starting to build out your college list? Make sure to search through profiles of students accepted to see essays, stats, and advice. See how they got in, and how you can too!