1. The Statue of Three Lies
John Harvard's statue stands in Harvard Yard and is the third most photographed statue in the U.S. Despite its popularity, Harvard students call it the "Statue of Three Lies" because the inscription reads "John Harvard, Founder, 1638". John Harvard was in fact not the founder but rather a benefactor who was honored in the naming of the university. Harvard was also not founded in 1638 but in 1636 and is the oldest college in the U.S. Finally, the statue is not actually a depiction of John Harvard but of a random student sculptor Daniel Chester French used as a model.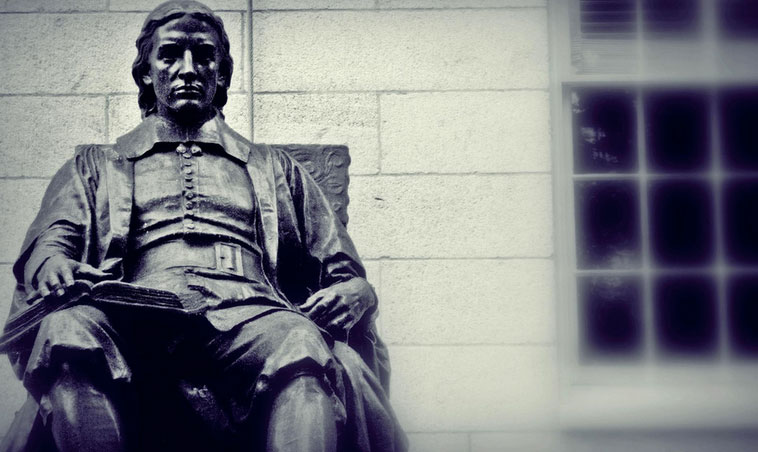 John Havard's foot is also one of the shiniest objects found on Harvard campus because of the countless people who rub it for good luck. However, be warned, mischievous Harvard freshman are known to play pranks that leave his foot quite unsanitary!

2. Harvard is Older Than Calculus
Here's a historical fact to give you some perspective on how long Harvard has been around. When Harvard was first founded, calculus class was not offered because it had not yet been invented. Calculus emerged in the late 1600s with the publication of "Nova Methodus" by Gottsfield Leibniz. In fact, Galileo, who died in 1642, was still alive during Harvard's early years.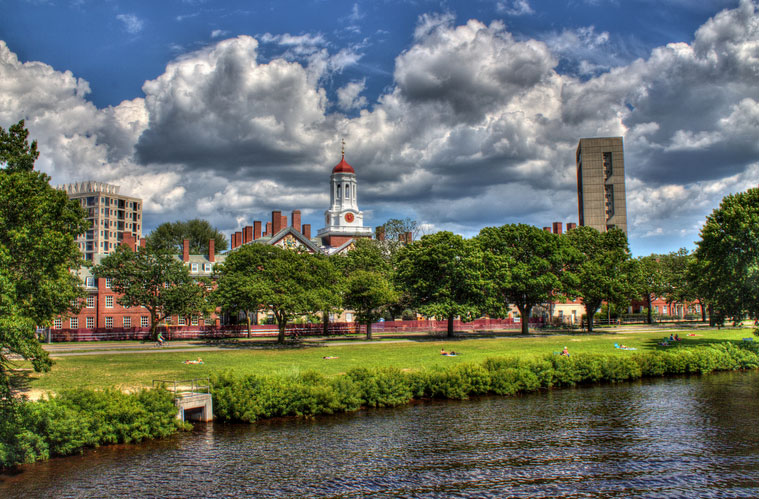 3. Eight is a Magical Number
Harvard is one of the most prestigious colleges in the country and is known for producing some of the world's most influential people. Of Harvard's long list of past alumni are eight who have signed the Declaration of Independence including John Hancock, Samuel Adams, John Adams, William Ellery, William Williams, William Hooper, Elbridge Gerry, and Robert Treat Paine. Eight seems like a magical number because eight Harvard alumni have also served as United States presidents including John Adams, John Quincy Adams, Theodore Roosevelt, Franklin Roosevelt, John F. Kennedy, George W. Bush, Rutherford Hayes, and of course, Barack Obama.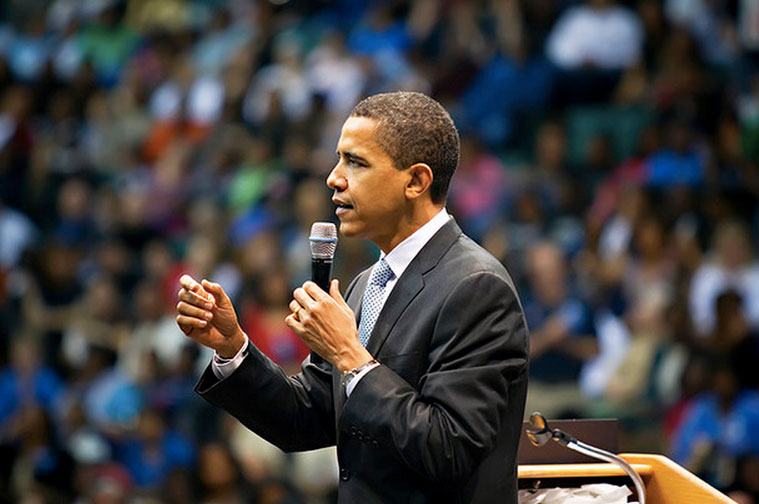 4. Game Changer
The Harvard Crimson participates in 42 intercollegiate sports and the fierce rivalry with Yale University is felt by all who attend Harvard. The acme of this rivalry culminates in the Harvard versus Yale football game in the fall known simply as The Game. In fact this tradition dates back to 1875 and Harvard has influenced the way football is played when it created the first ever concrete stadium in 1903. (The Game is actually this coming weekend! Tune in to see one of the biggest games of the year!)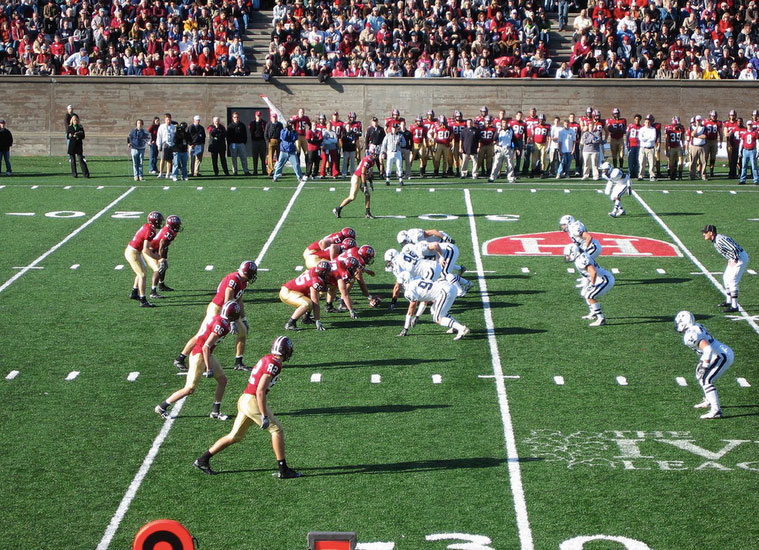 5. Underground Adventure
Widener Library, the second largest in the United States, consists of a whopping 10 floors with four of those underground. The library was named after Harry Elkins Widener who donated $3.5 million to Harvard to have a library built in her son's name; there was one condition however, the physical building of the library could never be changed. When they wanted to expand the library, some architects got creative and started constructing rooms underground. Now the books have a place to go and Harry's request is preserved.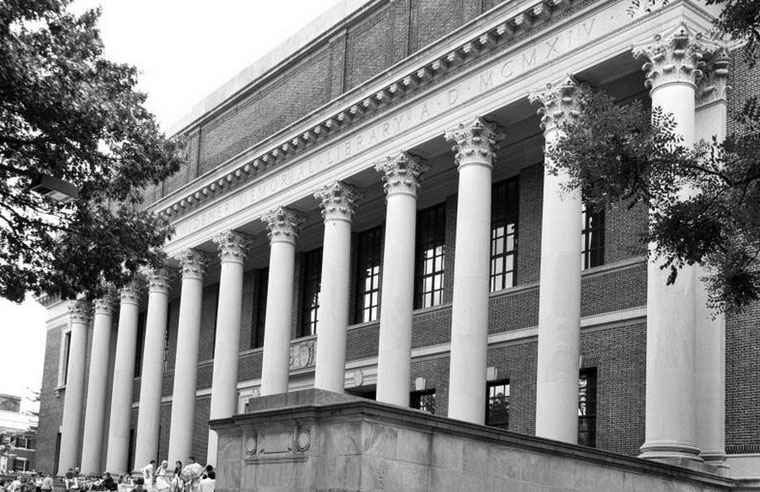 6. Ivy League… or Ivy Leaves
Harvard is an Ivy League college, a term used to encompass eight Northeastern colleges and universities including Brown University, Columbia University, Cornell University, Dartmouth University, University of Pennsylvania, Princeton University, and Yale University. These universities are known for the high academic quality and attract students from all around the world. The term "Ivy League" actually refers to a tradition from the 1800s. The students would plant ivy at the beginning of the school year and at some schools it was accompanied by an "ivy" speech that soon became known as "Ivy Day" at some schools.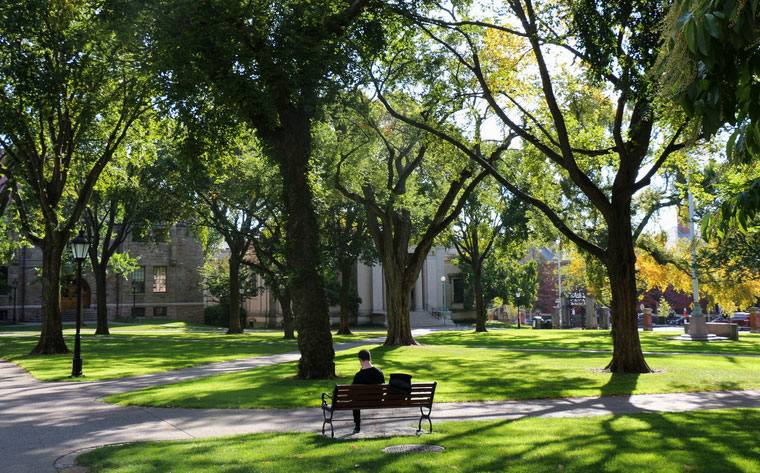 7. So those Dents Are… What?!
The various and mysterious dents found on Harvard sidewalks are said to be from cannonballs that were thrown out of dormitory windows during the Revolutionary War.

8. No Filming Allowed
Since 1970, Harvard has banned commercial filming on campus. However, quick flyover footage of the school can be seen in movies Road Trip and Old School.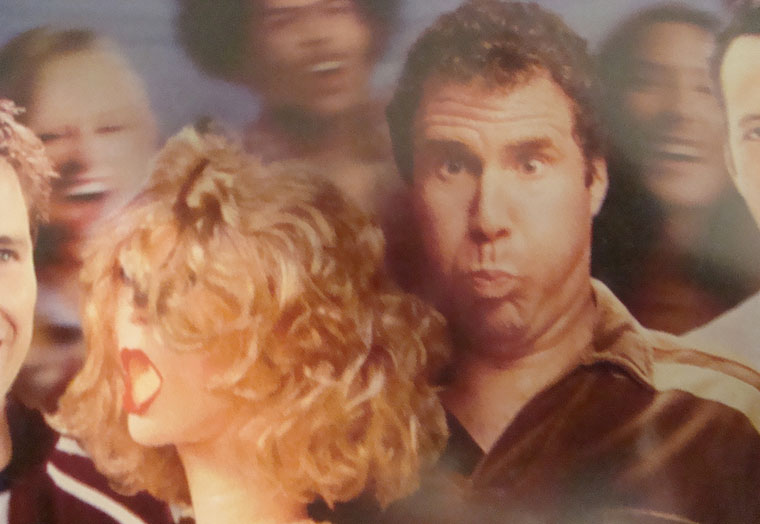 9. Biggest Endowment
At $36.4 billion dollars, Harvard has the largest financial endowments of an institution in the world. In fact, Harvard's endowment is larger than half of the world's economies!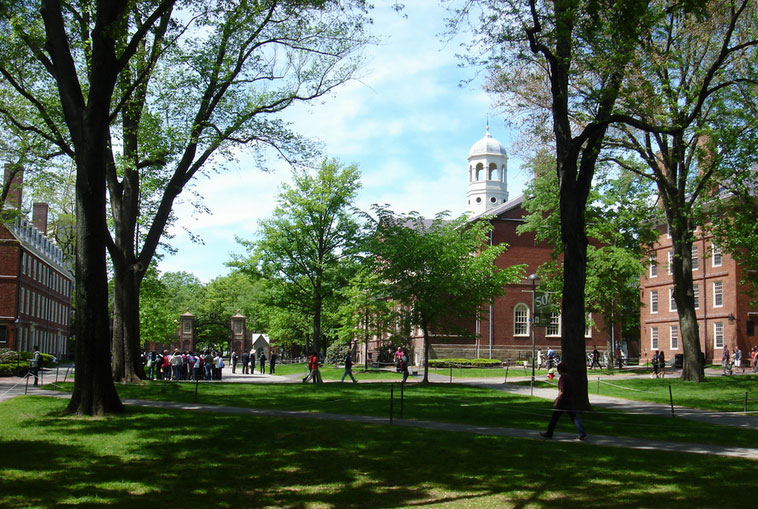 10. Starting Salary Satisfaction
Harvard is famous for its academic excellence and producing to notch graduates. Turns out the average starting salary after graduation is over $60,000 per year. Maybe it is worth the over $58,000+ per year it costs to attend!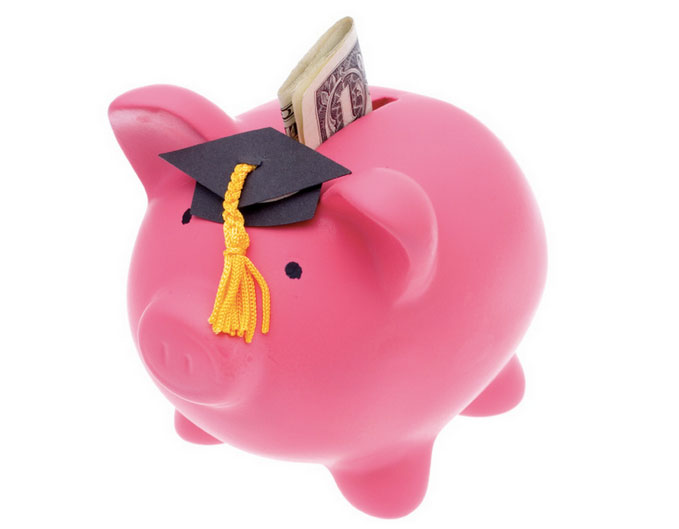 List created by Tiffany, a high school student from Westford, MA who dreams of going to Harvard!
Cambridge is one of the most iconic college towns in the country. From the notable alumni and one of the very best academic experiences you can get, Harvard is one of the universities that students from around the world strive to attend. See what our Harvard admits wrote about in their essays and learn how to get accepted!