Located in Pennsylvania, Lehigh University is a private university established in 1865. Apart from Lehigh's intense rivalry with Lafayette, what else do you know Lehigh? Check out these 10 fun facts about this beautiful university: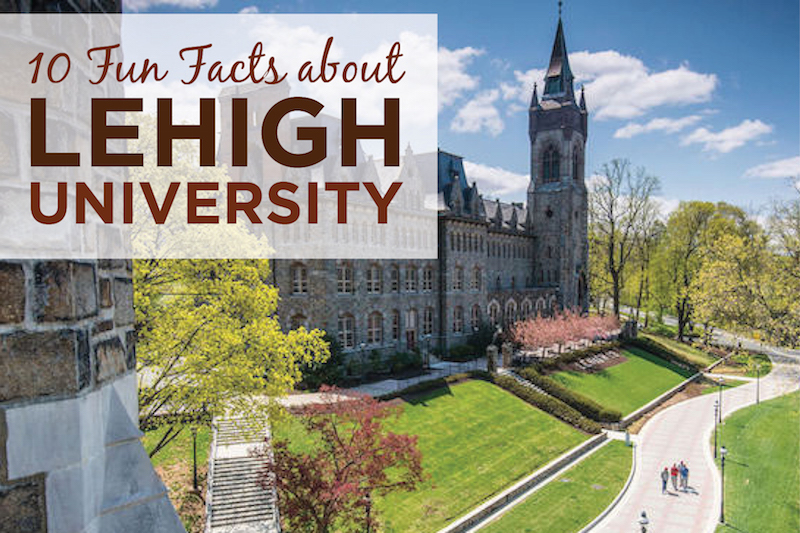 1. Hate the stairs? Thank Lehigh alumnus, Jesse W. Reno, who invented the escalator. He graduated in 1883!
2. Classes at Lehigh don't start on the hour, but 10 minutes after so students finishing a shift at Bethlehem Steel could get to class on time.
3. Lehigh and Lafayette has had a rivalry as far back as 1884.
4. Lehigh's Taylor Stadium was the 3rd oldest collegiate stadium in the country. It only cost $90,000 to build in 1914!
5. Though Lehigh's NCAA Men's basketball team has never won the championship, they defeated second seeded Duke Blue Devils in the 2012 tournament. This was also their first EVER win in the NCAA tournament.
6. All freshmen alert: stepping on the university seal engraved in the Leadership Plaza pavestones outside the Alumni Memorial Building is considered bad luck!
7. The first building on Lehigh's campus is actually Christmas-Suacon Hall, formerly known as Moravian Church.
8. The iconic Golden Gate Bridge was built by two Lehigh alumni, Howard McClintic and Charles Marshall, who graduated in 1888.
9. Ben Weaver, Lehigh '83, is a wrestling gold medalist at the 1984 LA Summer Olympics.
10. In 1925, the Alumni Memorial Building was built in honor of the 46 Lehigh alumni who died and served in WWI.
Are you looking to apply to Lehigh or just starting to build out your college list? Make sure to search through profiles of students accepted to see essays, stats, and advice. See how they got in, and how you can too!