Michigan State University is a public university with over 50,000 enrolled students. Its websites lists a ton of stats about this Michigan-based school, but what can an insider tell you? Here are ten fun facts about MSU!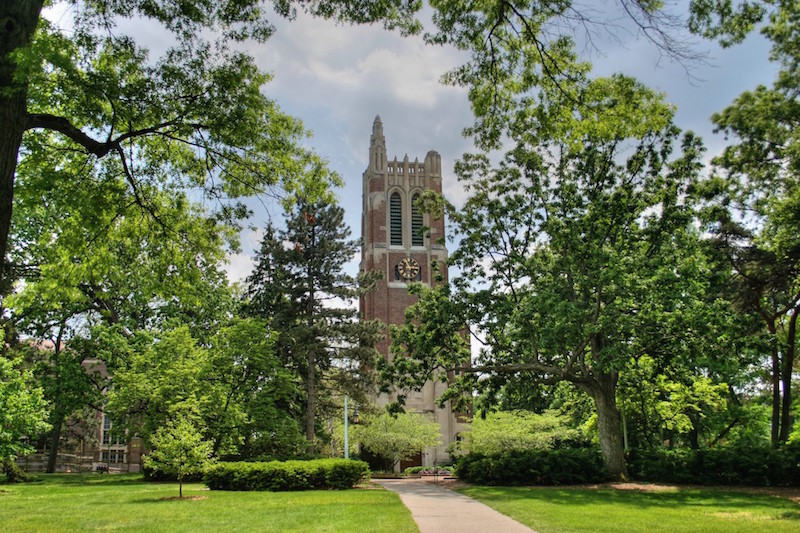 1. Michigan State University was originally founded as the Agricultural College of the State of Michigan in 1855
2. Their original name comes from being the country's first institution of higher education to teach scientific agriculture.
3. MSU is a "Bike Friendly University" with over 12 miles of biking trails and 20,000 bicycle parking spaces on campus.
4. MSU went through 6 name changes before finally landing on its name today in 1964.
5. Given MSU's class size, it's no surprise that it is the 8th largest university in the U.S in terms of enrollment.
6. Unlike the tuition fees we are paying now, a MSU student could cover all 4 year of undergraduate education with $30 from 1862 to 1865.
7. The State News, the official newspaper of Michigan State University, prints over 30,000 copies every circulation.
8. Historically, cross-country is MSU's best sport. They won 8 NCAA championships between the years 1930 - 1959.
9. The MSU Spartans weren't always the Spartans. They were once called the Aggies back when they were Michigan Agricultural College.
10. Magic Johnson played for MSU for two years, and led them to the 1979 NCAA Championship victory.
Are you looking to apply to Michigan State or just starting to build out your college list? Make sure to search through profiles of students accepted to see essays, stats, and advice. See how they got in, and how you can too!