If you're a big fan of College Football, you probably know all there is to know about Ohio State University. Not a fan of football, but thinking about applying to OSU this fall? Then, don't miss out on these fun facts about Ohio State!
1. The Ohio State Marching Band
The Ohio State Marching Band has been a great showing of Buckeye pride throughout the years. Their spectacular half-time performances have made national headlines, while their viral videos have gotten a ton of hits and views. The Ohio State Marching Band is also known as 'The Best Damn Band In The Land.'
Don't believe us? Check out their Disney Tribute from 2013!
2.The "Buckeye Battle Cry"
"Buckeye Battle Cry" became the fight song for OSU in 1919 and has been a traditional song ever since. The song is sung during Script Ohio while the "I" is being dotted.

3. O-H-I-O Chant
The 'O-H! I-O!' chant is one of the more popular traditions in Columbus, Ohio. It is chanted at every football game and other exciting, major events to show OSU pride.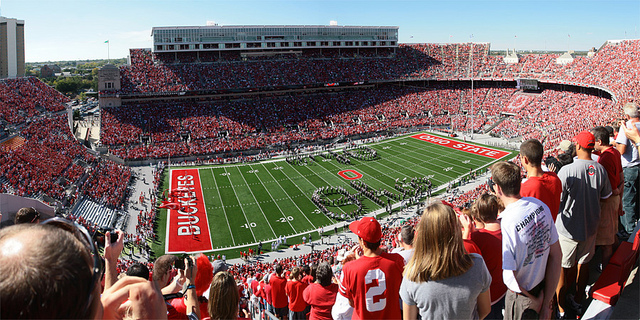 4. The Victory Bell
After every victory, the Alpha Pi Omega fraternity rings a bell that hangs in the southeast tower of Ohio Stadium for 15-30 minutes. This tradition goes all the way back to Oct. 2, 1954 and the bell weighs almost 2,500 pounds and can be heard from 5 miles away!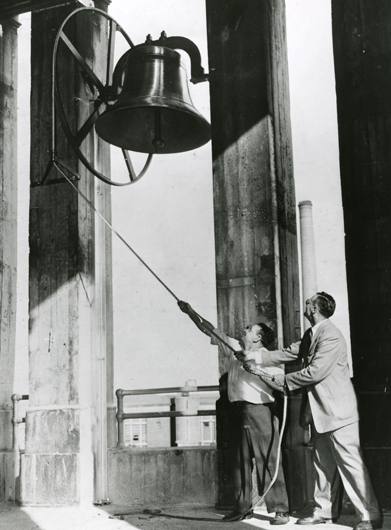 5. Senior Tackle
Every year since 1913, senior football players would line up to tackle the blocking sled in the last practice prior to their game against Michigan.This has been a ceremonial event that was once public, but has now gone private.

6. Buckeye Grove
A ceremonial tradition that dates back all the way to 1934, one Buckeye tree is planted at the southwest corner of Ohio Stadium for each All-American the previous season. This is done every year before the spring game.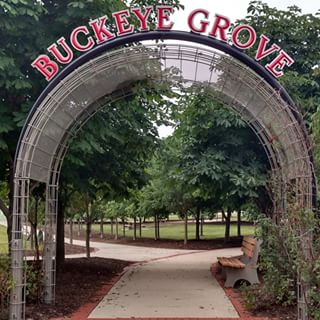 7. Brutus Buckeye
This is the name of Ohio State's athletics mascot. Brutus was first designed in 1965 by an art student and was chosen in a contest. The mascot had a funny appearance so it got a makeover in 1975, which was extremely disliked by the college students. The mascot got redone for the second time and has looked that way ever since.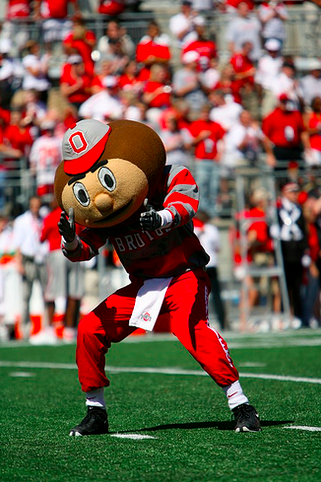 8. The Michigan Game
The Ohio State-Michigan football game is arguably the greatest rivalry in college athletics. This annual event was rated No. 1 before on a list of the 10 Greatest Rivalries in Sports by ESPN in 1999.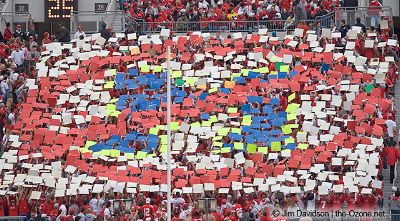 9. Buckeye Leaves
Putting Buckeye Leaves on the Ohio State football helmets has been a tradition since 1968, when the uniforms were changed by Woody Hayes and trainer Ernie Biggs. It was considered a one of a kind uniform during it's time.

10. Skull Session
The Skull Session is a warm-up routine for the Ohio State Marching Band. It is a huge pep rally that draws over 10,000 fans in attendance. It is a free event and starts two hours before kickoff of every home football game.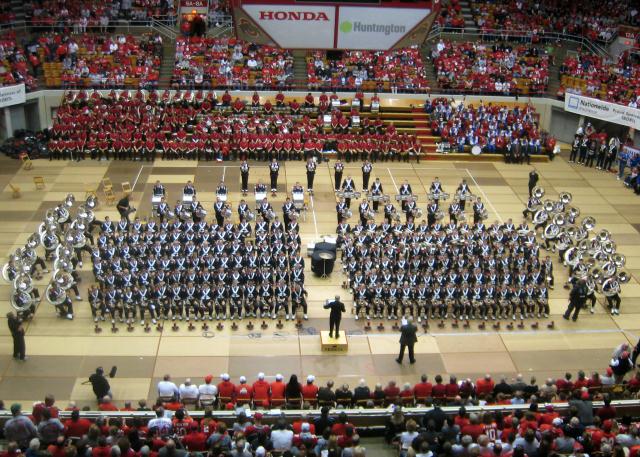 Want to be part of the frenzy at Ohio State football games?! Though well known for their football games, becoming one of the Ohio State Buckeyes is more than just enjoying Football. Find out why OSU students love being on campus and read their successful application essays to find out how they got accepted!