Can't decide which of the 5 undergraduate Claremont Colleges to attend? Read these 10 fun facts about Pomona College to help you make your choice!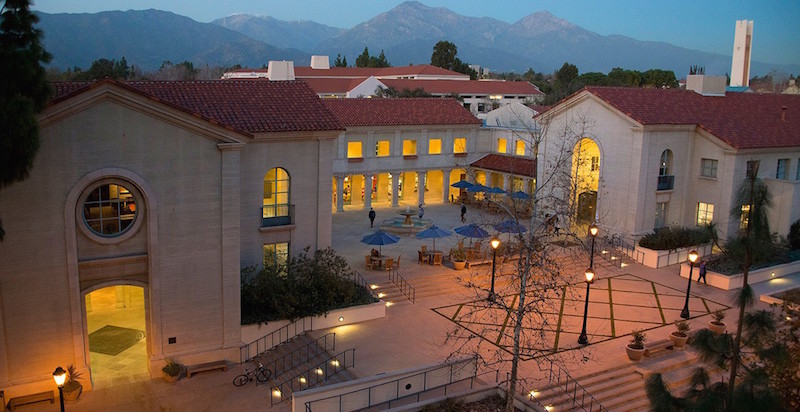 1. Pomona College students can take up to 50 percent of their classes at one of the neighboring Claremont Colleges. This is designed so students can have the class access of a big school while still retaining the intimacy of a small institution.
2. 64% of Pomona College students identify as students of color or international students.
3. Pomona College isn't actually located in the city of Pomona, it's located in nearby Claremont.
4. A popular tradition is "Ski-Beach Day" each spring, where students board a bus in the morning to ski at a local resort, and afterwards bus to a beach for the rest of the day.
5. Word is that a Star Trek writer that attended Pomona College used the Oldenborg Center as inspiration for creating the Borg.
6. Notable alumni include artist James Turrell, Gumby creator Art Clokey, and writer/actor/musician Kris Kristofferson.
7. 5 time NBA championship winning coach Gregg Popovich got his career start at Pomona, coaching at Pomona-Pitzer from 1979 to 1988.
8. The acceptance rate for Pomona College is a whopping 9.1% (as of 2016).
9. Virtually all students live for on campus for all four years in one of Pomona College's 16 residence halls
10. Pomona College's mascot is the Sagehen, named after the Sage Grouse which is known for its fierce loyalty to a specific area.
Are you looking to apply to Pomona or just starting to build out your college list? Make sure to search through profiles of students accepted to see essays, stats, and advice. See how they got in, and how you can too!