1. Princeton's gorgeous campus has been the setting for more than a dozen movies, including A Beautiful Mind, Admission, Transformers, Across the Universe, The Happening, I.Q… and some Ron Jeremy movies we'd rather not name.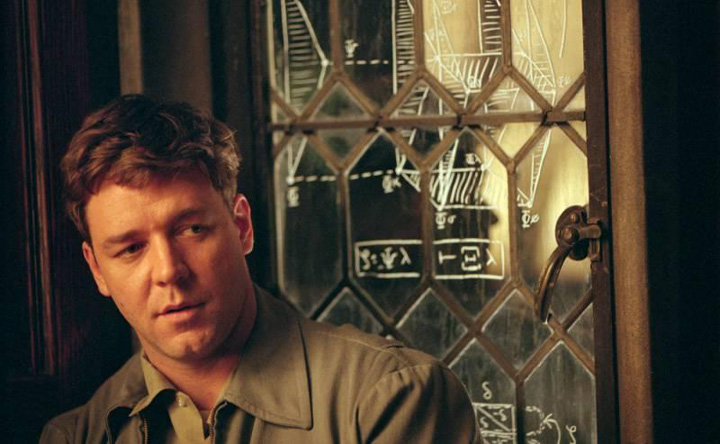 2. Every fall freshmen and sophomores compete in Cane Spree, where a freshman and a sophomore will grapple for control of a cane. This commemorates a time in the 1870s when sophomores, angry at the freshmen who strutted around with fancy canes, stole all of the canes from the freshmen, hitting them with their own canes in the process.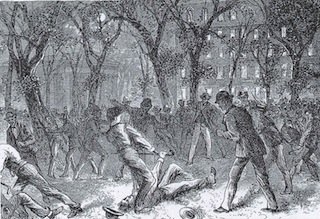 3. The majority of upper classmen take their meals at eating clubs. There are currently 11 clubs, mostly on the Prospect Ave. Six of them have a selective interview process called bicker: Cannon, Cap and Gown, Princeton Tower, Ivy, and University Cottage. Four just have a lottery process: Cloister Inn, Colonial, Terrace, and Quadrangle. There's also Charter Club, which chooses members using a points system.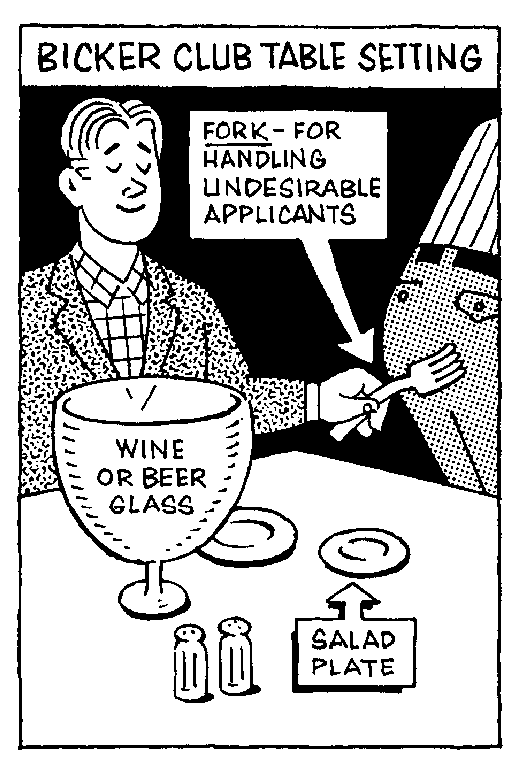 Read the application files of students recently accepted to Princeton!

4. The Ivy Club is the oldest—it was created in 1879. F. Scott Fitzgerald described it in This Side of Paradise as "detached and breathlessly aristocratic."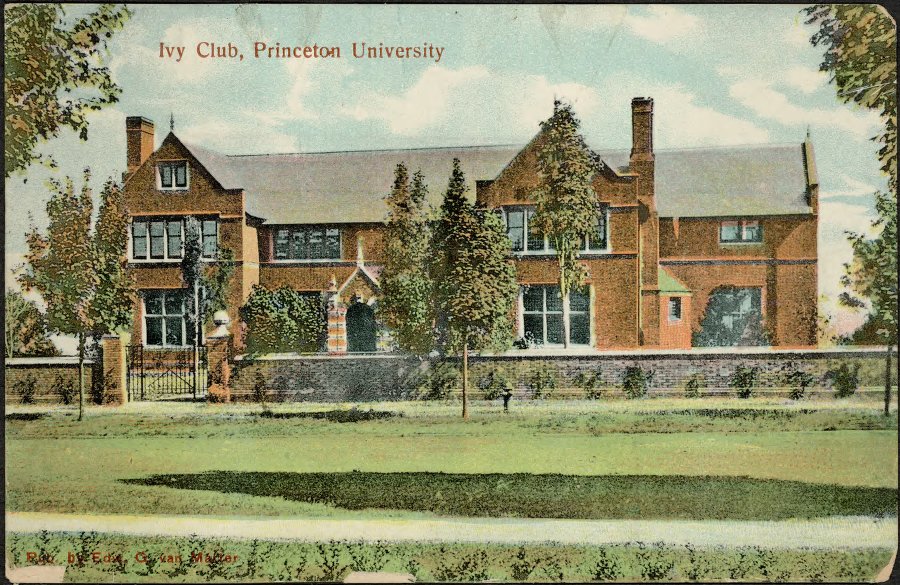 5. Drinking at all 11 clubs on a given night is known as Prospect 11.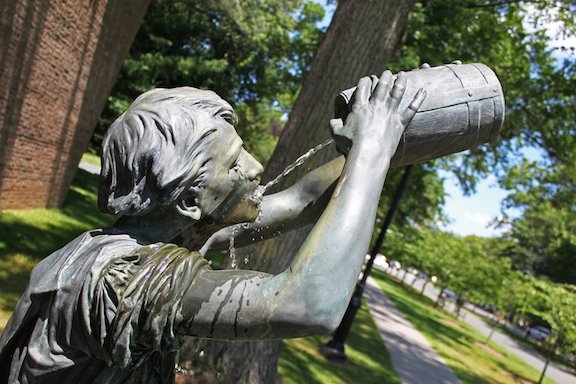 6. At graduation, the whole class walks through the FitzRandolph Gates—the main gates of the university - but don't walk through them before then or, according to legend, you'll never see your own graduation!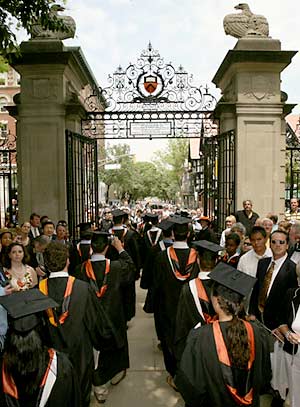 7. Princeton used to have an epic snowball fight between freshmen and sophomores. It even got coverage in the New York Times! The school eventually prohibited the fight because it left students looking like this…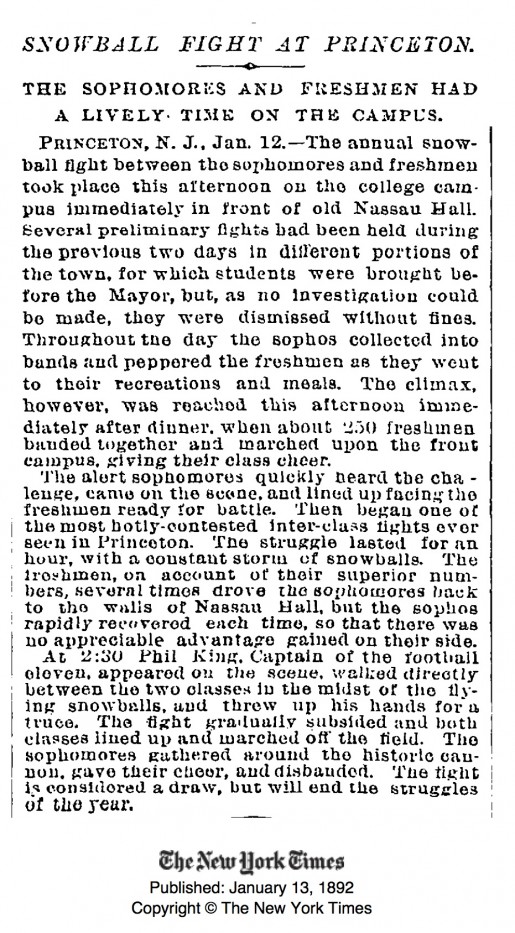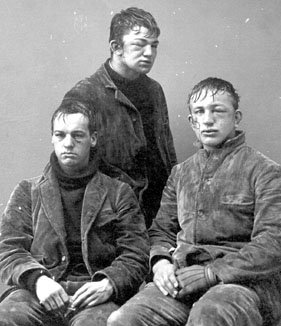 8. Princeton used to make all grades public. They posted them in Nassau Hall on what was known as the "wailing wall" for obvious reasons. This photograph was taken in January 1939 (pre going co-ed obviously).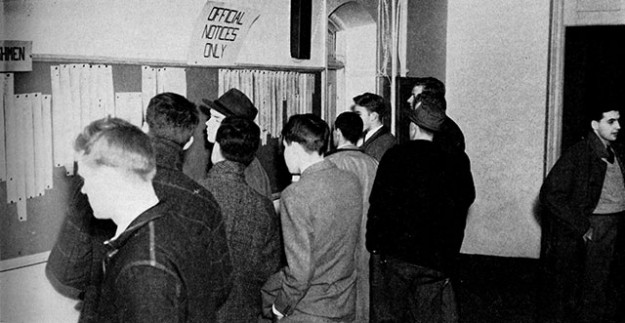 9. Every Dean's Date at midnight, students stick their heads out their window and howl like wolves. Princeton grad, Katharine Westfall commented, "My freshman year I was terrified because I had no idea what it meant. I now know it's called the Holder Howl."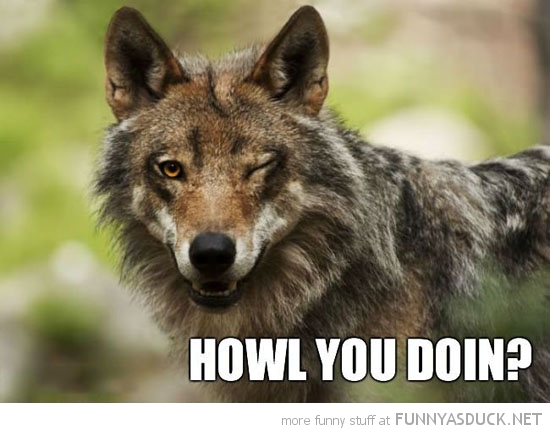 10. Princeton has been ranked #1 by U.S. News three years in a row. Princeton's tuition is the lowest of any ivy. The acceptance rate is around 7%.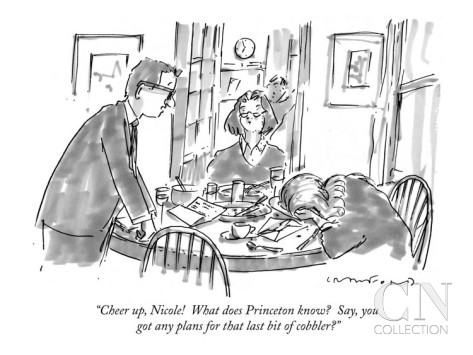 If you're looking to apply to Princeton, get a sense of the student body by browsing the application files of accepted students. You can read their successful application essays and sign up for a mentor to provide feedback on your application. If you're already in college, sign up now to earn money!