Southern Methodist University is one the South's hidden gems. Located in Dallas, TX, SMU's campus and student body has so much to offer to prospective students. But there's always a few things university brochures don't share, so we put them together for you to learn more about SMU!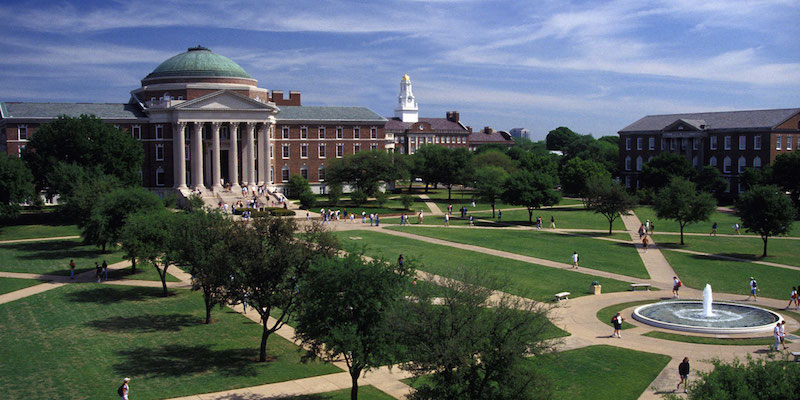 1. Did you know SMU was founded because of a conflict between the United Methodist Church and Vanderbilt University? In 1914, the church and Vanderbilt cut ties and made SMU its flagship institution.
2. The all-time great basketball coach, Larry Brown is currently the head coach of the SMU basketball team. He is the first, and so far only, man to coach teams to win both NCAA (1988) and NBA (2004) titles.
3. Any Gilmore Girls fans out there? Laura Graham, who plays Lorelai Gilmore, got her Master of Fine Arts degree in Acting Performance from SMU!
4. SMU's Meadows Museum houses one the largest and most comprehensive collections of Spanish art outside of Spain.
5. While SMU is known to have strong athletic programs, they've actually only made one appearance in the NCAA Basketball Final Four in 1956.
6. Legend has it there's a connection between Ford Mustangs and the SMU Mustangs, but others have also said it's simply a coincidence. Do you think there's such thing as coincidence?!
7. It should come as no surprise, but there are currently 9 active Mustangs playing in the NFL!
8. Former First Lady Laura Bush graduated from Southern Methodist University in 1968 with a degree in education, and went on to teach the second grade after graduation!
9. SMU has nine libraries! You won't run out of places to study, and for those lucky ones, you'll even get to access the largest private collection of research materials in the Southwest!
10. Academy Award winner Kathy Bates graduated from SMU in 1969 where she in fact did major in Theatre.
Are you looking to apply to SMU or just starting to build out your college list? Make sure to search through profiles of students accepted to see essays, stats, and advice. See how they got in, and how you can too!