Tulane University is a unique, private research university located in New Orleans, LO! Did you know Tulane was first founded as a medical college in 1834? Find out more about Tulane with these 10 fun facts!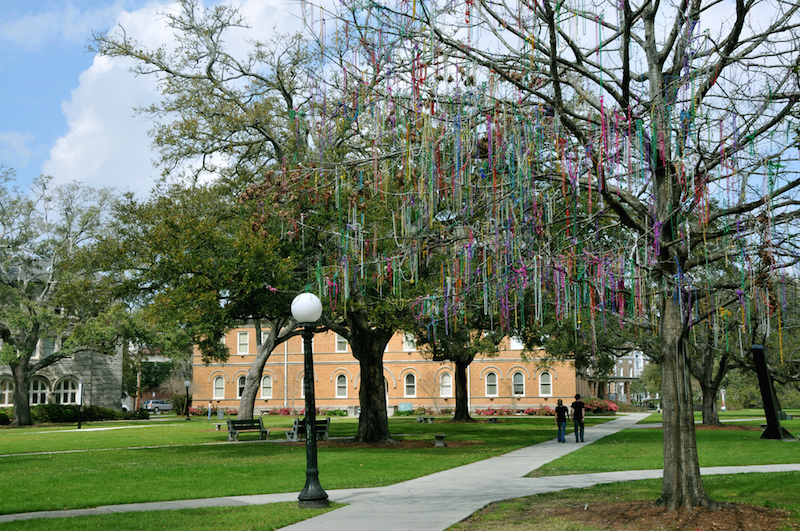 1. A Tulane University alum invented chocolate-based toothpaste to satisfy that sweet tooth of yours!
2. Father of Gwyneth Paltrow, Bruce Paltrow, studied painting at Tulane and graduated in 1965.
3. In the Bruff Commons Dining Room alone, Tulane cooks about 30,200 pounds of potatoes every year.
4. "Jerry! Jerry! Jerry!!!" Yes, that's right! Jerry Springer graduated from Tulane University in 1965, majoring in political science.
5. Hurricane Katrina submerged Tulane's Howard Tilton Memorial Library under 8 feet of water in the basement, but the staff worked hard to get re-opened for classes 4 months later.
6. Tulane is located in New Orleans, LO, which is also home to the first opera house ever built in the U.S.!
7. You don't have to travel far for spring break since Mardi Gras is right next to your campus in the city!
8. The coldest game (39 degrees) in Super Bowl history took place in the Tulane Stadium in 1972!
9. Tulane's McAlister Auditorium was built in 1940 and is the world's largest self-suspended concrete dome.
10. The original nickname for Tulane's mascot was Pecker the Pelican, which is not the Tulane Green Wave.
Are you looking to apply to Tulane or just starting to build out your college list? Make sure to search through profiles of students accepted to see essays, stats, and advice. See how they got in, and how you can too!