It's no surprise that the University of California at Santa Barbara is consistently seen as one of the most beautiful campuses in the US. But did you know that UCSB's beachfront means more to the school than you might think? Learn that and more with these fun facts about UCSB!
1. You know the beach that's just a minute away from campus? It could be technically considered a part of campus, as UCSB owns it! UCSB is one of the few college campuses in the US that actually owns beach property, and plenty of students regularly enjoy the beautiful beachfront.


2. One great event held every spring quarter is Extravaganza. Exclusive to students, this musical event, hosted by UCSB, usually brings several genres and big names to campus. In recent years, acts like Snoop Dogg, Kendrick Lamar, Drake, and more have graced the stage.
3. One of UCSB's more popular sports is soccer, and one of the best traditions is the tortilla toss at the games. Though the tradition started at basketball games in the 90s and has since been banned, it still continues at soccer games.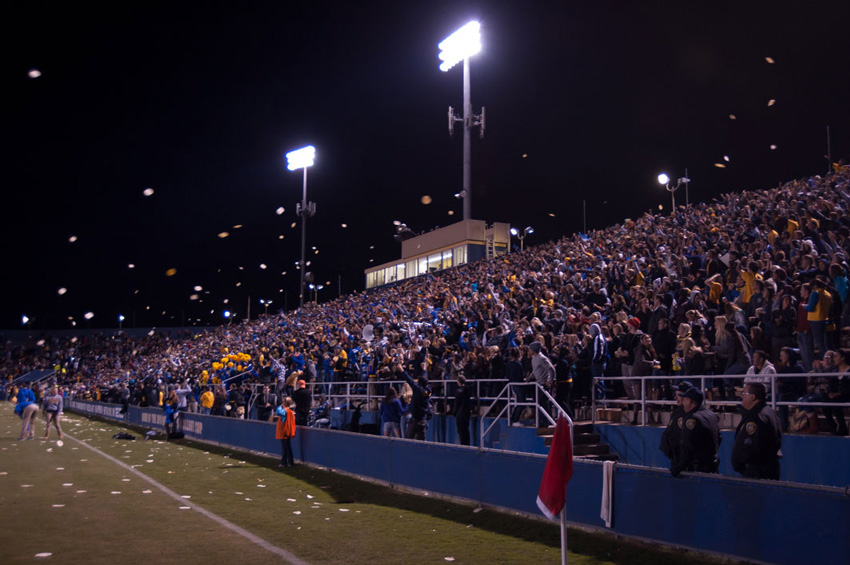 4. The amazing chimes of the Storke Tower is powered by a carillon. Similar to a piano, it is not for the weak-handed. It's played on campus most Monday mornings, for the commencement activities in June, every Earth day, and for some other special events.
5. Finals week is a stressful time for everyone, but on the Wednesday of this terrible week, a very special event is hosted. At midnight, the participating students strip to their underwear and run around campus and Isla Vista in the aptly-named Undie Run! The clothes stripped off to participate in this event are donated, so the event serves also as a great clothing drive.


6. Near UCSB's Campus Point, there is a labyrinth modeled after Chartres Cathedral's style labyrinth in France. Made to calm students, it is a quiet place to think and relax.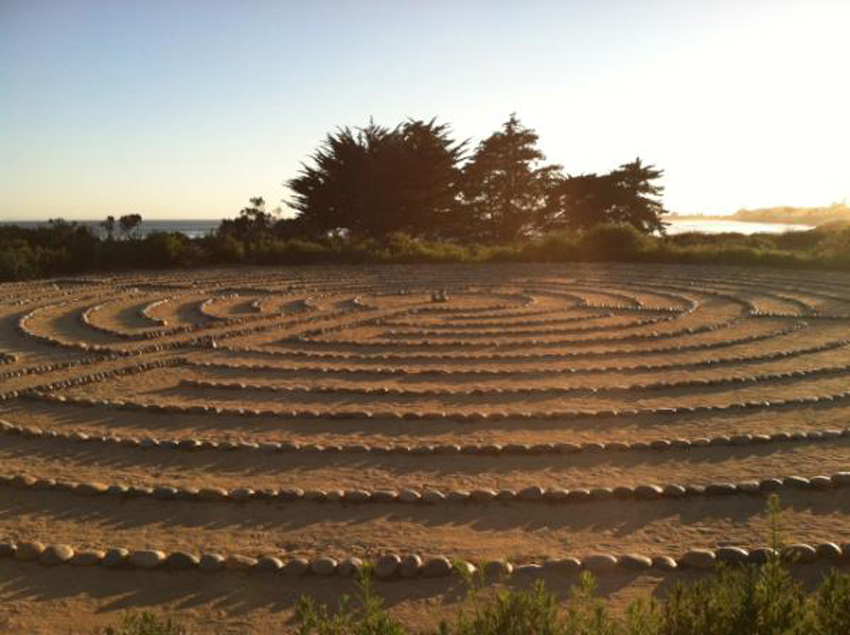 7. Every Spring, UCSB provides the Luminarium. It is a giant inflatable structure, bright in color and crazily shaped, and very, very fun to explore!
8. Some of the more popular majors /focuses of study are psychology, sociology, and international/global studies.
9. UCSB has six Nobel Prize winners working on campus!
10. A few famous alumni of UCSB include Michael Douglas (actor), Bob Ballard (chief scientist on the team that discovered the Titanic), Benjamin Bratt (actor), Jack Johnson (musician), Jason Lezak (Gold Medalist, swimming, 2008 Olympics), and Todd Rodgers (Gold Medalist, Volleyball, 2008 Olympics).
Interested in applying to UCSB? Make sure to check out all of the application files submitted from current and former UCSB students. Read their essays, stats, and advice on how they got in, and see how you can too.