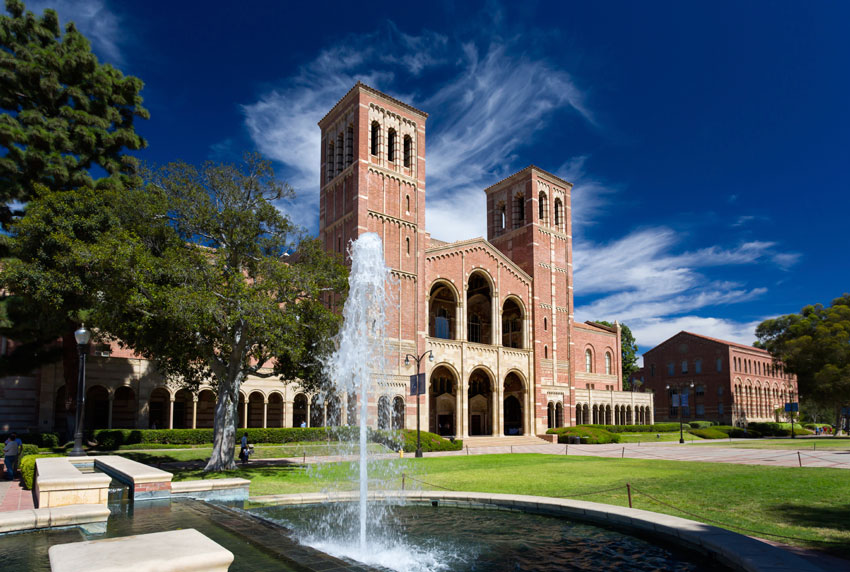 ​Every year, thousands of students arrive on campus to become the newest class of Bruins. UCLA is known for plenty, but did you know these fun facts? We put together the best facts about the University of California, Los Angeles.
UCLA was founded in 1919 as the Southern branch of the University of California (Berkeley). It's the only leading research institution in the world founded in the 20th century.

UCLA regularly receives the largest number of undergraduate applications per year. Last year, for the first time in UCLA history, freshman applications surpassed six figures with more than 102,000 students applying for Fall 2017 enrollment. Admitted incoming freshmen have an average GPA of 4.39 with SAT scores between 1940 and 2240.
The school's baby blue color was actually chosen by football coach Red Sanders in 1949 because he figured the uniforms would show up better on the field and in film.

UCLA holds the record for the most NCAA titles with 111 NCAA titles (and 130 team titles).

Legendary basketball coach John Wooden led UCLA to 7 straight NCAA titles which is remarkable, since no other coach has ever won more than 2 NCAA titles in a row.

Royce Hall is asymmetric with many architectural inconsistencies such as the number of windows on each side and the type of brick patterns used.

The UCLA campus is often used in movies and tv shows to replicate other colleges like Princeton, Harvard, and Yale. Some examples of movies and tv shows include Jobs, Old School, Legally Blonde, Californication, House M.D., and Buffy the Vampire Slayer.

The Midnight Yell is a finals week tradition that takes place every night of the week at midnight for students to take a break from studying. These scream sessions are known to last for a few minutes.

One of the very first Undie Runs on college campuses took place in 2001 at UCLA.

During orientation, freshmen are commonly initiated by being told to touch the water in the Inverted Fountain but it's said that if they do it again before graduating, they'll have an extra quarter tacked on to their academic careers. This is why many students step back into the fountain immediately after graduating.