1) Give me a kiss! According to Michigan campus lore, any couple that kisses under the Engineering Arch at the stroke of midnight is destined to marry.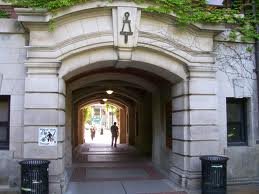 2) The University of Michigan has pumped out A LOT of celebrities and famous athletes, including Madonna, Iggy Pop, Tom Brady, Michael Phelps, Selma Blair, Lucy Liu, Darren Criss, and James Earl Jones—yeah, we have Darth Vader!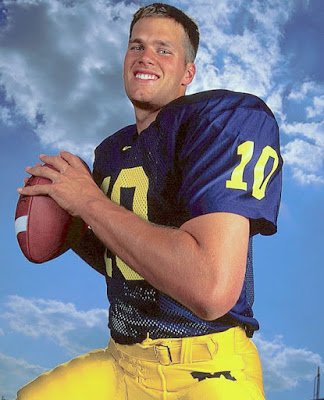 3) Beware to incoming freshmen: The "M" block on the diag is not to be messed with. Legend has it, if you step on the "M" before your first exam you will FAIL!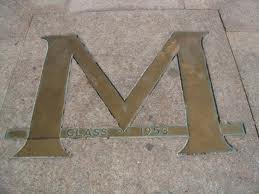 4) In 1879, UMIch introduced Notre Dame to football. Michigan's football team stopped in South Bend, IN (Notre Dame's location) en route to the University of Chicago, and spent an afternoon teaching their future rivals how to play.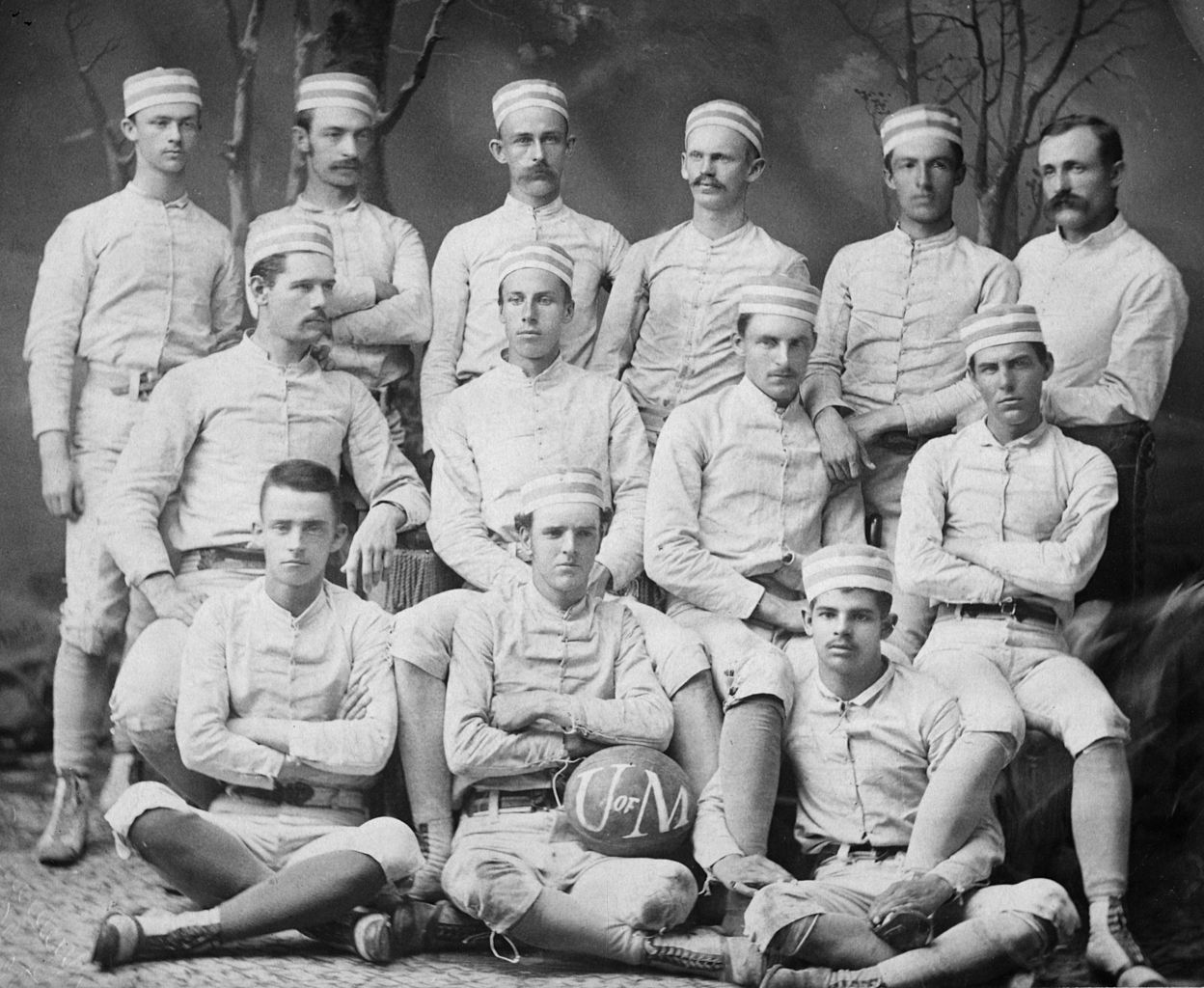 5) As President of the United States, Gerald Ford often had the naval band play Michigan's fight song The Victors before State events, instead of Hail to the Chief.

6) President Ford was often parodied by comedians for his clumsiness… but he wasn't clumsy at UMich! He was a star center and linebacker—he even got drafted by several NFL teams!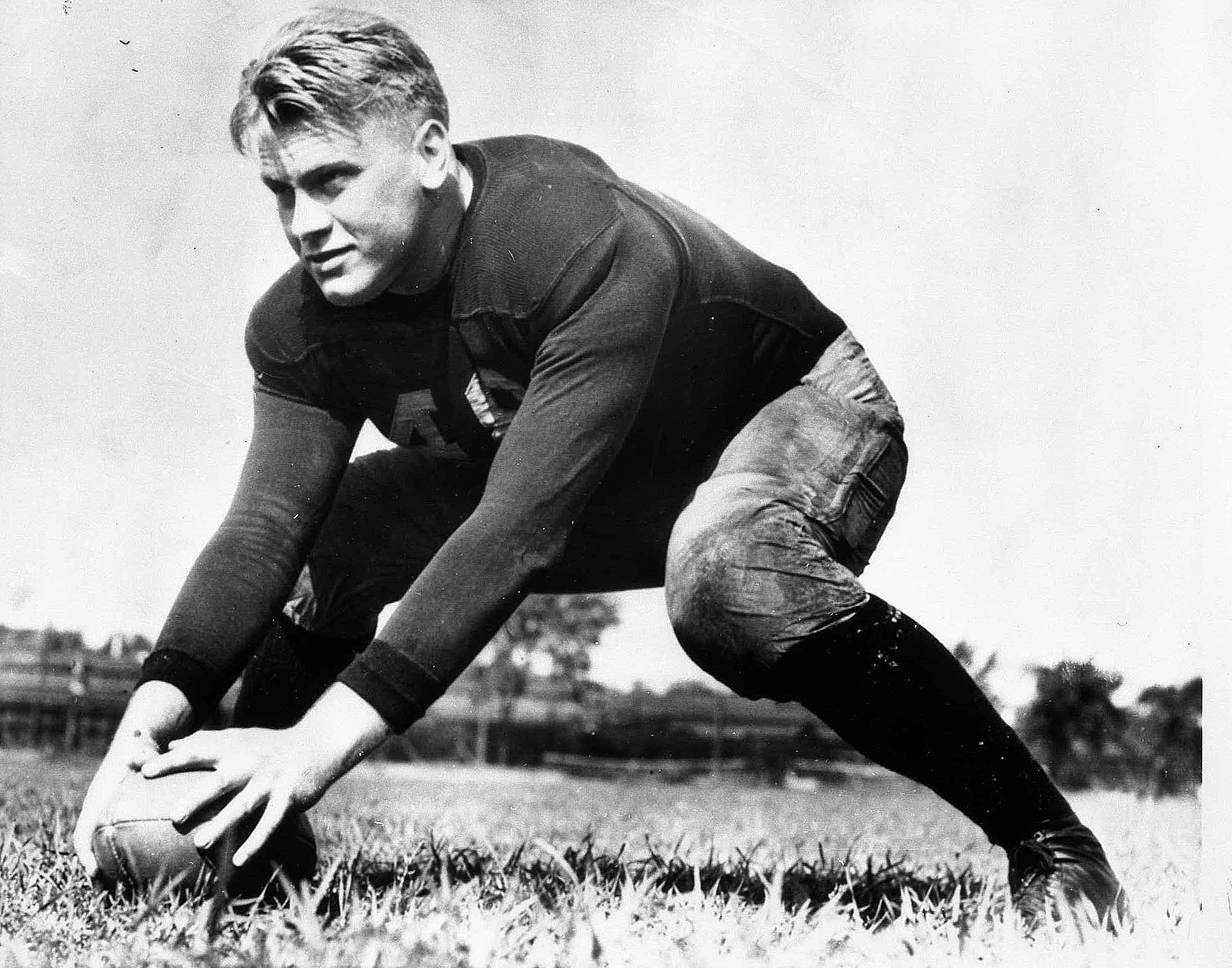 7) The "Harmonica Guy" is a famous staple of the Michigan campus. This scruffy harmonica-humming and washboard-strumming musician can be seen everyday playing outside the undergraduate library. Most students think he's homeless, but he is actually a research lab technician. Here's a photo of him on one of his better-dressed days!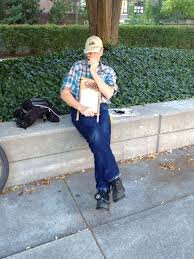 8) UMich used to have LIVE wolverines named Biff and Bennie who served as mascots in the 1920s. Unfortunately, they "grew larger and more ferocious." Head football coach Fielding Yost explained:"It was obvious that the Michigan mascots had designs on the Michigan men toting them, and those designs were by no means friendly."One of the Wolverines, Biff, was put in a cage at the University of Michigan Zoo.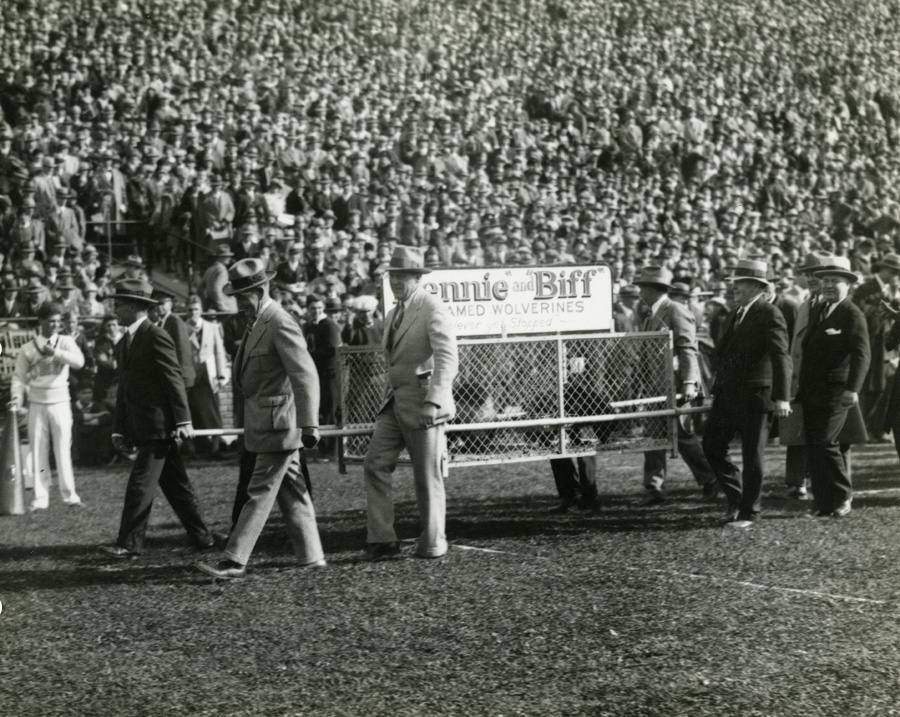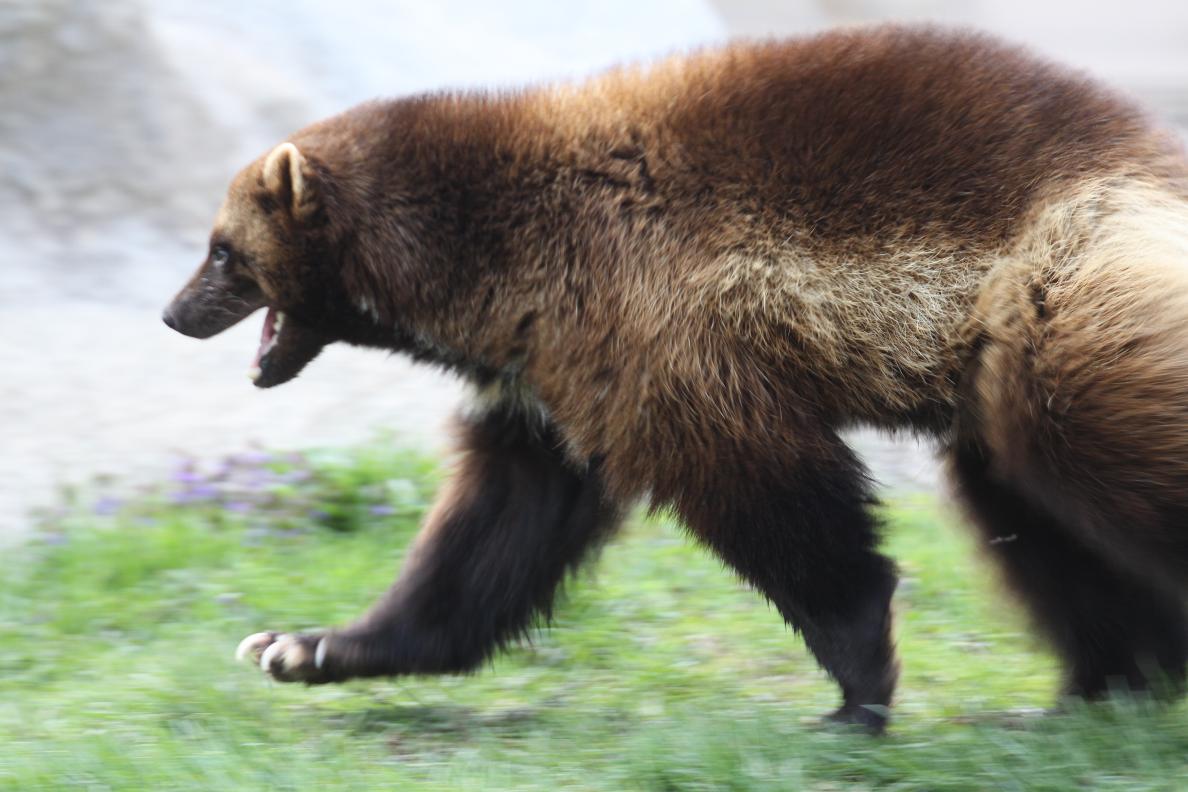 9) The first Saturday of April brings with it, Hash Bash, turning quiet Monroe Street into an all day party complete with hippie vendors and jam-bands. The event is actually politically-charged. The origin of Hash Bash is founded in the Michigan chapter of the National Organization for the Reform of Marijuana Laws legalization campaign.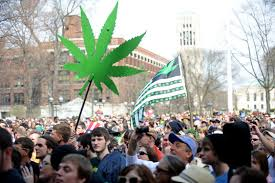 10) A tradition since 1986, the Naked Mile is an event many students celebrate by running naked across campus on the last day of classes. Increased media and local police attention has sought to put an end to the Naked Mile. But there will always be a few brave nude students keep the Mile's spirit alive.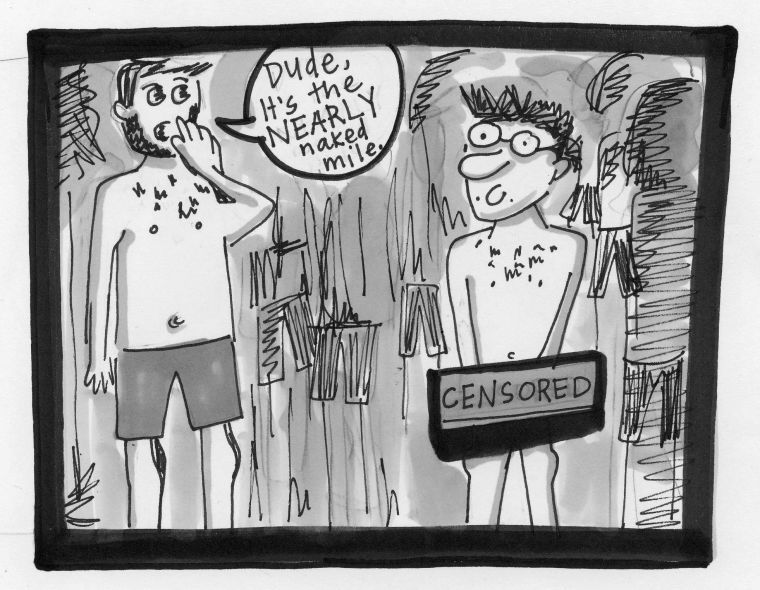 This list was created by our intern Zachary who attends UMich!
You can't be bored at Michigan. If you're thinking about applying, get a sense of the student body by browsing the application files of accepted students. You can read their successful application essays and sign up for a mentor to provide feedback on your application.