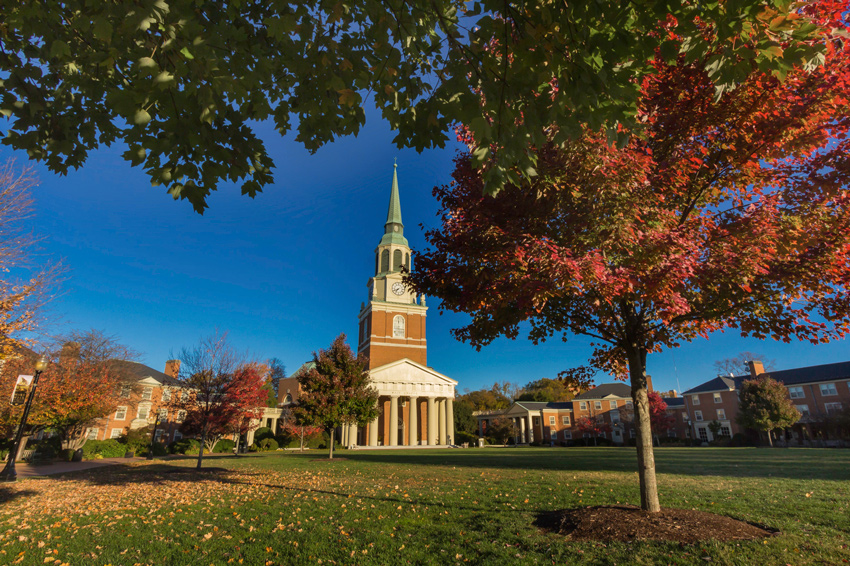 Wake The Library
Stressed about exams? Wake Forest has you covered! With an abundance of coffee and snacks, the library is decorated during exam season to lighten up the mood. They even put boxes around the library for you to have a private study session (yes, literally a box).
Capture the Flag Orientation Game
Freshman orientation was never this fun! The library becomes your battle ground as the Freshman take part in an epic game of capture the flag.
Rolling of the Quad
One of the Wake Forest teams (for any sport) won a big game? Oh, okay, let's go drench the Quad in toilet paper then! This tradition is so fun that even alumni come running back to take part it in.
Wake and Shake
Feel like dancing for 12 hours? Yes. For Charity? Yes again! The Wake and Shake is a yearly tradition to raise money for the Brian Piccolo Cancer fund.
Homecoming Bonfire
Before the big homecoming football game everyone gathers together to burn the opposing team's mascot, tailgate, and have a good time! You might as well just send in your application now.
A class of the finest
Seniors, you're about to graduate and you are feeling nostalgic. Throw on a suit or cocktail dress and have some classy fun with free drinks and food to celebrate the final football game of the season!
Moravian lovefeast
Starting in 1965, Wake Forest students light up Wait Chapel every year with thousands of candles and put on the largest Moravian Lovefeast in North America.
Shag on the Mag
Yes, the name was confusing to us too…but the Shag is a dance! Want to have a faux-beach party under a giant tent on the Magnolia Quad and dance the night away? Then go to Wake Forest!
Light of the Quad
Drink hot chocolate under a blanket with a friend or loved one and watch the Christmas tree lights illuminate the night around the Quad.
Awake All Night
Laser Tag, casino, LED dancefloor, carnival, scavenger hunt. Do you like any of those things we just mentioned? Yes, obviously. Once a semester, the Benson Center puts on a night to remember for Wake Forest Students.
Interested in applying to Wake Forest? Find out how to get in by looking at profiles from admitted students, featuring their essays, scores, grades, and more. If you're already in college, sign up now to earn money and automatically enter to win our scholarship!