Located in Morgantown, WV, West Virginia University is home to many successful athletes, celebrities, researchers and writers. Want to know who they are? Find out from these 10 fun facts about WVU.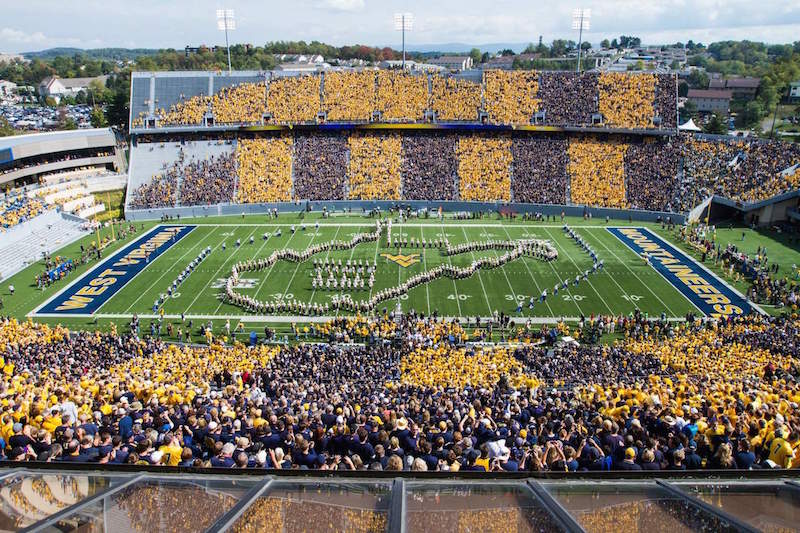 1. WVU students celebrate their school's athletic victories by setting up a couch either in a dumpster or on the street. Wonder where that came from…
2. At every West Virginia University home game, the crowd sings the John Denver's classic song "Take Me Home Country Roads", and has been since 1972.
3. WVU has a few celebrity alumni, including Taylor Kinney, Cheryl Hines and Steve Harvey!
4. The Milan Puskar stadium is named after the co-founder of Mylan Pharmaceuticals, Milan Puskar, who was a huge WVU fan. He donated $20 million to the school and was the greatest private donation ever received then.
5. Don't be too surprised to hear loud shots being fired at a WVU home game. The Mountaineer mascot fires a musket every time the team scores!
6. WVU has a strong athletic programs that has produced many of the greats, including Steve Slaton, James Jett, Sam Huff and NBA Hall of Famer Jerry West.
7. Did you know rifle is also a NCAA sport? The WVU rifle team has won 17 NCAA Rifle Championships.
8. Being the mascot of WVU is no easy take. The position is given to a student after a long application process that results in not only the mascot role, but also a scholarship=!
9. Be careful around the mascot, the rifle they carry around is real!
10. Apart from their stellar athletic achievements, WVU also has 22 Truman Scholars, 40 Goldwater Scholars, and 24 Rhodes Scholars in their alumni network.
Are you looking to apply to West Virginia University or just starting to build out your college list? Make sure to search through profiles of students accepted to see essays, stats, and advice. See how they got in, and how you can too!