How is UC Davis stand out from in the California system? From meat labs to nap yurts, there's a lot to love about UC Davis. Here are our favorite fun facts!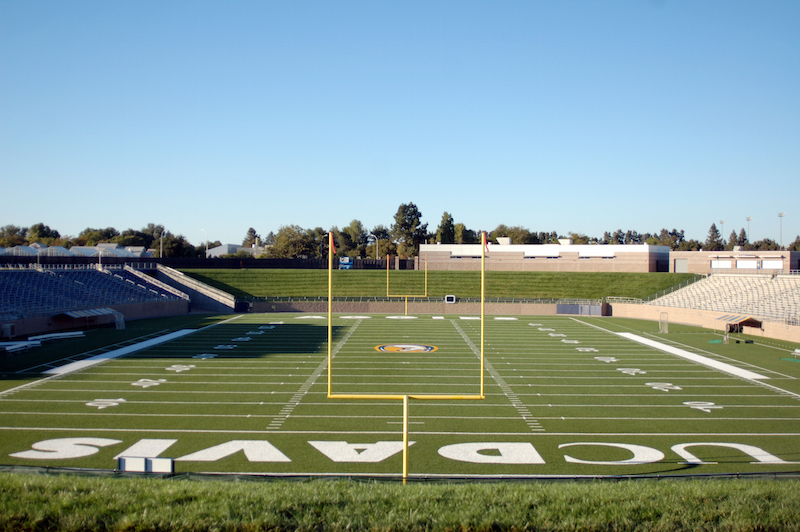 1. Students can live at the UC Davis Domes, which is also called Baggins End (and, yes - like Bilbo). It is a cozy, sustainability-driven yurt housing community for students at UC Davis.
2. During finals, UC Davis partners with local SPCA to bring in certified therapy dogs and rescue pets to help students de-stress.
3. Naps are the best thing in the world, and UC Davis celebrates that. There is a "Campus Nap Map" that tells you where there are hammocks on the quad, and the best places to catch a few ZZZs.
4. Apparently, UC Davis' wine cellar has an unbroken chain of vintage wine of every year from 1937 to this year.
5. UC Davis has a student firefighter program, which started in 1949, that selects 15 student resident firefighters every 2 years. It's a very competitive program, but how cool is it to be a student and a firefighter?!
6. UC Davis is the second largest UC campus, encompassing over 5,300 acres of land! No wonder students get around by bike.
7. This UC has educated many entrepreneurs, including Alfred Chuang, co-founder and CEO of BEA Systems, Daniel Ha, co-founder and CEO of Disqus and Sean Ellis, founder of Qualaroo.
8. UC Davis has the best program Viticulture and Enology. Not sure what that is? That's the study for grape growing and wine making.
9. Given UC Davis agriculture background and access, you shouldn't be surprised to hear that you can buy meat from an on campus slaughter house called UC Davis Meat Lab.
10. UC Davis has various underground passages connecting buildings, providing utility access, and for other reasons.
Are you looking to apply to UC Davis or just starting to build out your college list? Make sure to search through profiles of students accepted to see essays, stats, and advice. See how they got in, and how you can too!