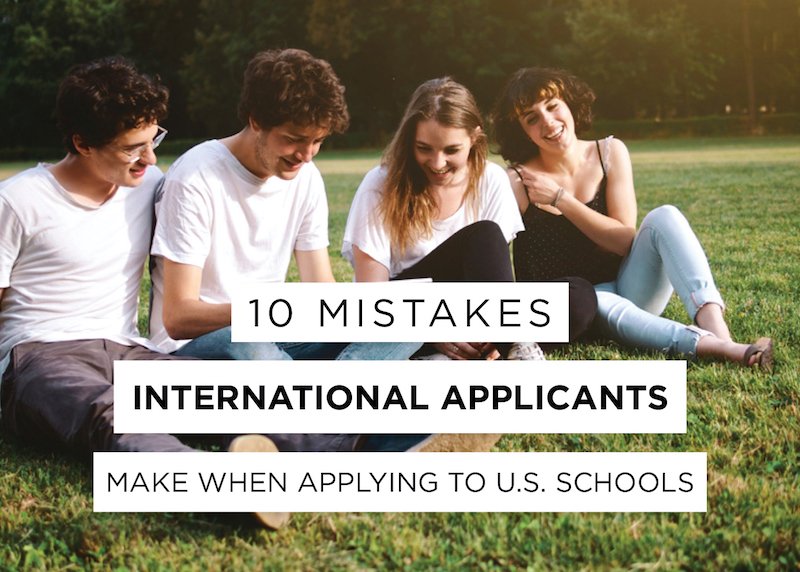 Applying to college as an international student can be a difficult process. From figuring out your most important priorities to understanding the application completely, it's crucial to take time to complete the entire admissions process. We have worked with hundreds of students internationally, and trust me, we've seen our fair share of mistakes! Here are the ten worst mistakes that we see international applicants make:
1. Spending Almost All of Your Efforts on Standardized Test Preparation
To many people, the idea of holistic admissions evaluations run counter to everything they previously thought they understood about meritocracy. Standardized test scores are just going to get your foot in the door, but they aren't going to be what closes it behind you.
2. Treating Extracurriculars as a "Box to Check"
Extracurricular involvement is the best way to frame the debate about a student within the admissions office. What separates two candidates with 2200s and identical GPAs? The answer lies in the honors and activities list: what they have chosen to do over the years and what they have made of those opportunities.
3. Exaggerating "Hours Spent per Week"
We have seen plenty of students fill out the Common App and artificially inflate their time commitment. Sometimes even so much that the aggregate hours spent per week for contemporaneously performed activities get up into the hundreds! Major red flag.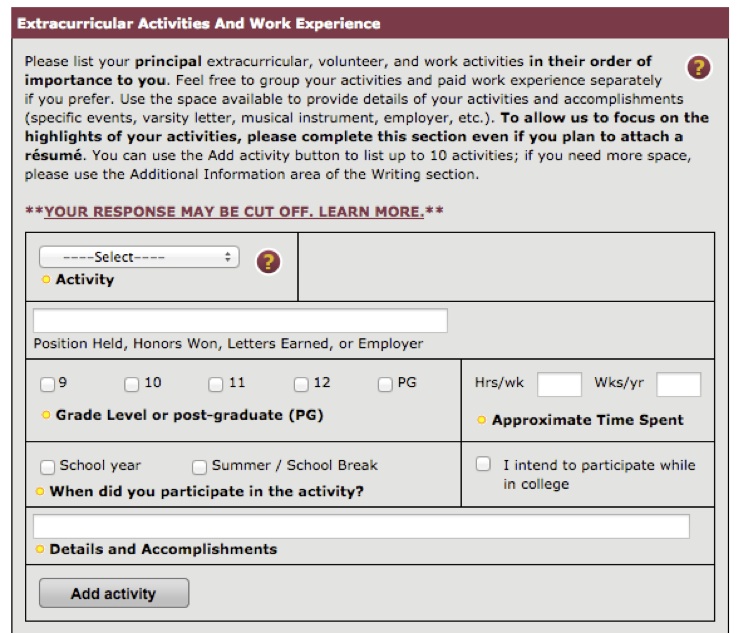 4. Treating Letters of Recommendation as an Afterthought
Many admissions offices don't give much weight to recommendations written for international applicants. They simply don't know how much credibility to accord them. International students should foster relationships with mentors and educate those writers about the letter of recommendation process.
5. Basing School Lists off the U.S. News and World Report Rankings
Rankings are a helpful starting point for doing research about schools. However, all too often we see students deciding that their school list will be the "Top 20" schools. Such a cookie-cutter approach will usually lead to bad admissions results and unhappy students.
6. Not Checking Your E-mail!
We have encountered this problem frequently in China in particular because students are not used to communicating via e-mail. Unfortunately, many students miss important requests (such as interview sign-up dates!).
7. Not Planning Far Enough in Advance
Students candidacies begin years before they actually apply. Preparing for the relevant standardized tests, picking the right classes, and building meaningful extracurricular involvements are pivotal in maturing students' candidacies.
8. Preparing Financial Documentation
Some schools require international applicants to provide financial documentation supporting their ability to afford tuition. Although many schools don't have such requirements, doubts about students' ability to pay may still be detrimental.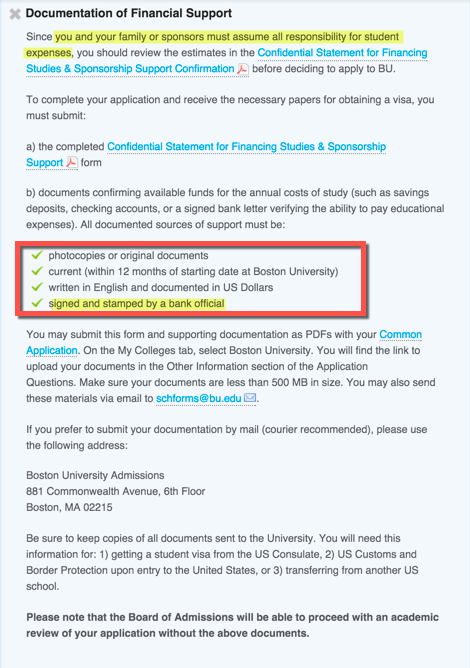 9. Forgetting SAT Subject Tests
International students focus so much on the SAT and TOEFL/IELTS that they are prone to overlook preparation for SAT Subject Tests. They need to chart out their test-taking dates well in advance, build in some wiggle room, and prepare accordingly.
10. Omitting Transcripts
If an applicant took classes for credit at another school, almost all schools require you to submit transcripts from those programs. If the applicants are late in the process of obtaining these transcripts, they could struggle to meet deadlines, or worse yet, give rise to the inference that they are attempting to hide pertinent information.
Are you applying to college as an international student? Search our database of accepted international students to find application files, essays, stats, and advice. Find out how you can get in by chatting with mentors or getting their help on your application essays!