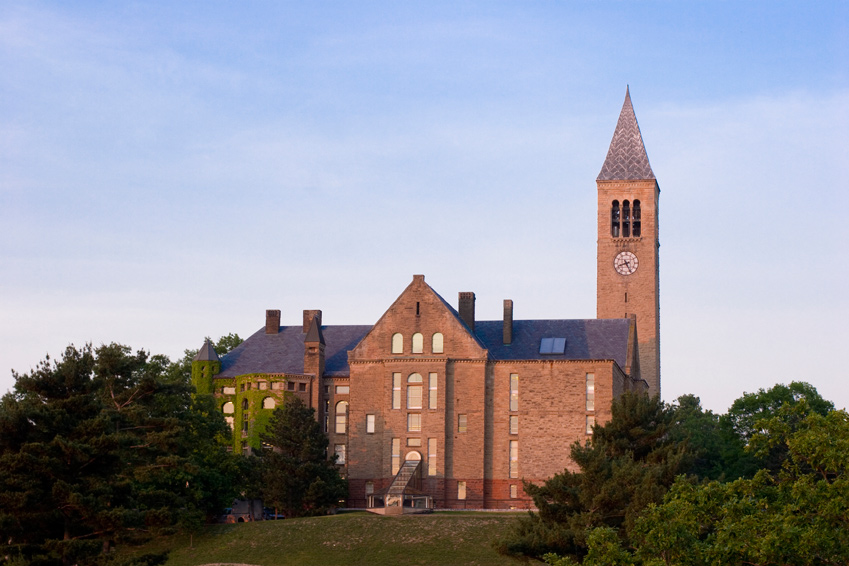 Big Red certainly does grow on you: four years in Ithaca won't just be one long winter, we promise. Here are 10 things every Cornellian must do before they graduate.
Attempt the 161. It's a must to try to complete the 161 things every Cornell student should do (a more extensive version of this list). No one ever gets through the whole thing, but just trying to check off as many as you can is fun all by itself. Also, it may open your eyes to some of the gems around campus, which may not be on your radar otherwise. For example, did you know we have an observatory?

Live in Collegetown for a year. With on campus housing at such a shortage, this may become a necessity rather than a luxury, either way, living in CTown is an experience, that every Cornellian should go through before they leave Ithaca.

Hang outside CTB. While you probably don't go to Cornell because of its al fresco dining options, you should take advantage of what it has to offer in the category regardless. Great for people watching, unwinding after class and just hanging out with your friends, sitting outside at CTB with a drink is a treat.

Take Oceanography and learn how to survive a riptide. Last time we checked, this was Cornell's most popular class - for good reason. Dr. Bruce Monger is a fantastic professor. He really tries to educate his students rather than just "test" them; he wants you to love the ocean and its creatures as much as he does. No matter your major, we're sure this will satisfy one of those "distribution" requirements in the "life science" category.

Go to a frat party. Greek life is definitely not for everyone, but you should at least check it out once.

Go for a run around Beebe Lake. One of the best spots for a jog, Beebe Lake on north campus is gorgeous all year round. There is nothing better than getting out of class and enjoying a bit of nature.

Visit all the libraries. Cornell has more than a few libraries, all with their own quirks, so take the time to break out of your routine and check out the libraries at the other colleges. But if you have real work to get done, we would still suggest Olin not Mann.

Go to a Chimes concert. This comes straight from the 161. It's great to climb up the clock tower steps and enjoy the vista at the top, but then you get to enjoy a uniquely Cornell musical experience afterwards? Yes please!

Complain about Ithaca Taxi. A necessary evil, Ithaca Taxi is something we all love to hate. I guess Uber isn't universal just yet.

Work hard. This should be a given. You are at Cornell, after all! But you should also enjoy every moment of it. Cornell has that big school feel that you won't find at other Ivies. Go Big Red!

It's impossible to be bored at Cornell. If you're thinking about applying, get a sense of the student body by browsing the application files of accepted students. You can read their successful application essays and sign up for a mentor to provide feedback on your application.