It's difficult to ruin summer…unless you follow it with the word "internship." For some students the dread of finding that perfect summer internship can be too much. How do you know what internship will help you in the future? Does it pay? Do you have to balance a job or school with your internship? It can all become a bit too much at times, but at least we get to reap the benefits of their social media rants.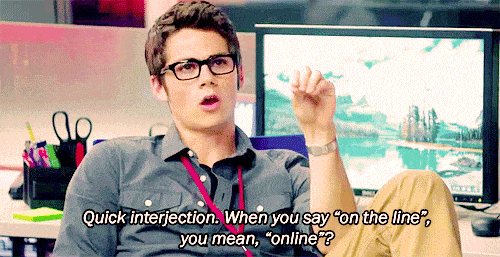 Just remember what while the hunt for the perfect internship can be tedious, sometimes the end result is truly enjoyable and beneficial. Don't get too discouraged and keep looking for the right fit, we promise it's out there! Here's a compilation of the best Twitter rants about summer internship programs, with a few positive posts just to prove it's not all bad.
I've been labeling this summer as the Summer of Fun because of my recording studio internship. Going in late morning to assist again! it

— Anne-Marie Pleau (@MenacingKitten) June 18, 2016
I get to frickin watch surgery for my internship this summer if that's not the coolest thing ever then idk what is

— Alexis Brown (@alexislbrown) June 18, 2016
You could say I have a pretty cool internship this summer with @GoodwinGroupPR Hi Molly the giraffe! #EARTHBash2016 pic.twitter.com/0iX5ZnGFwD

— Madison Brosler (@BroslerM) June 18, 2016
I got a summer internship at a surgery center and today I watched a grown man get circumcised, nice !!

— hannah zaz (@hannah_zaz) June 28, 2016
high key regretting the fact that I didn't hunt for an internship for this summer

— pawluh (@polabernabe) June 19, 2016
•Summer 2016: - Job - College Classes - Paid Internship All at the same time

— Deonte (@DeonteOfficial) June 19, 2016
Working 3 jobs this summer + an internship has really made me question my sanity and humanity itself

— Isabella (@xoxobella) June 19, 2016
"So do you have an internship this summer? What's your major?...and what are you planning on doing with that?" pic.twitter.com/Jt4Cd8z7E1

— Lucy Sheridan (@lucysher) June 27, 2016
Summer Internship 2016 #DobbyIsAFreeElf

— Anna Lee (@annalee261) June 28, 2016
Summer internship was a great idea. What would I rather be doing on a sunny 80 degree day than sitting in a cold, awkwardly quiet office?

— Kenzie (@maclar_xo) June 28, 2016
We hope you get the most out of your summer internships. While experience is great, if you have an unpaid internship, sign up on admitsee to get some extra funds for the summer! Share your #admitstory with us and help others who are interested in your school better understand the application process. Plus, you get to cash out your $10 signup bonus and earn extra money for college! What are you waiting for?