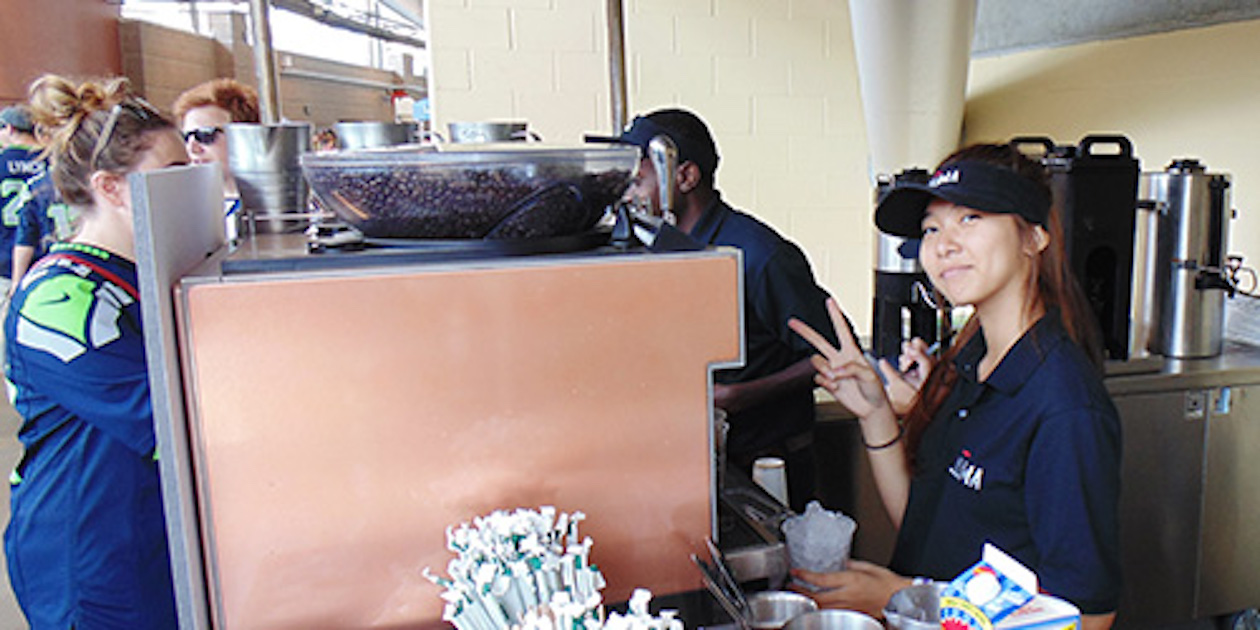 Tuyen is a high school student looking to major in International Business, so she can one day open a global business all over the world.
We've all experienced a time with low self-esteem and Tuyen was no exception. Her lack of confidence made her doubt every move and there was never anyone there to support her. Juma filled that void and gave her the confidence she needed to look forward and dream:
"I have grown so much working with Juma. At first, I wanted to give up because I thought I wasn't ready for all these new things. Meeting over a thousand people during every shift, talking and using customer service skills, was all overwhelming. I didn't have the confidence to do it but Juma has taught me confidence and customer service skills. Before I didn't know I could talk and interact with so many people in one day.Using this skill, I became a person who is more outgoing and not scared of talking in front of a large group of people. Juma has taught me how to push myself through these challenges because life is going to be full of them and I learned that I can't give up every time I think I can't do something. Now, I believe we all can do what we want if we try harder.
Support Juma and make a difference today with AdmitSee's #12ReasonsToGive campaign. Create an AdmitSee profile and we'll contribute to Juma's program from now until Christmas Day. Together, we can help Juma pave the way to work, education, and financial capability for more low-income youth like Tuyen across America.