Until you actually hit that 36, there's always room to improve your ACT score. And there are so many ways to reach for that 36. Here are 15 quick tips for a better ACT score.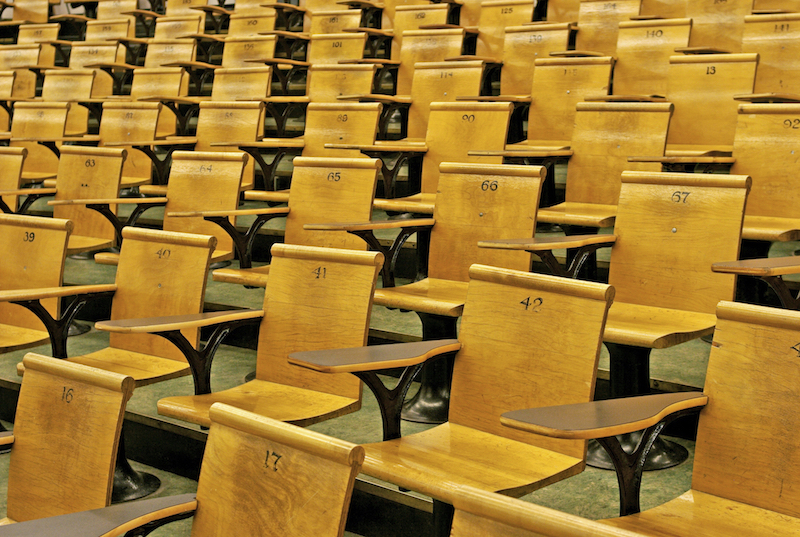 Tip # 1: Take full practice tests
You don't really know the ACT until you've done a full practice run. You can take whole mock tests on the official ACT website, or through a reputable third-party company like Magoosh ACT.
Tip # 2: Practice reading some charts and tables
The ACT is big on visual literacy: the ability to read charts and tables. You'll find a lot of charts and tables in ACT Math. And these kinds of infographics really dominate ACT Science. So get in some practice reading with visually organized information.
Tip # 3: Practice writing
Put on your "writer's hat." Do some practice journaling, compose some emails, write on social media. And of course, take your high school writing assignments seriously. Do all you can to become an experienced writer so you can shine on the ACT Essay.
Tip # 4: Look at some example ACT Essays
One of the best ways to improve your writing is to look at example writing from others. So it's a good idea to look at some model ACT Essays. If the model essay comes with a writing tutorial, like this ACT example essay does, all the better.
Tip # 5: Be punctuation conscious
Periods, commas, semi-colons, and so on are tiny marks. But they can have a big impact on your ACT score. ACT English focuses a lot on punctuation, and poor punctuation can also derail your ACT Essay.
Tip # 6: Read like a critic
"Everyone's a critic," as they say. Join the bandwagon! When you read, really think about the decisions the writer made. What is the writer trying to say? Who is the writer's intended audience? Did the writer do a truly good job? This kind of critical reading will help you in ACT Reading and ACT English.
Tip # 7: Time your reading
You've got less than 9 minutes to go through an ACT Reading passage and answer 10 questions about the passage. This requires fast, efficient reading. Time your ACT Reading practice and make sure you're inside the time limits.
Tip # 8: Use reading strategies
Learn how to look for content words (nouns, verbs, adjectives, adverbs) that help you understand the most important meaning in a passage.
Tip # 9: Review some very basic science terms
For ACT Science, you may need to know the names of common compounds (H2O, carbon, etc…), scientific names for well-known plants and animals, and common science vocabulary from high school textbooks. Brush up on those science basics.
Tip # 10: On ACT Math, estimate! One of the great things about multiple choice math questions is that you don't need to calculate the exact answer. In ACT Math, the exact answer is already there, among the answer choices. To get to the answer quickly, estimate rather than doing exact calculations.
Tip # 11: Study the common ACT Math topics
The math on the ACT falls into three broad categories: pre-algebra, algebra, and geometry. Within these categories are a number of other question types. You can go to the Magoosh High School Blog to read up on ACT Math topics.
Tip # 12: Don't lean on your calculator
You can use a calculator in ACT Math. But excessive calculator use can actually hurt your score, slowing you down and causing you to make mistakes. Always use mental math on the ACT when possible.
Tip # 13: Use multiple choice strategies With the exception of the ACT Essay, the ACT is a multiple choice test. And multiple choice questions should be approached with strategy. As you learn how to deal with ACT multiple choice, this article on ACT multiple choice strategy is a great place to start.
Tip 14: Make a good study plan
Treat your ACT target score as a long-term goal, one that you carefully plan for. Not sure how to lay out your study plan? No problem! This web page of possible ACT Study schedules can give you some ideas.
Tip 15: Set the right test date
The ACT is offered on fixed dates throughout the year. Look at a list of the 2017 and 2018 ACT test dates. The list also comes with advice on how to choose an ACT test date that meets your study needs.