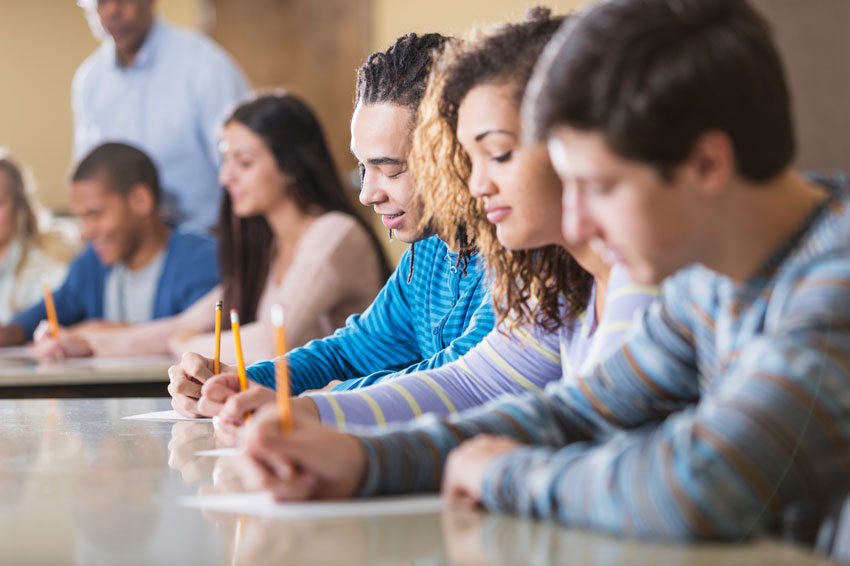 As the school year comes to an end, high school juniors and seniors are looking forward to AP exams. Well, maybe not looking forward to them, but getting ready to take the final test. However, AP tests can be very different from the average exam, and are certainly different from the SAT. So how exactly should you look to prepare for your APs? Here are a few tips to remember when studying:
1. Actually take practice tests. This one might seem obvious, but the questions on the AP can be difficult. Simply taking a few practice tests can help expose you to the different types of questions, and force you to solve problems the way you will be on the test.
2. Don't cram, just relax. We've mentioned it before in our SAT exam tips, but it's always important to remember: cramming isn't always effective. There are certain concepts specific to each type of test that are crucial (AP History Document-Based Questions), so it's necessary to start studying early and get a head start.
3. Get the right help. Even though books and materials are a great place to start studying, if you feel like you're still missing something, reach out to other resources. Taking AP English? Talk to your teacher and ask questions you might not have answers for. They know the material well and will be more than willing to help. They're the source of the knowledge, so what better way to get the information you need?
4. Eliminate and guess. On the AP, you lose points for incorrect answers on the multiple choice section, but that shouldn't deter you from answering questions you aren't 100% sure about. In a lot of cases, eliminating the answers you know to be wrong can help you big time. Taking educated guesses can give you the extra points you need.
5. Friends are helpful, too. Sometimes, studying with friends is the best way to make the material fun. Not only can you get quick explanations and reinforce the information you already know, it might make the subject easier to remember.
At the end of the day, APs are a great way to earn college credit. Remember - depending on the college, earning a passing grade can help you fulfill prerequisites. Though the tests aren't easy, getting a head start on studying and focusing on the most important concepts can help you get that 4 or 5 you're looking for.
If you're just starting the application process, search through essays, stats, and advice answers from thousands of students that got in. Chat with a mentor to get personalized help with your college essays and applications.
Sources: CollegeXpress, Peterson's, IvyWise