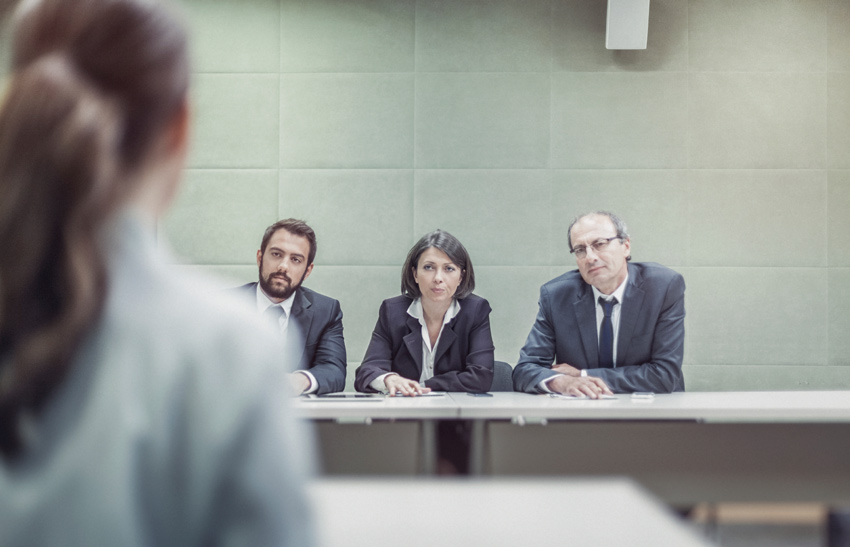 Take these stories as warnings of what not to do in a college interview. From shirtless interviews to getting caught in a lie, here are 5 anecdotes to kick off our #MyAdmitStory series.
Sell Me On The School
"I asked the student 'What interests you about this university?' His response was, 'Well, my guidance counselor told me to add some more schools to my list and he suggested this one. I don't really know much about it, but what you have told me sounds really interesting.' His honesty is commendable yet his lack of preparation for the interview is a serious concern."
- Jill G., college coach and alumni interviewer
Shirtless Eye Contact
"We had an international applicant submit their Kira video responses with no shirt on. He didn't say a word the whole time. He just stared at the camera until his recording time was complete. Our team will never forget that."
- Mary, admissions officer
The Distracted Squirrel Detractor
"I was walking out of in person interview with the applicant. He'd been great. We were talking normally about the weather or something but in middle of our conversation, he was suddenly distracted by these squirrels in the quad. Really distracted. At one point he stopped mid-sentence and started yelling at the squirrels. Angry, red-faced yelling."
- John, alumni interviewer
Double Trouble
"I had a phone interview with an international candidate a few years ago. I called them and we had a great interview. Immediately after, my colleague told me the exact candidate I was (supposed to be) talking to had called into the admissions office while I was on the phone, and had an interview with another staff member. We had two sets of identical notes for the same applicant, and didn't know which was real."
- Laura, alumni interviewer
The Undead Father
"We admitted a student who wrote his essay on the death of his father. It moved our entire admissions team to tears. Later on in the semester I was speaking with the student and he began talking about how he went skiing with his father over the weekend."
- Mike, student affairs
Some names have been changed at the request of the submitter.
Kira Academic is a video admissions platform that allows admissions teams to assess students' written and communication skills. The "worst interview" anecdotes they contributed to this list were compiled from their clients, including Yale, Rotman, University of Cambridge, Kellogg School of Management, University of Toronto Engineering, Western Engineering, Bentley University, Foster School of Business, and more. If you're interested in applying to any of these schools, make sure to search AdmitSee's database of accepted application files, including essays, stats, and advice. You'll see where you stand and how you can get into your dream school.