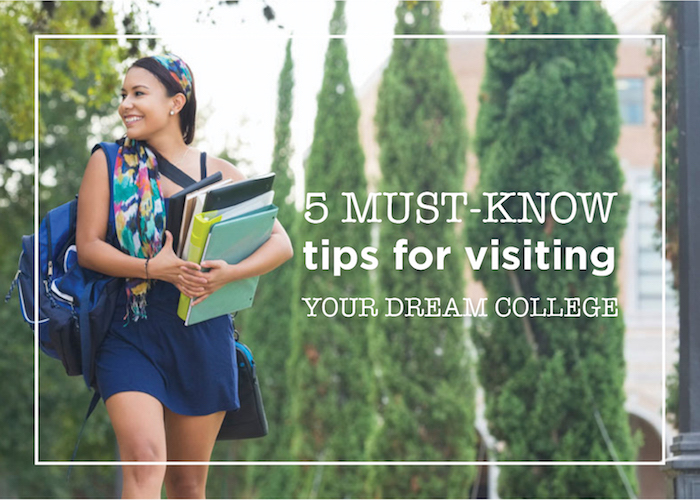 Getting ready to check out colleges this spring? Don't get caught on a college campus unprepared. Look at these easy tips to prepare for your junior year college tour and visit like a champ!
1. Watch a movie about the school
A great way to find out about some of the cultural cornerstones of a college is by watching movies about that school. Going to visit Georgetown University? Watch St. Elmo's Fire. Looking to check out Harvard? Social Network and Love Story are streaming on Netflix. These movies capture the scene on these college campuses and will help give you your first idea of what you should look out for!
2. Hit up the important sites
This is actually so important. You do not want to get caught on campus with no idea where you want to go. Take an hour before your trip to check out sites like Niche and Campus Sherpa.
3. Reach out to a professor
If you really want to get ahead while you're on campus, find a professor who teaches in your area of interest. Love graphic design? Great! Find a graphic design professor and set up a meeting time while you're at that college. You'd be surprised how many of them are willing to meet with excited students. It's also not a bad connection to have come application season. You'll also have a much better understanding of the academic lifestyle of students and professors at school, which is an important thing to note.
4. Don't forget off-campus
College campuses are great, but one thing you don't realizes that most students spend a lot of their time off campus. Whether that means local restaurants, bookstores, parks, or theaters, student life goes a lot further than those fancy iron gates. Make sure to look up the most popular student spots and check them out.
5. Meet with a student.
This is probably the most important key that most students don't do. If you want the real inside scoop on a college and a tour you'll never forget, you have got to meet up with a student. He or she can help you with all the things above. But what if you don't know someone on campus, or they don't have your interests? Then check out Campus Sherpa! They'll set you up with a personal student tour guide who has your exact interests for a one-of-a-kind personalized college tour. Check them out and book a tour today!
Still doing research to find the right school for you? Search our database of students to find one just like you. You can see their stats, essays, and advice on how to get in!