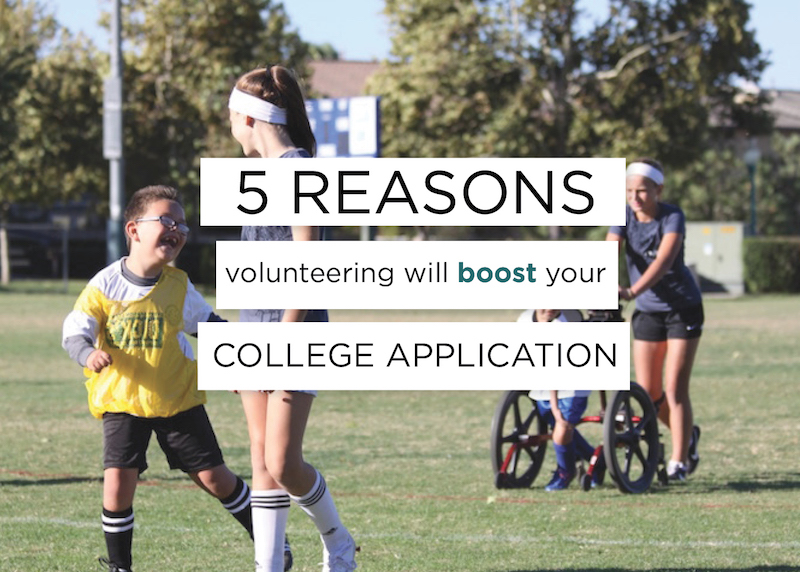 For the benefit of their students and the surrounding community, many high schools have started to incorporate volunteering into their curricula. Though it is a move in a positive direction, students often see volunteering as another task to complete instead of really understanding what they can learn from it. Teens can gain a lot from volunteer experiences as they can learn, grow, and mature. Our friends at Lion's Heart are dedicated to organizing, inspiring, and empowering teens to serve the community in fun and meaningful ways, while promoting leadership, accountability, and teamwork.
Lion's Heart is a well-run community service group full of people who truly want to help make the world better. - Tyler C., Arizona State University
We've all been taught that giving back is important, and some schools even require students to volunteer before graduating. But did you know that there are lots of great benefits that come from volunteering? Here are 5 things that happen when teens volunteer.
1. Teens are empowered.
"YOU as the teenager have the power. The exposure and experience that I gained from Lion's Heart as a teen allowed me to strengthen my passion for community service in my adult life." Darby C., Graduated Lion's Heart Member and student at Texas Christian University.
2. Teens grow.
"Lion's Heart taught me, in purest form, the true meaning of giving back." Trevor C., Graduated Lion's Heart Member and graduate of University of Colorado, Boulder.
3. Teens build confidence.
"The confidence I obtained leading a new student run community service group has given me skills I still use today. It was a place where I learned to be a leader of my peers, where I learned what I was passionate about, and where I found the confidence and skills to go out in the world and help people." Noelle B., Graduated Lion's Heart Member and student at UC Santa Barbara.
4. Teens gain perspective.
"While many teens get involved in philanthropy for college resumes, Lion's Heart does an excellent job of opening eyes to the beauty of donating your time and efforts to help others." – Bryn L., University of Southern California.
5. Teens excel.
"My experience with Lion's Heart provided me with leadership skills and community service experience that enhanced my college applications, assisted me in receiving financial scholarships, and gave me the motivation to continue volunteering during my years at UCLA." Christian H., Graduated Lion's Heart Member and student at UCLA.
So how can you get started volunteering? Join the Lion's Heart team.
Whether you're just starting your search or you're looking for help applying, it's never too early to make the college application process easier. Search to find students like you or contact a mentor for help with the admissions process so you can narrow down your choices and get a head start.