Thanksgiving is coming up fast, which means it's almost time for the less talented chefs among us to start panicking. Are you expected to bring a dish to your family's Thanksgiving festivities? Fear not! With these five easy recipes, you can walk in with your head held high.
Maple Pecan Baked Brie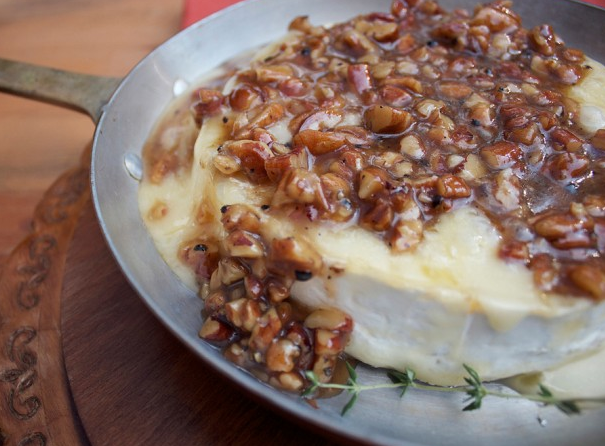 With everyone focused on the main course, appetizers often fall by the wayside at Thanksgiving. Surprise your family and friends with this easy and creative twist on the classic baked brie. This recipe will show you how to whip up a spicy, savory pecan praline sauce to dress up the brie you pick up at the store at the last minute.
Total time to make: 1 hour 5 minutes (includes 20 minutes of baking and 20 minutes of letting the dish cool)
Apple and Onion Stuffin' Muffins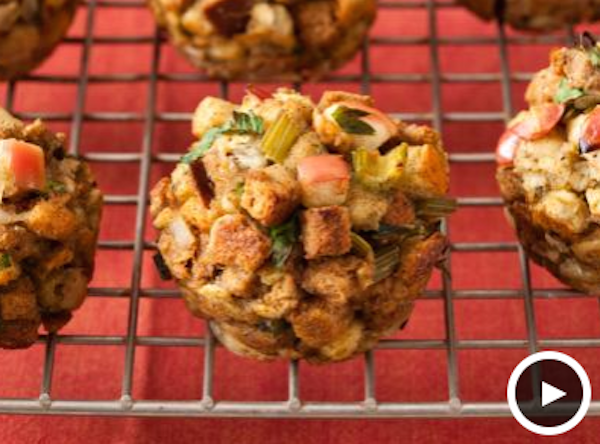 If you want to put a creative spin on your side, try these quirky, Thanksgiving-inspired muffins. The ingredient list is simple and seasonal and you don't need anything fancier than a muffin tin to make them. The sweet and savory muffins use stuffing as a base and are chock full of apples and classic fall vegetables.
Total time to make: 40 minutes
Radicchio and Cranberry Salad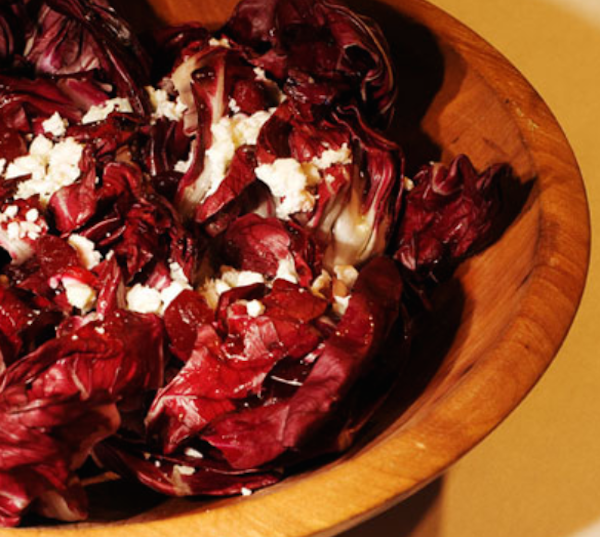 Carbs and turkey are the stars of the feast, but even your most carnivorous guests will enjoy a fresh, crisp salad to balance out their plates. This one-step salad packs a lot of flavor with hardly any effort on your part, and the unusual base will impress your foodie guests. Add arugula for more color and a peppery flavor profile.
Total time to make: 3 minutes
Mulled Red Wine Sangria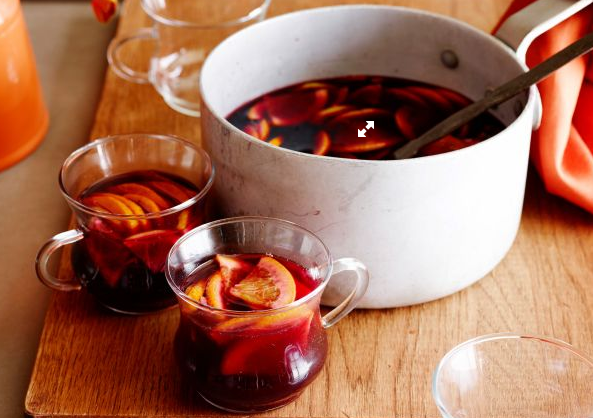 Thanksgiving is all about the food, but that doesn't mean you have to settle for boring beverages. This recipe shows that sangria isn't just a summertime treat. Pick up a bottle of red table wine, brandy, orange juice, an orange and a lemon. Combine over low heat, add a scoop of sugar and you're ready to serve a warm, flavorful treat that will make even the driest stuffing palatable.
Total time to make: 20 minutes
Pumpkin Chocolate Chip Cookies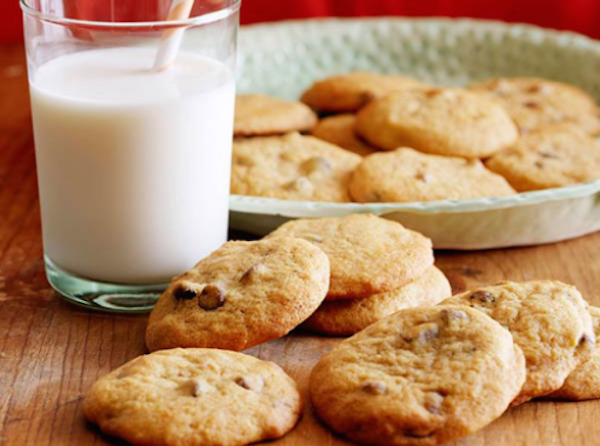 Everyone expects pies for dessert, but why not mix things up with some Thanksgiving-themed cookies? This recipe tweaks the classic chocolate chip cookie with seasonal spices like nutmeg, cloves and ginger. The pumpkin puree is a creative and easy addition to give it a Thanksgiving flair. Place a plate of these with the rest of the pies and they'll be a hit.
Total time to make: 32 minutes
Surprise your family and friends what a good cook you've become during your time at college. Eat lots and have an amazing thanksgiving holiday!