The new SAT has changed its game, but that doesn't mean you can't adapt and get the score you want.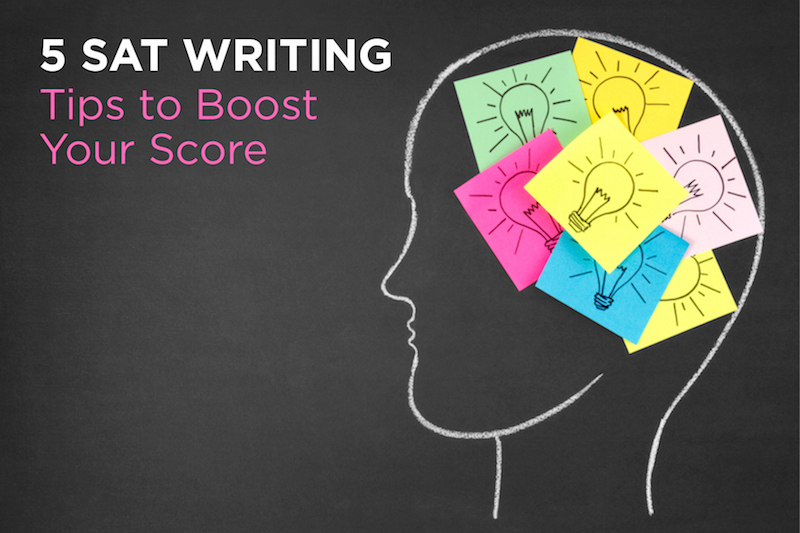 Instead of having two separate writing and reading sections, the new SAT now combines them into one called "Evidence-based Reading and Writing". The writing section consists of 44 questions you'll have to complete in 35 minutes, giving you just under 1 minute for each question. It may sound like you're going to be consistently under a time crunch, but it's manageable if you have the correct strategy.
Here are 5 tips you should stick by:
1. Read and answer the question at the same time.
You don't have enough to fully read through the given passages and answer the question. To save time, the most strategic approach is to first read the question so you know what you need to find.
2. Don't read everything.
If you've managed tip #1, then this should come naturally. You'll find out that you don't actually need to read the full passage to be able to answer the questions correctly. Do watch out for the occasional question that asks for the main idea of the passage - you will need to skim through the full text in order to answer this.
3. Answers are always concise and relevant.
If it is not explicitly written in the passage, do not infer any additional thoughts or intent. Choose an answer that is specific to the question and the information provided. If there seems to be more than one answer, this is how you can eliminate your options.
4. Punctuation is key.
There will be a few questions that will test you on punctuation. Make sure you run through the usage of comas, semicolons, colons, dashes and apostrophes! This may seem silly, but it'll be very helpful.
5. Know the relationship.
Part of the writing section is to be able to comprehend the relationship between the ideas that were suggested in the passage. For example, does idea 1 support idea 2? Or do the two ideas contradict? Jot down the relationships you come across the most and familiarize yourself with them.
Need help identifying your mistakes? Use Green Test Prep, an online SAT prep platform, to help improve your score.
Anthony-James Green, called "America's Top SAT Tutor" by Business Insider, is renowned as the best SAT and ACT tutor in the industry. After working with over 450 students one-on-one, and thousands more through Green Test Prep, his online SAT and ACT program, Green has helped to raise students' scores by an average of 346+ points on the SAT and 4.6+ points on the ACT. His work has been featured everywhere from The New York Times and CNN to FOX Business and Good Morning America. Learn more about Anthony.