College applications look at more than just your test scores and your personal statement.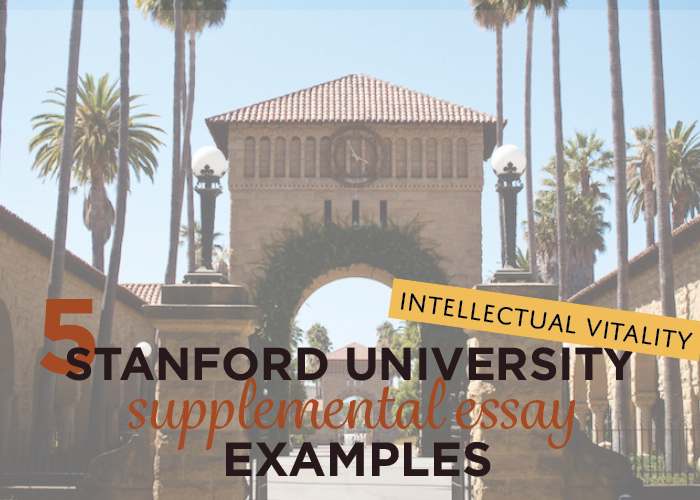 Colleges give you other opportunities to demonstrate your personality or passion. Stanford, for example, asks for 3 additional supplemental essays. One of them questions an applicant's intellectual vitality. Here's the prompt:
Stanford students possess an intellectual vitality. Reflect on an idea or experience that has been important to your intellectual development. (250 word limit)

Stanford University '21
What's more probable: dying from a shark attack, or dying from falling airplane parts? Surprisingly, the answer is falling airplane parts. But why does our intuition point us towards shark attacks? Read full essay.
Stanford University '18
My sophomore year, I fell in love with math.
See, I've always been a strong student in mathematics, but until Precalculus with Mrs. Forbes, it was always my least favorite class. In second grade, I remember scribbling down numbers from the Fibonacci sequence while the teacher explained negative numbers for the hundredth time, which illustrates a trend: teachers saw an empty bucket, while I wanted an intellectual adventure. Keep reading.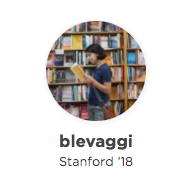 Stanford University '18
Outside my kitchen, towers of iron-crusted bicycle frames obscure a copse of overgrown plum trees. Alongside the house, wheels rest in stacks sorted according to diameter-width, and the front brick patio is strewn with odd mechanical pieces. My house is a way station for lost bikes, and my dad, a life-long thrifter, is their guardian. His mission to repair and sell them in his spare time results in a view more like a junkyard than a backyard. Continue reading.
Stanford University '18
When my biology teacher announced that our next project would be a poster on the cell cycle, I immediately thought, "This is going to be easy."
I soon realized that I was wrong. Very, very wrong. My previous knowledge of mitosis barely scraped the surface. We were now expected to study all the molecular mechanisms that drive the cell cycle—a tangled network of checkpoints, proteins, and pathways. Worse, our teacher refused to give us any information, abandoning us to find everything for ourselves. Read on.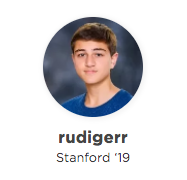 Stanford University '19
If literature is the expression of opinions, and if opinions are subjective, then literature as a whole is subjective. Consequently, what are we supposed to gain from works of literature if not absolute truths? I, personally, look to literature to challenge my beliefs by presenting me with new ideas and opinions. Continue reading.
———-
Interested in reading these students full personal statements, and the Intellectual Vitality supplemental essay? Unlock all of them in one go with our curated package!

Our premium plans offer different level of profile access and data insights that can help you get into your dream school. Unlock any of our packages or search our undergraduate profile database to find specific profiles that can help you make an informed choice about where to apply!