According to the National Center for Education Statistics, 20.2 million students enrolled in an American university in the fall of 2015. While many of those students will have overlapping college list, each of their approach is unique. 5 college students from Middlebury, UPenn, Tufts, UC Davis, and Notre Dame share their individual college search strategies: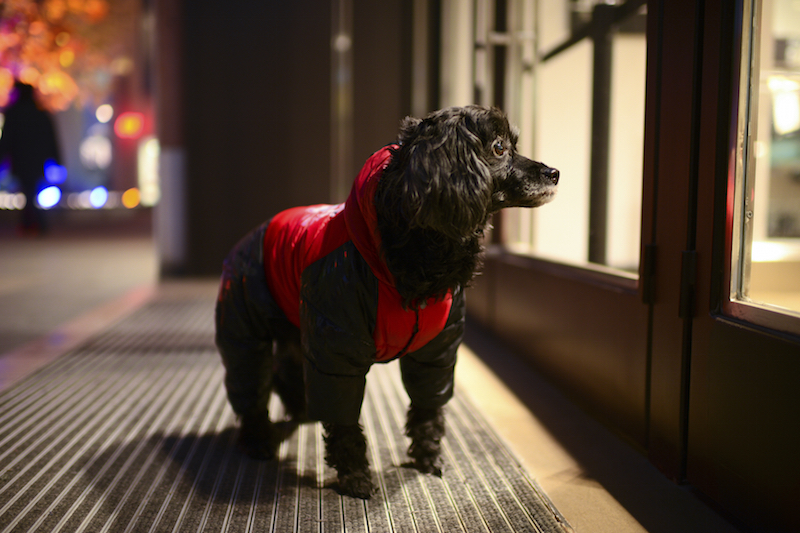 Tufts University '18
I knew I wanted to go to school on the East Coast. I grew up in Ohio, and the endless monotony of grey skies and corn fields was too much for me to imagine seeing everyday for four more years. I wanted to find a balance—big city with the outdoors not far away, a little bit of everything. New England had always been a place I'd loved, and it gave me everything I wanted: four beautiful seasons, international, busting cities, mountains, beaches… the list goes on. Once I knew where I was headed, the rest was easy. I wanted a school that would let me explore and change my mind, since I didn't know exactly what I wanted to major in yet. Beyond that, I wanted people in the same mindset as me: passionate, excited, involved, and ready to get as much out of college as possible. I didn't even worry much about academic standards—every school that had the other pieces I was looking for was, unsurprisingly, an academically rigorous institution. Where there are invested students, there are great professors: the two go hand-in-hand.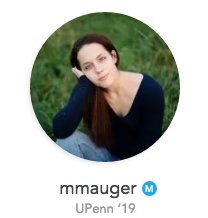 University of Pennsylvania '19
I chose a wide range of schools for my applications. I applied to twelve schools. Four of them were safety schools, and the rest were mid-range to reach schools. The safety schools were ones that I liked and were basically a security blanket. I wanted to know I would go somewhere. I chose the mid-range/reach schools based on a number of different things: the size, the research opportunities, how I felt during my campus visit, etc. I did not apply to any schools I did not like. Always apply to a couple safety schools that you like because there is always a reason for a school to reject you, even your mid-range schools. For this reason, it's important to have a back-up plan, but it is also just as important for you to be happy so pick a back-up plan that feels right. But do not be afraid to test your limits because there is also always a reason for a school to accept you.
UC Davis '18
UC Davis was definitely not the most elite school out of the ones I were accepted to, but the people are known to be super nice. Also the college of agriculture was one of the best, and currently THE best college of agriculture in the world. Furthermore, I liked the variety of equestrian teams I could participate in (I love riding horses!), as well as the number of activities involving the arts. As an international student from Hong Kong, I also liked the climate of California, which is similar to what I am used to at home.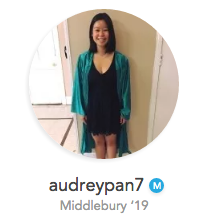 Middlebury Cllege '19
Since the beginning of the college process, I knew I wanted to apply to all liberal art colleges. I work best in small classrooms and with one on one attention. I wanted a place where I could explore art, but dabble with language, and experiment in chemistry classes. I wanted a place where I could educate and excite every part of my personality and extend my interests.
University of Notre Dame '20
I did extensive research to find schools that had a good Biology program, allowed undergraduates to carry out research, and of course, had good financial aid systems for intentional students. When you're looking for a school to apply to, don't apply solely based on the prestige of the school. If you want to be a Political science major, you would be better off at Yale or an LAC than at MIT. Try to image yourself at the schools you're looking to apply to. Can you see yourself thriving in the environment of that school? Take into consideration the weather, college size, location etc.. when you're making your choice because these are the things that you will be coming into contact with on a daily basis. The name of a school means little to nothing when you; re actually going there, it means more for those on the outside. If you aren't someone that appreciates a large cool setting, then you would be much happier at an LAC than, say, Stanford. Make wise decisions that you would be happy with throughout all 4 years.
Remember, everyone's college search process is unique! Create an account and access 60,000+ successful college application files uploaded by college students (they get paid when you view them). AdmitSee is a community of students helping students. Our goal is to bring much-needed transparency to higher education.