Whether it was growing up in the foster care system, parental neglect, or struggles with diseases, these 5 students from USC, Stanford, University of Chicago, Brown, and University of Pennsylvania, personal struggles have become stories central to their identity.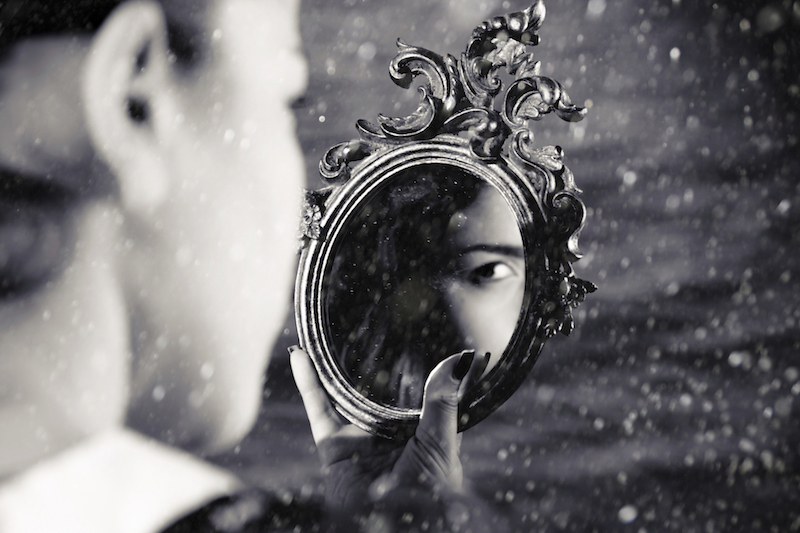 USC '20
Initially, I never foresaw a life beyond foster care. I planned on enduring the numbing pain of the system and aging out when I was eighteen. Even though my life was lonely and dispassionate, it was tolerable. After years as an unwanted child, I developed powerful defense mechanisms that rendered me nearly unemotional when faced with misfortune. However, the armor I had painstakingly crafted wasn't without its chinks. Seeing blissful parents with their children always left an unfulfilled pang in my heart. Still, my armor didn't completely erode until my fifteenth birthday. View full profile.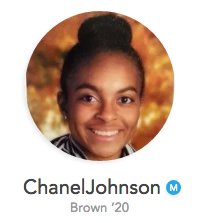 Brown '20
My teacher's question pulled me back to reality. It has been about six years since I last saw my father. For the majority of these six years, anger and guilt constantly battled in my mind. However, a thought occurred to me one day: it was never my responsibility to force a relationship with my father. For years, I put the blame on myself and how, no matter what I did, I would always disappoint him. I never considered the fact that he was not willing to try to be a father. My father was fading into a foggy forgotten memory in my mind; it did not bother him. While it was hard to adjust to the absence of my father, I immediately enjoyed the liberty of taking risks in my life. Before, the constant pressure of perfection consumed me as I meticulously worried about each mistake I made. But without my father's controlling presence, I was willing to explore a field of STEM. With that in mind, I cautiously raised my hand and answered my teacher. I said what I would have told my eleven year old self: "Sometimes, it is not your fault". Keep reading.
UPenn '19
It was late August, almost two years from my mother's initial cancer diagnosis. The strong heat of Summer permeated my room. The afternoon air was silent, the leaves still held their summer vigor, and I was struck by the news that my mom's cancer had returned. After two years, however, things felt different. I grabbed her hand, and began to tell her that everything would be okay. By watching my mom, I had learned how to face a difficult situation. This time, I knew that the diagnosis wouldn't control my life. This time I knew that I would be the stable foundation for my mom. This time I knew that she wouldn't have to beat it alone. Continue reading.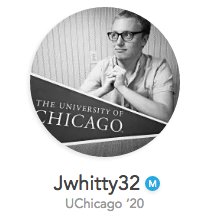 UChicago '20
Elementary school kickball used to suck. I would wait forever to hear my name called, but it would always come too late. Dead last. Because of fate, I received a special gift, Cerebral Palsy. Life has never been easy, but this "fault" ended up being my greatest blessing; without it I would never become the creative, hard working person I am today. It was early spring, immediately after testing with the neurologist, he walked into the waiting room with a clipboard and bad news. I told him about my dreams to fight back, about how I would never limit myself. The doctor smirked. "It's going to be difficult to reach those goals" he told me. A smile swept across my face. I told him life could bring everything I dreamed of and perhaps more. View full profile.
Stanford '20
To me, living with intention means moving forward consciously. Despite my previously sworn hatred of the suburban bubble, I have come to love my life in this place, Upper Dublin. Seeking out opportunities to engage my interests, I build community in my little suburb. I take my friends over to our CSA farm, we pick vegetables and cook up some fine vegan cuisine, while debating the value of locally-sourced food. I plan camping trips for a Girl Scout troop, sharing my enthusiasm for the outdoors and sustainable environmental practices. Through Catalyst for Success, we partner with Title-I schools for hands-on science demonstrations to spark kids' curiosity for STEM. Piece-by-piece we build a community where everyone can learn and grow. I found my place in the last place I ever expected. It didn't change, but my approach towards it did. Continue reading.
Choosing where to go to college is an incredibly important decision. Make an informed choice by talking to current students on our mentorship platform. Access 60,000+ successful college application files uploaded by college students (they get paid when you view them). AdmitSee is a community of students helping students. Our goal is to bring much-needed transparency to higher education.