1. Texas A&M University (College Station, TX) - Reveille VIII
A tradition that began by accident in 1931 resulted in an official live mascot being born to Texas A&M. Since Reveille III, they have all been purebred Rough Collies!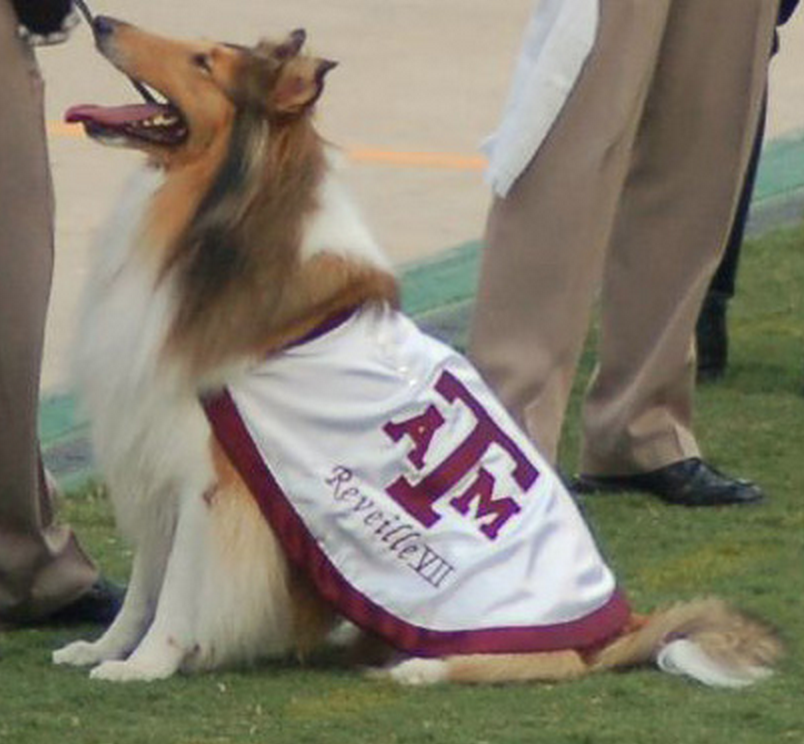 For more adorable photos of Reveille VIII, click here.
2. University of Washington (Seattle, WA) - Dubs
Starting in 1922, University of Washington has had Alaskan Malamutes as their official live mascot on campus. The current, and their 13th Alaskan Malamute, is called Dubs!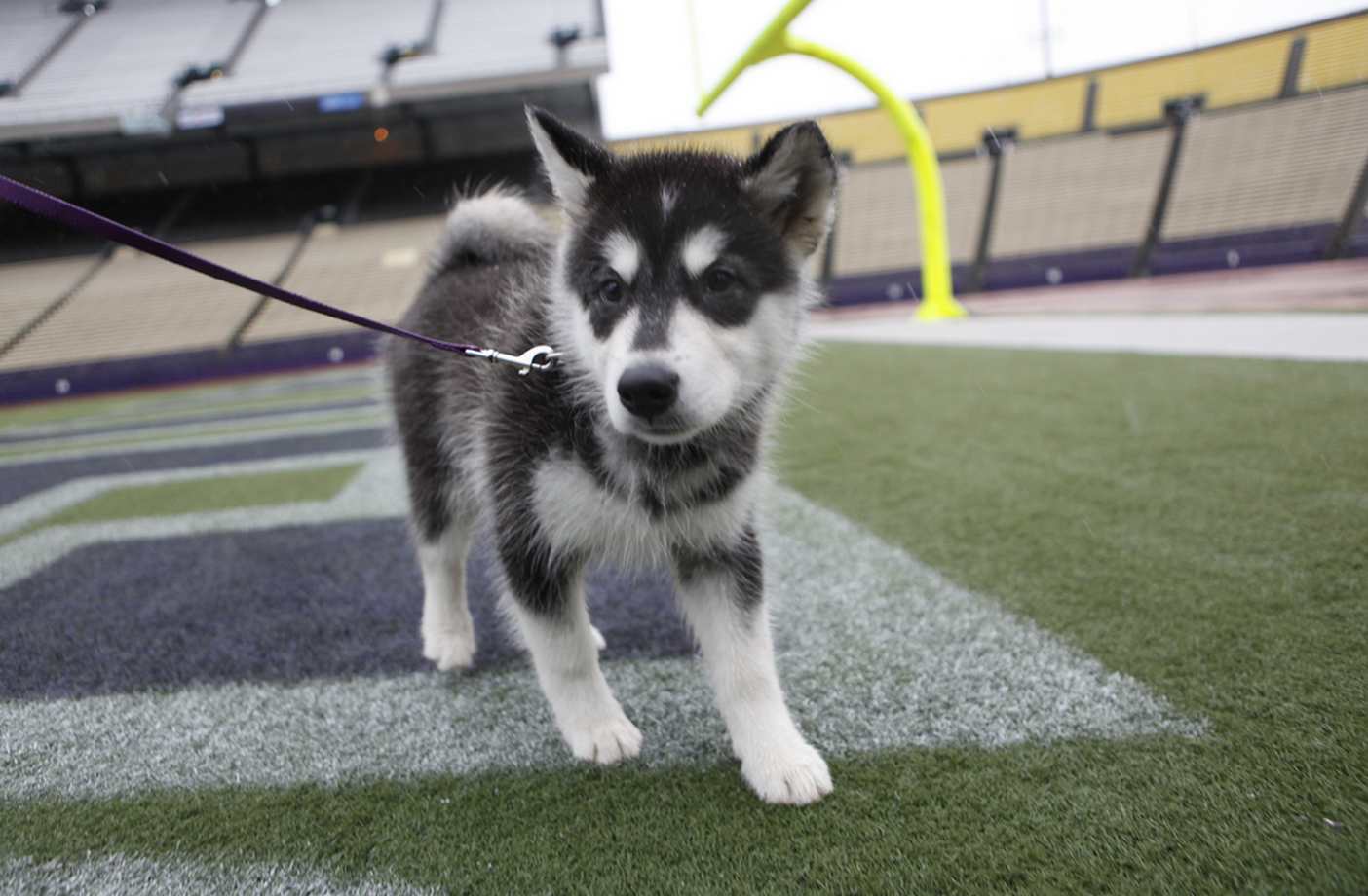 To follow Dubs activities, click here.
3. Georgetown University (Washington, DC) - Jack
In the early 1900s, Georgetown University has various types of breeds as their mascot, but the tradition of using live mascots ended with the end to the football program back in 1950s. The tradition was brought back by students in 1998 and they have all been English bulldogs and called Jack since!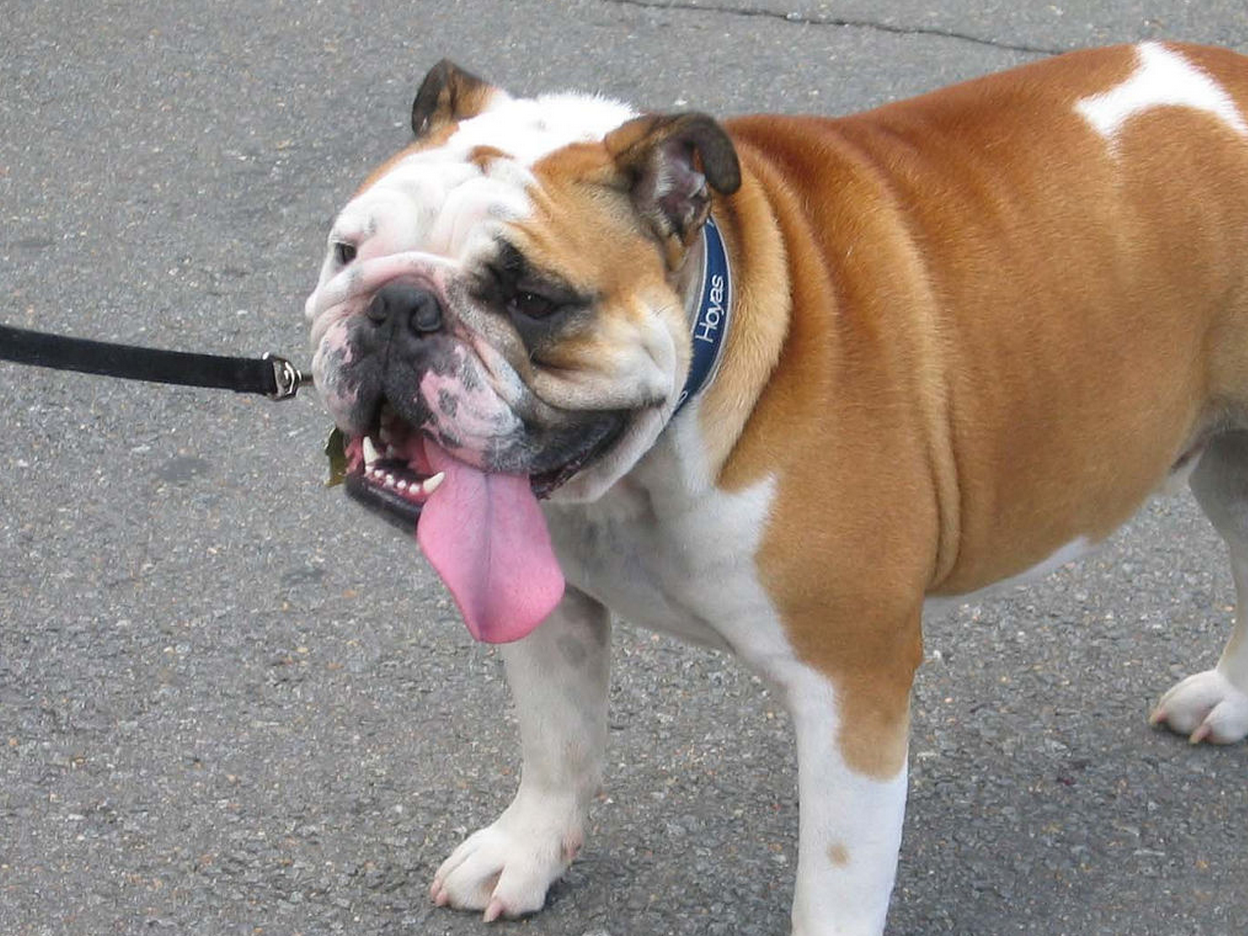 Follow Jack on Instagram here!
4. University of Connecticut (Mansfield, CT) - Johnathan XIV
The first Husky was brought to the university in 1934. The breed of the mascot, as well as the name, was chosen through a student poll. Unfortunately, Jonathan I tenure was a short one as he was struck by a vehicle the day before his official name was even announced. All Huskies at University of Connecticut have been pure white until this year's new Husky, which is black and white!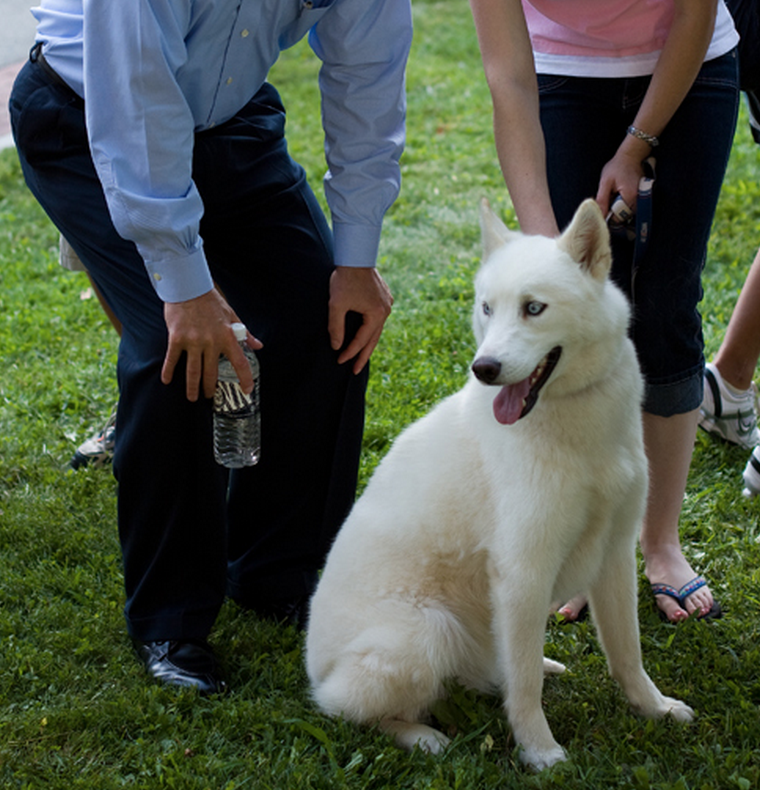 Video introducing Jonathan XIV here!
5. University of Tennessee (Knoxville, TN) - Smokey X
Smoky has been around since 1953 and his breed was chosen based on a student poll conducted all those years ago at University of Tennessee as well! He is the 10th Bluetick Coonhound to represent the school.