Is Washington University in St. Louis a school on your college list?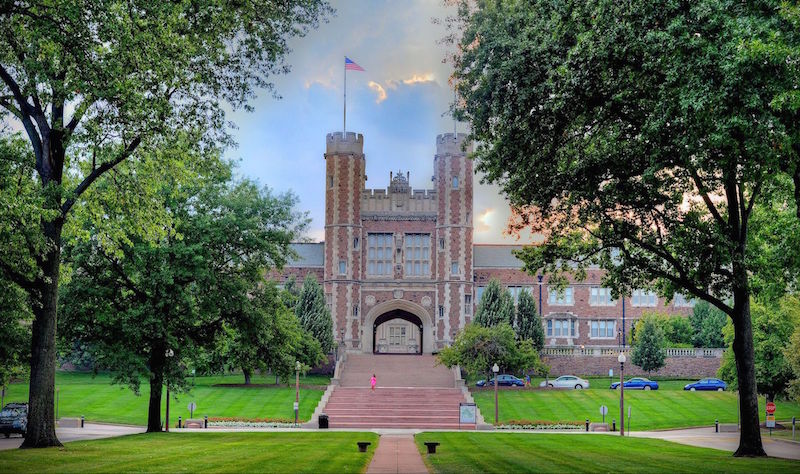 If so, there's good news and bad news! The good news is WashU is one of few schools that don't require any supplemental essays. The bad news is that means you need to have a strong personal statement. Here are 5 essay intros examples that were successful:
WashU '17
On the first day of kindergarten, I brought a bento box for lunch. My dad had taken time to prepare the colorful array: foil papers separated the rolled egg, the vegetables, the rice. When I sat down to eat, my friend pointed at my food and said, disgusted, "What's that?" I looked at her sandwich, and then at my chopsticks in embarrassment, ashamed of my Japanese lunch. That night, I told my dad I didn't want bento anymore; I wanted PB & J, like my friend. Keep reading.
WashU '20
It's hard to imagine life without clean water, insulated housing, and readily available health care. Ecuadorian villagers live this life every day. During this past summer, I joined a medical humanitarian effort as a health teacher to teach hygienic habits to these Ecuadorian villagers. During my time in the Ecuadorian highlands, I tried my best to offer services to the Ecuadorians who had limited access to severely strained medical facilities. View full.

WashU '18
I knock on the window of a parked yellow cab. The heavily-accented driver loudly utters a "no" as he shakes his head vigorously, but another yellow one pulls up to the curb. There is so much to do here in New York City. As the taxi pushes its way down Broadway, we whiz by blobs of grey and black scarves, overcoats, and ties. I'm let off at the Majestic Theatre near Times Square to meet my mother for the matinee of the "Phantom of the Opera". More than two hours later, the crowd exits raving about the show to their neighbor or humming the tune of "Masquerade" in their head. Continue reading.
WashU '17
Imagine a life in complete silence, sentenced to 'deaf' – unable to hear the beautiful symphonies of Mozart, the crash of waves on a Florida beach, the incessant pounding of waterfalls, shared jokes among friends, the words "I love you" – all of the sounds that most take for granted. Now consider these: fire alarms, oven timers, last minute announcements, crucial facts in a professor's lecture – any warning wasted on your ears. There may be some idle pleasures in silence, like studying and reading, or sleeping through a storm, but with my cochlear implants, I experience the best of both worlds. Read full essay.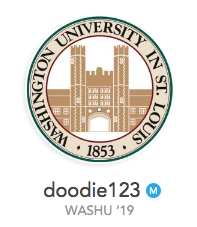 WashU '19
"Give us today our daily bread."
Such words I would hear both at Sunday congregations and from occasional bread-lovers that show up at our family bakery. Propelled by the entrepreneurial mentality of my family, I started to develop a growing desire for success at a young age. However, this seemingly ambitious desire gradually transformed into a self-centered way of life as I began to yearn for a sumptuous lifestyle that ignored the welfare of others. Keep reading.
———
Interested in reading these students' full personal statements that got them into WashU? Unlock all of them in one go with our WashU Starter Package!

Our premium plans offer different level of profile access and data insights that can help you get into your dream school. Unlock any of our packages or search our undergraduate profile database to find specific profiles that can help you make an informed choice about where to apply!
Not sure if you want to apply to the UCs yet? Do your research and browse through profiles of students accepted to see essays, stats, and advice. See how they got in, and how you can too!