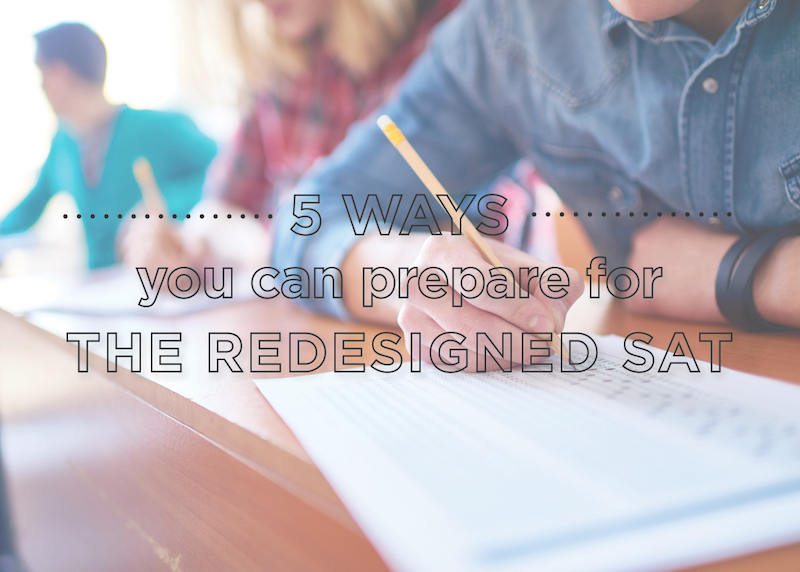 Sure, five months seems a long time off, especially when we are talking about one single test. But when test happens to be the completely Redesigned SAT, and when you throw the holidays in there, five months is little time for you to get a competitive edge.
But don't just run off to the library and check out any old SAT book (especially a book on the "old SAT"). You'll want to make sure to use not only the best materials but, when using them, to prep as effectively as possible.
1. Buy the College Board Study Guide now
This book is the Holy Grail for SAT prep. Why? It contains actual questions from the test writers themselves, the College Board. Prepping with another book will expose you to questions that are sometimes much easier than what you'll see test day. (Nobody likes rude awakenings, especially on SAT test day!)
2. Begin reading the Economist or the New York Times
The test is going to be a slog, and nowhere will this be truer on the 65 minute, 52 question reading section. The passages of course won't be easy, but they won't be as difficult as they are long and boring. Your brain will likely want to turn off by the end of the first paragraph.
To prevent this from happening, it is a good idea to do supplementary reading. Since many of the passages are at the level of the writing found in the Economist and the New York Times, pick up one of these sources and start reading something that you find interesting. Need something to help you nod off at night? Read a 2-page article in The New York Times every night and you are training your brain to handle the long, dense passages you'll see test day.
3. Find out what your weaknesses are and begin working on them
When prepping, you might have a natural tendency to avoid subjects you are not strong at. For instance, there is a section called "Passport to Advanced Math," which for some will be the bane of their existence. Unless, that is, they spend their time becoming stronger at this section. If grammar is tough for you, make sure to improve on the fundamentals of grammar and do related practice questions in the College Board Study Guide.
4. Take practice tests
One way to figure out what your weakness are is to take a timed practice test. Practice tests will also simulate test day very well. In other words, you'll learn to sit still for almost four hours so your brain can focus on challenging test material.
5. Follow a study schedule
To prepare for most tests, you'll usually follow a plan rigorously defined by your teacher. With SAT prep outside of the classroom, it is easy to feel that you are going at it on your own. To prevent that from happen follow this three-month new SAT study schedule.
That's a good start! Remember that January 23rd is the last time you can take the current version of the SAT exam. Starting on March 5th, the SAT will be completely new and different. Happy studying!
Chris Lele is Magoosh Test Prep's resident SAT Expert. For the last ten years, he's been helping students excel at the SAT. In this time, he's coached five students to a perfect score (rumor has it that he does a secret happy dance when this happens). You can read Chris' awesome blog posts on the Magoosh High School Blog. Applying to college? Make sure to stop by AdmitSee's database of admitted college profiles. You'll find scores, essays, and stats about the colleges that you're interested in, and how you can get in. Sign up now and apply to our scholarship for a chance to win $5,000!