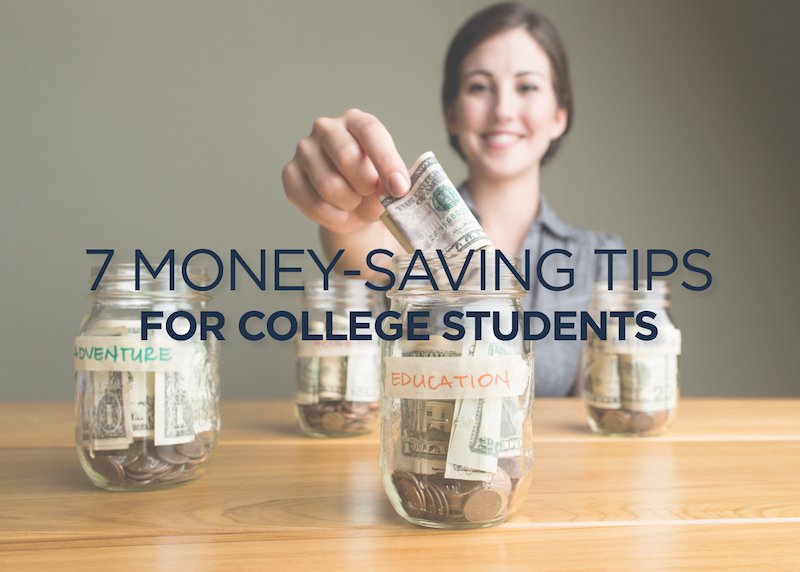 Since the new year has just kicked off, we figured we'd help you tackle one of your inevitable resolutions: saving money. Too many people either don't pay close attention to personal finances or just can't be bothered to look. But as the cost of tuition rises, it's difficult for students and parents to also manage living expenses, transportation, food, books, and other basic college necessities. Fortunately, there are a few simple ways to save money so you don't have to call your accountant or think too hard.
Search for Used Textbooks. There's no way to avoid it - textbooks are expensive.. While it may seem more convenient to stop by the University Store and grab all of the books you need for the semester, often times, there are alternative websites or used bookstores on campus that offer the same books for a much lower price. Explore websites and ask friends who might have taken the class already. Student groups can be a great resource to find used books, as older students occasionally donate their unwanted books. It just takes a little digging, but it's well worth it to (hopefully) save a lot of money.
Seek Alternative Means of Transportation. Some campuses are just too big to walk. While student parking passes are available at most schools, they may not be the most efficient form of transportation when it comes to cost. Driving can slowly burn through money to fund gas and repairs, on top of what you're already paying for parking. Walking, riding the bus, riding a bike, or a combination of methods can definitely save on money. If you already have a car or are looking to bring one regardless, look to carpool. If all else fails, you might be able to move to a different part of campus to make your commute easier.
Choose the Right Meal Plan. Food can be among the priciest expenses you'll face. After all, you have to eat, right? Meal plans can be a great avenue, but they do require research. There are usually quite a few different options at different price points, so it's important to see what fits your lifestyle. Meal plans may not be for everyone however - whether you like to cook or you're looking to really cut costs, there are perks of buying groceries and preparing your own food.
Examine your Spending. Creating a budget seems like a very formal and time consuming task, but with practice, you can shape your spending behaviors and have a better grip on finances. Luckily, there are great apps available to help track spending and keep on top of bills. Let's face it - personal finance is largely new for the vast majority of college students, so it's important to get a handle on it early. Not only will these apps keep a tally on your spending, but they'll also plan and design a budget for you, depending on your spending habits and ability.
Find a Job. Many students find that having a part-time job while in school is a great way to gain the extra money that they need. It can also be a good opportunity to meet new friends, and gain job experience that will come in handy after graduation. Most campuses offer several student positions in addition to the food service and other customer-service based positions around the campus.
Save on Apartment Costs. Rent and utilities can vary greatly for many students depending on where they live. Search around for the best deals. Most campuses have several student living options with shared rooms, allowing you to save money by living with roommates. It's always a smart decision to go and check out several different apartments before selecting the right one. You can also save on bills by being energy efficient - turning off the lights when you are not using them, taking quick showers, hand washing dishes, and using the A/C and heat only when necessary. These costs, though seemingly insignificant, can add up and save plenty over the long haul.
Find Scholarships. Many scholarships are available with the right search and effort. Take the time to do the research; there are several scholarships that offer several perks like semester stipends, group trips, useful resources and much more. In addition to scholarships awarded for good grades, there are countless scholarships for many subject areas and specific demographics. Realize, though, that many scholarships are not awarded automatically. You'll have to devote time and energy into finding them, but they can be significantly rewarding in the end.
Another way to make more money is by creating an AdmitSee account. Register and upload your successful college applications for your $10 signup bonus now!