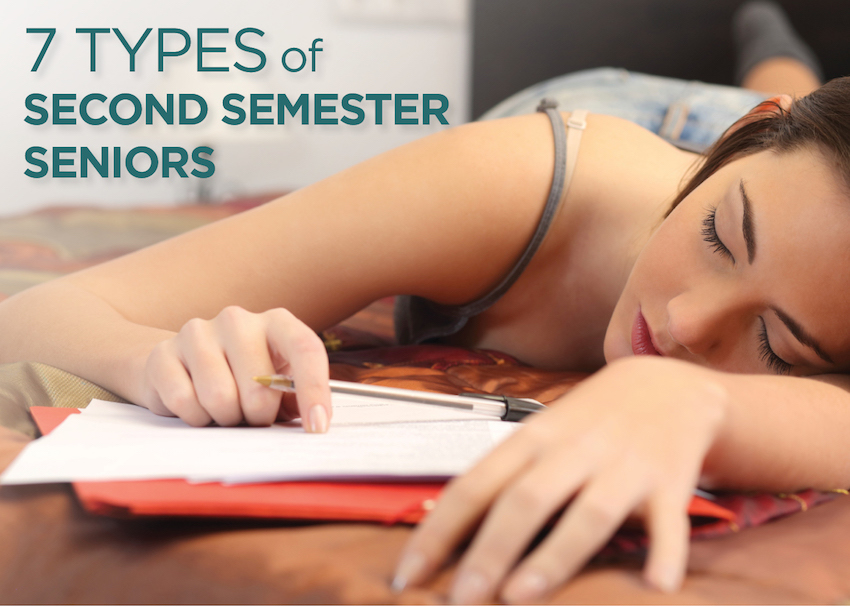 Standardized tests, college application essays, FAFSA forms… senior fall is no fun. Thankfully, you're finally free (almost). How are you and your friends handling life as a second semester senior? Every student seems to fall into one of these categories. What's the most common at your school?
1. The extreme case of 'Senioritis':
2. The jerk who got in early decision to his reach school:
3. The kid who goes from teacher's pet to class clown once recommendation letters went out:
4. The girl who missed the application deadline:
5. The guy who doesn't want to leave high school:
6. The girl who got rejected from her safety school:
7. The few who haven't heard of 'Senioritis':
Regardless which type you are, if you've already submitted your applications, it's time for you to create your College Admit profile and start making $$$.