The standard college tour will show you the main parts of campus, but will probably miss the student body favorites. Campus Sherpa, a startup that offers personalized tours by college students, knows just how important that missing element can be. After all, touring a campus can be make-or-break your decision to attend a certain school. Not all students are looking for the same things in college, so having a more personalized tour will help you better understand what it's like to attend that school. So what are the best spots on campus that you're not likely to see on a campus tour?
Cornell: The Cascadilla Gorge by Sherpa Alyssa H.
My favorite spot on the Cornell campus the Cascadilla gorge, right in between the engineering quad and college town. When I am stressed out, I go for a run right next to the gorge. It has a beautiful stone trail and is a great spot for relaxing, splashing in the waterfalls, or even doing work at. The gorges remind me to appreciate nature, since Ithaca is gorges.
UCLA: The North Campus Garden by Sherpa Lauren T.
My favorite spot at UCLA is tucked away within the northern campus buildings and has such a serene and secluded vibe. In a courtyard like style, a myriad of sculptures and art pieces are surrounded by beautiful gardens, an environment that reminds me of all the amazing memories and opportunities that UCLA has created for me. It is the perfect place to take a deep breath when I need to take a break from my busy every day life and completely recharges me each time I visit.
University of Washington: Montlake Bridge Underpass by Sherpa Marisa B.
My favorite eccentric spot on the University of Washington Campus is definitely under the Montlake Bridge. You walk down to the ocean department and head east when you hit the water and keep walking along the concrete ledge where you'll meet many ducks and stray feathers. Eventually you'll find yourself right under the towering bridge, which is nice shade on a sunny day, and you can sit in the grassy area and watch rowers row, yachters booze, and the view of Eastlake Bridge going up is always an awesome sight!
University of Chicago: Botany Pond by Sherpa Caitlin P.
One of my favorite spots on campus is Botany Pond. Tucked between Hull Gate and Hutchinson Courtyard, it is an easily missed place, but once found, you will agree that it is definitely one of the most beautiful locations UChicago has to offer. If you're lucky enough, you can sit on the bench by the pond for a few minutes in between classes and read a book or just watch the ducks and turtles that find their home in the lily-pad covered pond.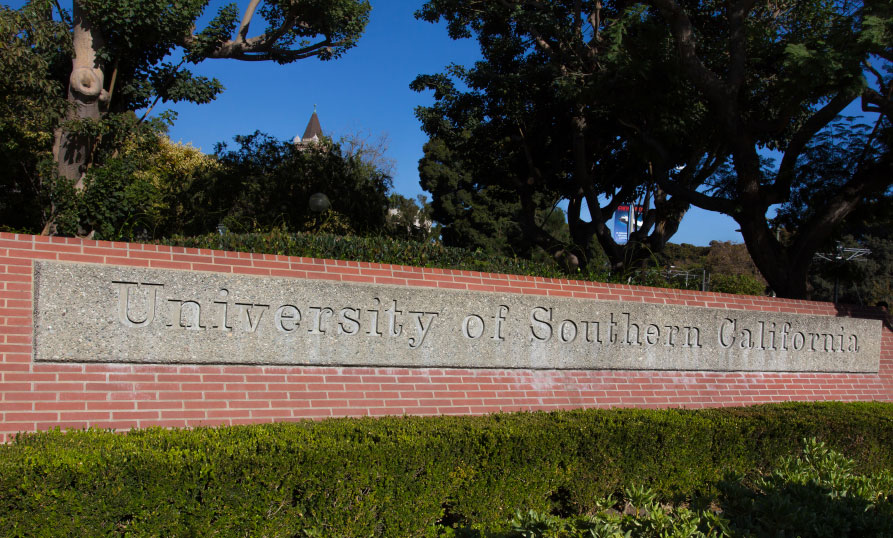 University of Southern California: Exposition Park Rose Garden by Sherpa Jordyn B.
One of my favorite places to visit is the Exposition Park Rose Garden. It is directly across the street from the south border of campus and somewhat of an oasis in our urban neighborhood. The Garden is a great place to hang out with friends or get some reading done away from the hustle of campus.
University of Minnesota-Twin Cities: The Mississippi River Beach by Sherpa Gretchen G.
The Mississippi River runs directly through the University of Minnesota's campus. In the spring of freshman year, my friends and I discovered that there is a beach along the water right behind the freshmen dorms. We had a ton of late night bonfires down there right along the river. It's was such a nice spot to escape to our Minnesotan outdoor roots by having a bonfire, even while living right in the middle of the Twin Cities.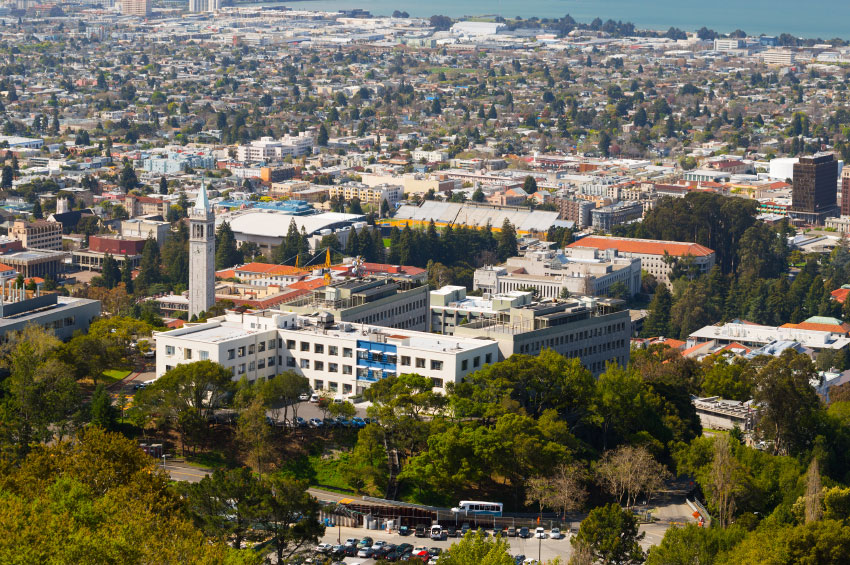 University of California Berkeley: The Faculty Club by Sherpa Diana L.
My favorite campus secret is to go to the Faculty Club to read a book when it's beautiful outdoors or when it's raining. It's an interesting place to meet people and to get some great ambience and even a little study time. But shhh.. this is my secret go-to spot to snag a book.
Ohio University: Memorial Auditorium by Sherpa Rachel M.
My favorite hidden gem on campus is actually right in plain sight, but rarely recognized. The back of Memorial Auditorium offers a concrete patio where I love to sit on the ground and take in my surroundings. It's such an epic feeling to view the iconic College Green before me with the orchestra practicing behind me inside the auditorium. I love to sit here and soak in all the history on the same grounds where Presidents Lyndon B. Johnson and Obama once addressed our student body.
If you're a high school student, sign up for AdmitSee now to speak with hundreds of mentors from schools across the country, and make sure to check out our database of admitted students - see essays, scores, grades, advice, and more from students at schools that you're interested in. Want a personal tour of over 70 campuses around the country? Whether you're headed to campus in person or looking for a virtual tour, Campus Sherpa has got you covered. Get a one-on-one college tour today, it's the easiest way to get the inside scoop on real college life! Campus Sherpa offers a 10% discount to all AdmitSee members who request a Campus Sherpa tour.