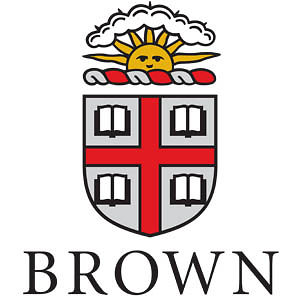 The college admissions process is more competitive than ever, so applicants are turning to creative new ways to maximize their chances. It makes sense to try and stand out when you're in a pool of 30,000 applicants for a class of 2,000, but some of these strategies can easily backfire.
It's a good idea to try to develop a relationship with the admissions officer for your high school. E-mail them with questions about the school and the admissions process, and try to introduce yourself if you get a chance at a local information session. If you're able to visit the college's campus, ask the admissions receptionist if your admission officer is in and has time for a quick chat.
But don't forget that the admissions officers have a job that can be incredibly stressful and time consuming. You don't want to be the applicant who emails them everyday. I heard of one student who constantly e-mailed the representative for her early decision school, inviting him to her performances and shows. Needless to say, the admission officer privately expressed his annoyance, and the student didn't get in.
In a similar vein, don't send extra material with your application unless you really think it can help. If you're a talented artist, by all means send a portfolio, but keep in mind that many schools have strict rules on what they will and will not accept. Try to find these out and respect them if you don't want your material to be thrown away.
The admissions office might also question admitting someone who won't respect their basic policies and procedures. If you do try a gimmick, remember that while it could be an added boost to your application, it alone will never get you in. In 2011, Jackie Milestone applied early to Yale and was deferred. She wrote a catchy song about her love for Yale and made a YouTube video that quickly went viral. She seemed a talented singer and guitarist, and the video was tastefully done and well executed. Unfortunately, even the viral video wasn't enough to get her over the hump, and she was rejected.
I heard of another student who applied to every school in the U.S. News and World Report's top 25, despite his counselor's warnings that he wasn't remotely qualified. The student figured that if he applied to that many schools he was bound to randomly get into one. He didn't. Be honest with yourself about your goals and chances. There's no harm in applying to a few reach schools, but don't set yourself up for a massive flurry of rejections. That will just lead to depression.
In the admissions process, gimmicks can help, but they're no guarantee of success and can sometimes hurt. If you really believe you have a unique way to show the admissions office how amazing you are, go for it. Keep the school's policies in mind and try to be respectful. If you're the creative type some colleges like Rice have a section on their supplement where you can fill an empty box with anything you like (every year hundreds of applicants fill it with grains of rice thinking they're clever). Putting yourself out there is a good thing, but you don't want to be the next Rebecca Black. Whatever you do, try to put your best foot forward and show the admissions office why you would be a benefit to their community. Good Luck!