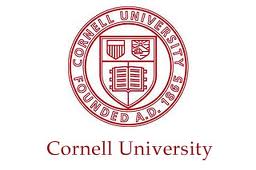 My mom got me the FISKE Guide to Colleges book, the College Board College Handbook, and many, MANY other college guidebooks. To say that I was only slightly overwhelmed by the college application process is absurd. Even "extremely overwhelmed" and "on the verge of combustion" are understatements. I got through it though, and so many others have overcome this huge hurdle too. It's confusing and stressful when it comes to figuring out where you want to spend your four years of college. However, figuring out where your going to discover your passions (in terms of both academics and extracurriculars), where you're going to make some of your lifelong friends, have new experiences, and call "home" for the next four years is supposed to be fun and exciting. I know, from experience, that when you're actually in the position of searching for and applying to colleges, it feels like anything but fun. Hopefully I can at least make it seem less overwhelming by shedding some light on how I decided which schools to apply to.

Unfortunately, the first step did require going through the college handbooks to get a general idea of each school: school size, location, academic strengths, etc. I then filtered this list of schools of interest by visiting them. This was the fun part.
I visited 14 different schools to determine which schools I could truly see myself living and thriving in (this was only during spring break of my junior year-there were more, but I lost count). From what felt like an endless number of college tours and info sessions, I was able to determine which schools I wanted to apply to. Due to my personal preferences and what I considered important in a college, I focused on the class size (I knew that I excelled academically and socially in a medium to large sized school), the landscape and location of the campus (I definitely wanted to have a "college town" or some sort of life outside of campus, as opposed to being in an isolated location), and the diversity of the student body that I saw on campus tours (diversity was key for me). Also speaking to students that I saw on campus and getting their insight and truthful opinions was of great help. After all, there's no better way to get the truth on how great (or not so great) a school is than by asking the people who are currently experiencing it.
In addition to these factors that required heavy consideration, I also followed my gut reaction to the schools that I visited. On two campus tours, I immediately knew that those schools were not for me the second I stepped on their campuses. On the other hand, there were other schools that I felt comfortable being in, and there were certainly a couple that I fell in love with. So bottom line, think carefully about the different factors that are important to you in a school, but also recognize your immediate reaction when you step foot on a campus. Consider: what helps you to excel academically? Does the school offer extracurricular activities and a lifestyle that you enjoy and make you feel feel "at home"? After all, the college you choose will be YOUR home for the next four years, so take into account all the aforementioned factors and the opinions/advice others offer you. Be open and truthful with yourself and value your own interests and happiness when you make the ultimate decision."
If you found this post helpful, use my referral code BRBs when you sign up for AdmitSee.com and you'll get a bonus credit!