Thoughts from a freshman at UPenn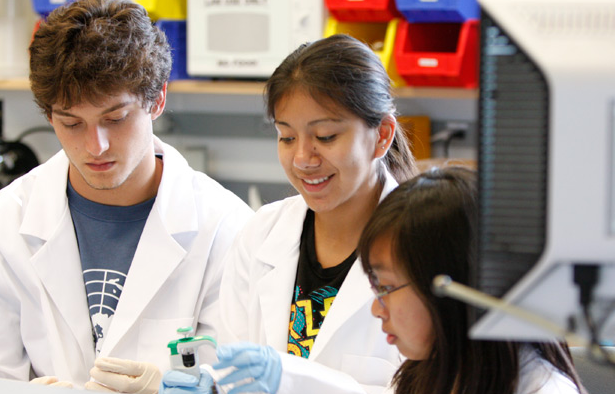 One of the most important factors in a college application is proving to admissions officers that you have used your free time productively. By filling up your summers with meaningful activities, you'll be able to increase your chances of getting into your dream school while getting invaluable experience in a field that hopefully interests you. In this post, I split potential summer activities into three categories you should look out for.
Jobs/Internships
Internships are one of the best ways to demonstrate responsibility, aptitude, and a willingness to learn. These are qualities every college is looking for in an applicant. What you should be looking for in an internship is one that will help you become more familiar with a discipline that truly interests you. This way, you are not only more prepared when you get to college, but you also make sure that it is a field you want to pursue. High school students are often intimidated by the prospect of applying for internships. They think, "Why would a corporation hire me?" Well, why would a corporation hire anybody? As long as you demonstrate that, again, you have maturity, intelligence, responsibility, and a willingness to learn, there is no reason why they should discriminate against younger people. Check out this article for more information and tips on finding a great summer internship as a high school student.
Also, look for research opportunities at your local university! Don't be afraid to contact a professor telling them that you are interested in their field of study. After establishing a relationship, let them know that you are interested in working this summer and are wondering whether you can help out with anything in the lab. There are also a ton of summer programs specifically designed for high school students. I conducted research through one of these programs at the University of Miami and it was an amazingly useful experience. I was able to cement my interest in biomedical engineering and learn important lessons in research and ways of thinking.
If you have trouble finding an internship however, don't worry! Something as simple as a part-time job is enough to show college admissions officers that you are trying to spend your summers doing something productive. It also demonstrates a level of maturity showing that you are taking charge of your life/finances.
Learn a Skill
You don't need an employer to have a meaningful summer, though! Another good way to spend your summer is to learn a marketable skill. I'll give you a personal example. If I could do high school all over again, I would have dedicated at least one summer to learning how to program. Not only does know knowing how to program look great on your resume and application, but it also puts you in an interesting position when you actually get to college. If you want to be a computer science major, you're already ahead of the curve and if you're not, programming teaches you how to think algorithmically, a skill highly valued by colleges and employers alike. Other possible skills to learn include:
Learn a language
Learn investment strategies
Work on public speaking/presentation
Learn how to use a specific piece of software (e.g. Photoshop)
Take Classes
What better way to demonstrate your dedication and interest in learning than by taking classes when you're out of class? Your local university most likely offers a summer term. Contact your specific university to find out what procedures you have to follow to take a college-level class for the summer. This is a huge win-win for high school students: showing a tangible interest in learning will increase your chances and shave off some credit requirements when you actually do get to college!
Beware of many summer "enrichment" programs, however. These are the ones offered by your dream school that offer you an opportunity to "live the college life" and take some college classes with your high school peers. More often than not, the classes offered at these programs are only three weeks long and do not really teach you anything. The work is quite easy and people predominantly come to these programs for the social aspect. Not to mention that these enrichment programs cost an exorbitant sum of money for a 3 week period. Admissions officers do not put any weight on the fact that you participated in their college's enrichment program. To summarize, your time and money is better spent doing any of the three activities I mentioned above.
Most importantly, good luck to all of you in your applications!
PS: Use the referral code SEBI when you sign up for AdmitSee.com and get $10 credit!