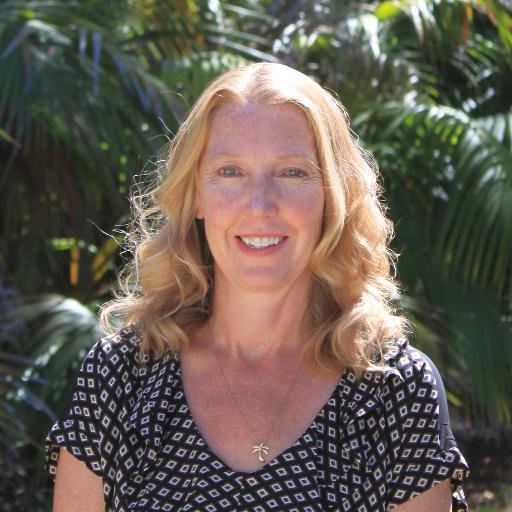 College consultant Suzanne Dougherty answers questions about life, college, and stressed out parents in our quick-fire Q&A. Learn more about Suzanne at AdmitGuide.
Alma Mater?
Marblehead High School (MA) and Purdue (IN)
Favorite quote?
John Wooden, "If you don't have time to do it right, when will you have time to do it over?"
First job?
After college I was working in the Marketing Department, of a large PC computer manufacturer in the Bay Area. I can't help but see how many correlations there are between admissions counseling and product marketing.
How did you become a college consultant?
I was obsessed with all numbers and data related to University of California admissions. Friends dubbed me "a walking encyclopedia of UC statistics." Our family could not afford to hire a private advisor, although most of my friends had them. The information and tips these friends generously shared, awakened me to the extreme disadvantage my own children faced without an advisor and this drove me to become an expert. Fortunately I had the time to devote to endless hours of research; which I understand many parents in a similar situation do not. Then when I saw how excited my youngest son was to be admitted to UCLA I thought more seriously about devoting my time to helping other students navigate their way through the system. I believe in bringing as much transparency to the system as is beneficial. I continuously consider carefully where to draw the line on too much information.
Why should students hire you?
I currently donate my time to students, it's all volunteer on my part. I'm in the process of writing a new book that covers all California Colleges and will be updating The Complete Guide to University of California Admissions for 2016. All proceeds go towards keeping my services free of charge to students.
What's your motto?
Be positive, thoughtful and creative when I interact with students or parents. College applications are stressful; any relief I can bring to students or families feels great!
What are the biggest mistakes students make applying to college?
The most common mistakes I see with regards to students applying to the UCs are they limit their applications to the top two, Berkeley and UCLA. They underestimate the selectivity and don't consider how great many of the UC alternatives (Davis, Santa Cruz, Santa Barbara, Irvine, San Diego, Riverside, Merced) might be. Another common pitfall is students polish their personal statements to perfection then rush through the short answer sections for extracurricular, awards, work. I see this first hand on the scholarship applications I have read for UCLA. They also don't take advantage of extra space; I see far too many waitlist statements left blank because they are labeled "optional". If the statement read "extra credit" instead of "optional" they would get it! That's basically what every blank space is. An opportunity for extra credit.
One tip of advice for students?
Don't submit too early. Take your time. I see students celebrating getting their applications in a month early. If the campus does not have rolling admission, then there is no benefit.
How do you think the application process will change in 10 years?
Well I'm hearing quite a bit about "portfolio lockers," an idea to have students begin storing papers and projects in an online locker for college application use beginning as early as 8th grade. I hope the UC sticks with the current system of only offering regular admission and only evaluating 10-11th grade for the most part.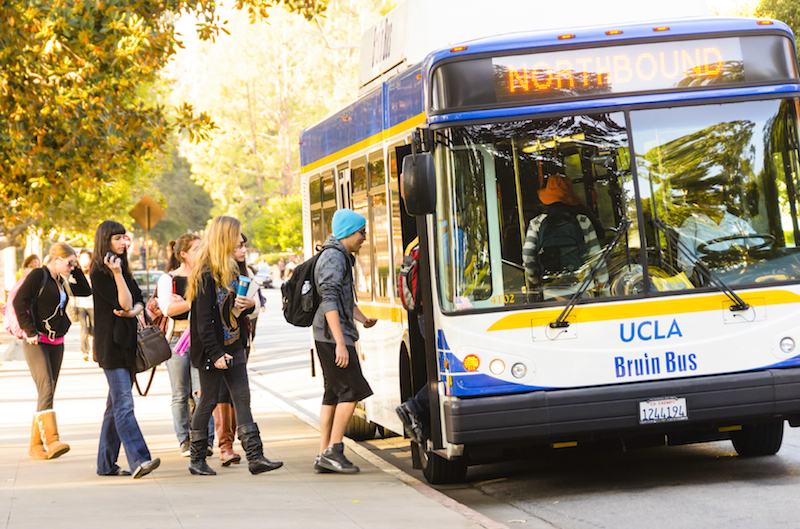 What's your opinion on ACT vs. SAT?
I know the University of California is plagued by the knowledge that current testing favors the wealthy. In fact the UC system stopped honoring SAT National Merit Scholar designation years ago, offering no bonus points for admission today. I have not spoken with anyone officially at the UC about the new SAT, however I imagine the admissions teams are hoping the new SAT will succeed in efforts to team up with the Khan Academy to eliminate the need for expensive test prep services. For now I encourage my students to take the ACT; I know the UC does not give preference to one test over the other, but anyone taking the new SAT while it is so new, is volunteering to be a guinea pig. It will be sometime until the schools know what to make of the new scores. I believe the ACT is the safer way to go for UCs until the new SAT has a history of scores for comparison.
3 people to have dinner with (dead or alive)?
Coach John Wooden, Steve Jobs and Professor Robert Reich.
Biggest thing parents stress out about?
Parents feel as if their children are being judged; and take the admissions process very personally. The unintentional consequence is this creates added pressure for the students who sense their parents' stress.
If you're interested in applying to any of the UC schools, make sure to check out our database of admitted students. You'll find scores, essays, advice, and more from students who have already gotten in. College students can sign up now, and they'll automatically be entered into our monthly $1,000 scholarship. Want to be featured? Please send us a contact form and provide us with your name, occupation, and company.