​One of the hardest questions you can ask yourself during the application process is: what school is right for me? A huge part of that answer is understanding each school, the campus culture, and seeing if it's in a viable location. It's important to note, though, that there's no right or wrong answer - every student is different and will undoubtedly have different answers. We asked a number of our admits from Stanford to answer a question that tackles all of those worries: What do you love about your campus and its culture?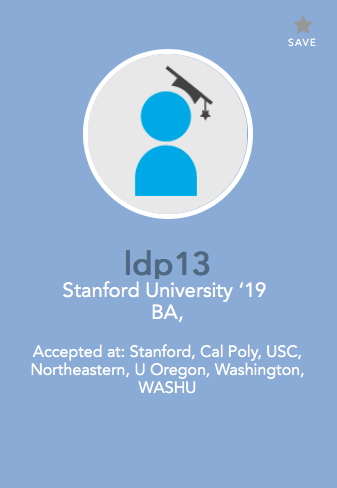 ldp13: I love the chill laid back vibe of Stanford. The "duck syndrome" (everyone looks happy while they work hard, like a paddling duck) is truly who I am as a person. I'm always smiling even though I'm working my butt off. I also love the alumni network with which Stanford is associated. We have amazing graduates and really close alumnus that will help you get a job after college.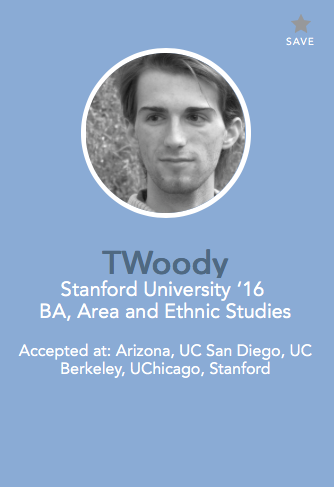 TWoody
: The campus's opulent beauty. THE WEATHER. The proximity to San Francisco. The Bay Area's cultural vibrancy and diversity. The chill culture. However, I also dislike the chill culture at times: it can give you a critical inner voice whenever you feel bad. Also not a fan of the aggregate cultural and material bias toward tech and engineering. Some people really look down on humanities and social science majors. Also - when the computer science department has better filming equipment than the film department - well, you know you have messed up priorities.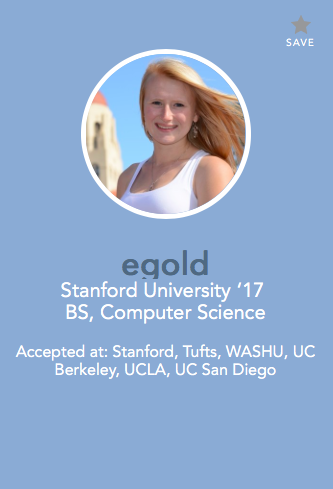 egold
: I never fail to be amazed by the incredible accomplishments, intelligence, and overwhelming humility of the people with whom I live and study. Stanford attracts people from all over the world with a wide range of backgrounds and hobbies, creating endless possibilities for exciting and stimulating conversation. I live next door to the world jump rope champion who wants to study aerospace engineering and is also one of the sweetest people I have ever met; the craziest, most fun dancer at all the parties is also internationally ranked in chess and named as one of the top twenty young black prodigies; my best friend on campus is a man from Nigeria who has lived in Jordan for the past six years and whose background is almost as radically different as possible from that of a white girl who grew up in California. I learned so much my first quarter, without even leaving my dorm. I think the diversity and quality of the people here is one of the biggest factors in making Stanford such a special place, and that is something I would want a prospective student to know. I truly believe there is no other university that brings together such an eclectic, brilliant mix of people in such a supportive and collaborative environment.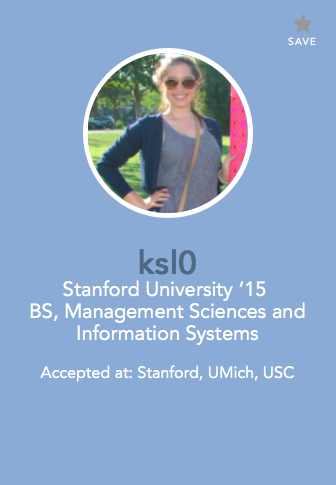 ksl0: The leave of absence policy is also really good. It's super easy to take time off and come back to Stanford, and other schools have many barriers to do so. I had to take a medical leave and was shocked at how easy the school made the process for me - a huge relief. Things happen, opportunities come up, and sometimes education has to be disrupted, and Stanford's policies do everything to accommodate for individuals' needs.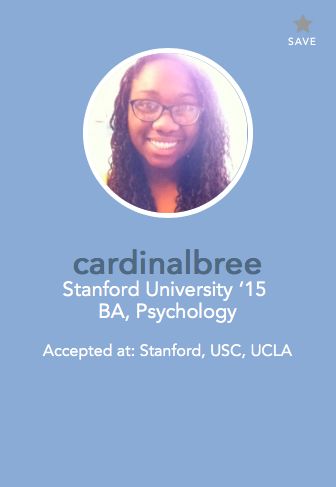 cardinalbree: I go to Stanford University. It is literally everything that you hear. It is one of the most amazing places to start a company or to join a startup. The internships are practically limitless. Additionally, Stanford is pretty much it's own city. We have everything here: post office, Starbucks, eateries, libraries, entertainment at night in the form of movies or off-campus activities like laser tag. It is actually possible to get through all four years on campus and be entertained the entire time.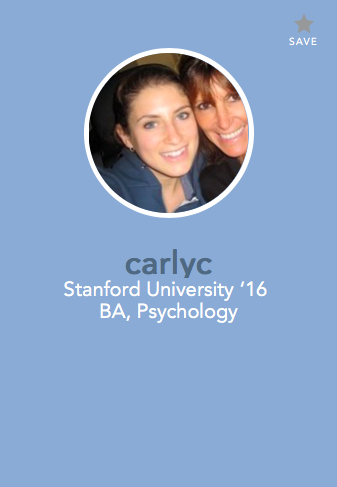 carlyc: The campus and weather are absolutely beautiful, and the kinds of students that go here are amazing. Not only is it incredibly diverse in the best way possible (in that everyone you meet has an incredible story that makes you think), but I believe that as an elite university, Stanford is able to attract the most elite minds of our generation, yet still provide an environment where one can feel relaxed, cared for, and supported by their peers (Something you really can't find on the east coast!).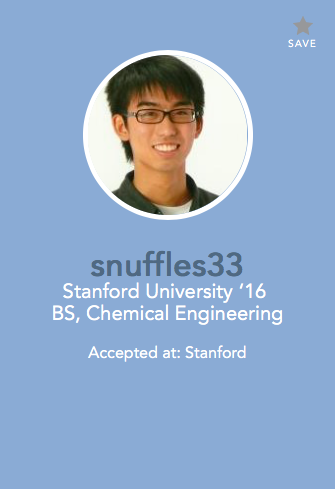 snuffles33: Although it is up there in terms of prestige, the atmosphere at Stanford is a lot more relaxed and friendly compared to other schools of similar status. Collaboration is usually encouraged and people are generally friendly. The weather is beautiful year round and the campus is gorgeous. There are a lot of opportunities available here, and there is a niche for everyone. Dining hall food is better than the usual college fare. Finally, due to their large endowment, their financial aid is extremely generous.
Stanford is a beautiful campus situated just south of San Francisco. If you're interested in applying to be a Cardinal, make sure to check out AdmitSee's database of hundreds of successfully accepted applications. If you're already in college, earn money by signing up now and uploading your application materials.